Forged Fantasy is a mobile fantasy action RPG with a great art style
Solid controls and loads of story missions? Sign me up.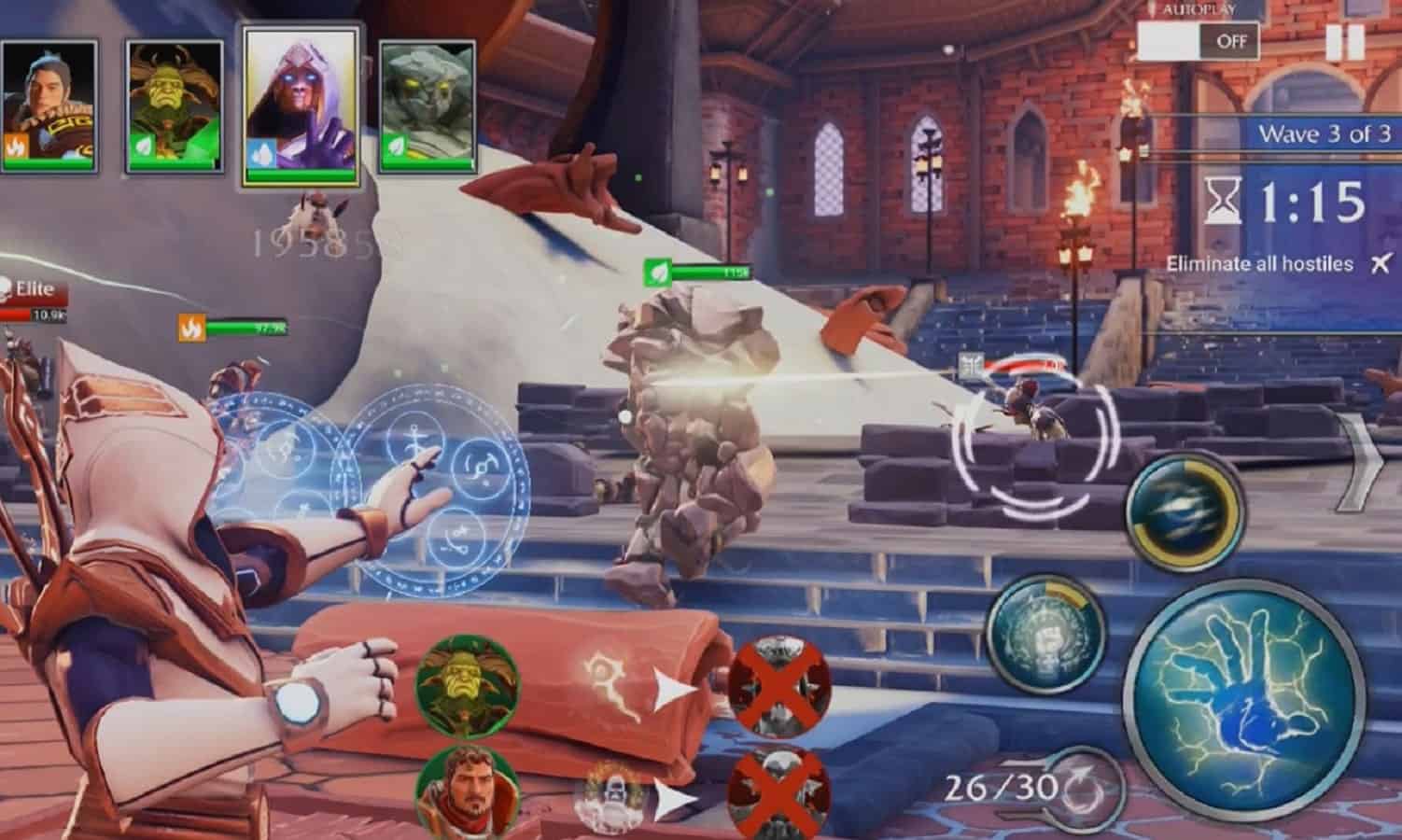 I'm a sucker for mobile games. Between the unique control schemes (not all of which are good) and convenience of playing them while binge-watching Star Trek: TNG for the fifth time, finding a new, solid mobile game is always a treat.
Such is the case with Forged Fantasy, a new mobile fantasy RPG slated for January 17 release on Android and iOS. I've spent a bit of time with the title, and honestly, I like where it's going.
More about Forged Fantasy
In Forged Fantasy, you play as a group of people trying to save the world – or something. To be honest, I'm not exactly sure, but it's ok, the game has an abundance of story missions to help you understand what you are fighting for.
Forged Fantasy brings with it healers, archers, tanks, wizards and other random assortments of characters that you would find in a typical fantasy setting. Controlling the characters is intuitive and aiming with your ranged characters is extremely satisfying.
Various modes will be available
In addition to the story mode aspect of the game, other modes will be available, as well.
You can join an Alliance with other real players and participate in raids and other team-based activities. There is also real-time PVP available and the typical daily quests that allow you to earn more in-game currencies and items.
New characters can be obtained in various ways. You can grind it out without spending any real money as you earn character shards to unlock and upgrade characters, and being free-to-play, there are loot boxes that can be purchased with the title's Gem system. You can earn gems from playing, or you can spend real money to quickly get loads of the currency.
Overall, the title looks promising and I've been enjoying my time with the title. Considering that Forged Fantasy is made from HotHead Games, which won an award for its Hero Hunters title, chances are high that this will also prove to be a successful title.
Forged Fantasy releases on January 17 for both Android and iOS.
What do you think? Is this something you'd play? Let us know down below in the comments or carry the discussion over to our Twitter or Facebook.
Editors' Recommendations:
Follow us on Flipboard, Google News, or Apple News