'Fortnite' Season 6 gets into the Halloween spirit with cute decorations and minor annoyances
Pumpkin royale.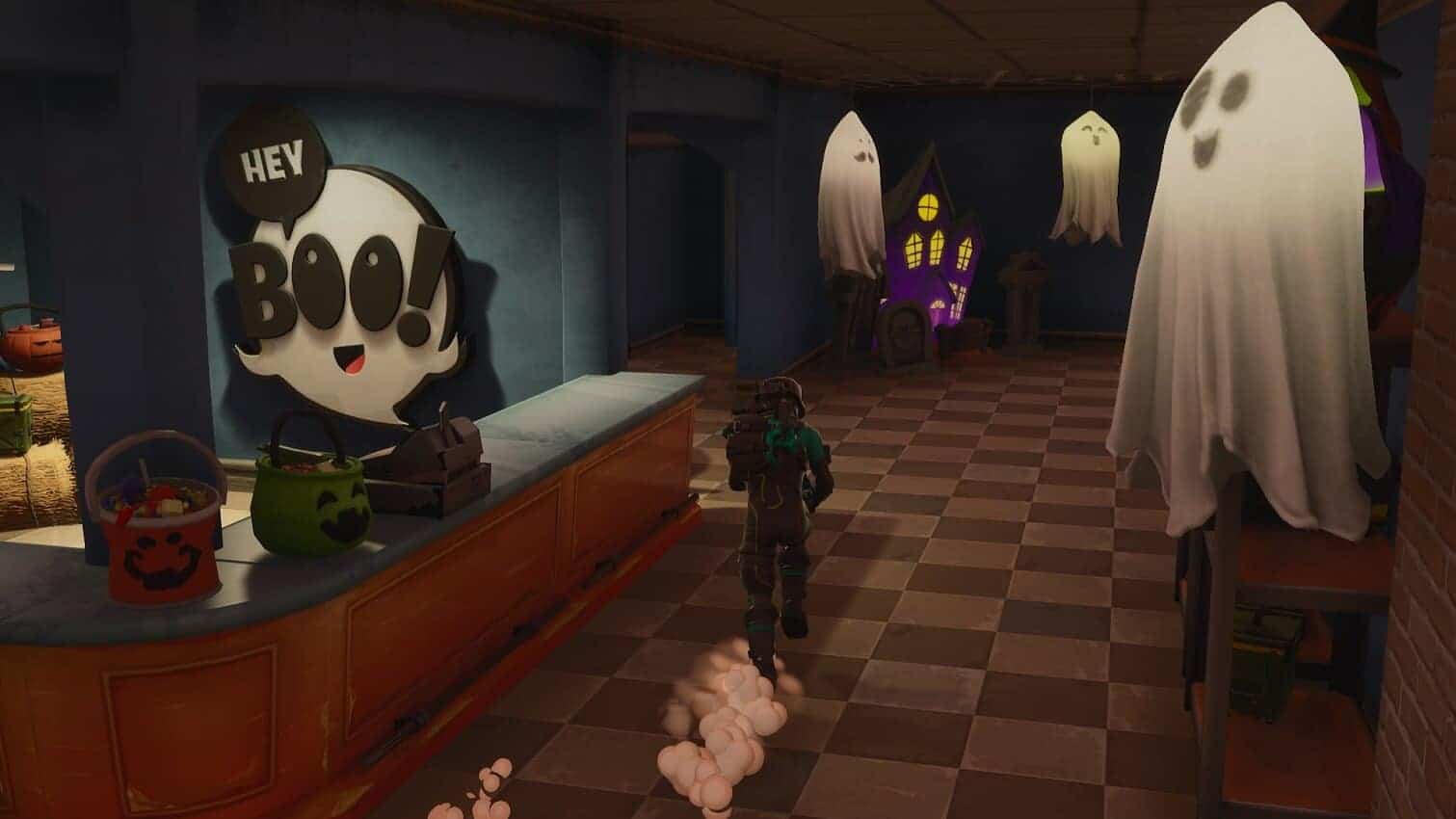 If you've ever approached a porch adorned with Halloween decorations around this time of year, you know the trepidation that overcomes you when you see one of those animatronic witches, skeletons or otherwise. They are loud, annoying and get off my lawn.
In a video game where it's unwise to give away your position, they are even more annoying. Epic Games doesn't care, as it has added a ton of Halloween decorations to Fortnite in its continued effort to keep the game fresh. In that, Epic has succeeded.
Aside from the recent addition of pets into the game and the introduction of less-jiggly skins, it appears that the Fortnite landscape is now littered with Halloween decorations. Your favorite seasonal store has even appeared on Retail Row, a Halloween store filled to the brim with decorations that will surely give away your position. From a witch that lights up and cackles to a mini haunted house that lights up, you won't want to enter this store if your winning strategy is to hide and survive.
There's more than just a Halloween store
Aside from the glaringly obvious Halloween store, you'll find treasure chests wrapped up in cobwebs in the old rocket silo and the floating island is basically one large Halloween decoration itself. It's got purple things. And treasure chests. In Pleasant Park, you'll find a house adorned with giant spiders that you can smash smash smash smash it dead! There are carved up pumpkins and smoke machines and it's all so freaking adorable.
Fatal Fields has some ghosts hanging from the creepy windmills straight out of Jeepers Creepers and then there is Tilted Towers. The place where probably 70% of the players in battle royale land every single time is delightfully adorned with ghosts hanging from streetlamps. Could these be the spirits of n00bs who landed in Tilted Towers hoping for some sort of competitive advantage? Possibly. There also appear to be more Halloween decorations on the way according to r/FortniteLeaks.
If you are wondering why there isn't a full slate of Halloween skins available, then you haven't been paying attention to the skins that have been released thus far. Basically, every skin is a costume in some fashion, if not for your character, then for your own perception of game reality.
You aren't a ninja or a dude that looks like John Wick or a creepy clown or a cowboy or a spaceman and you don't even own a pick-ax. So settle down, grab yourself a bowl of Dollar Store off-brand candy and get into the cheeky Halloween world of Fortnite before Christmas Creep sets in.
Still playing Fortnite? Excited for some thematic Halloween battle royale? Let us know in the comments.
Editors' Recommendations:
Follow us on Flipboard, Google News, or Apple News