Leaked footage of an unannounced Harry Potter games shows magic and fantastic beasts
The game looks "Riddikulus," but in a good way.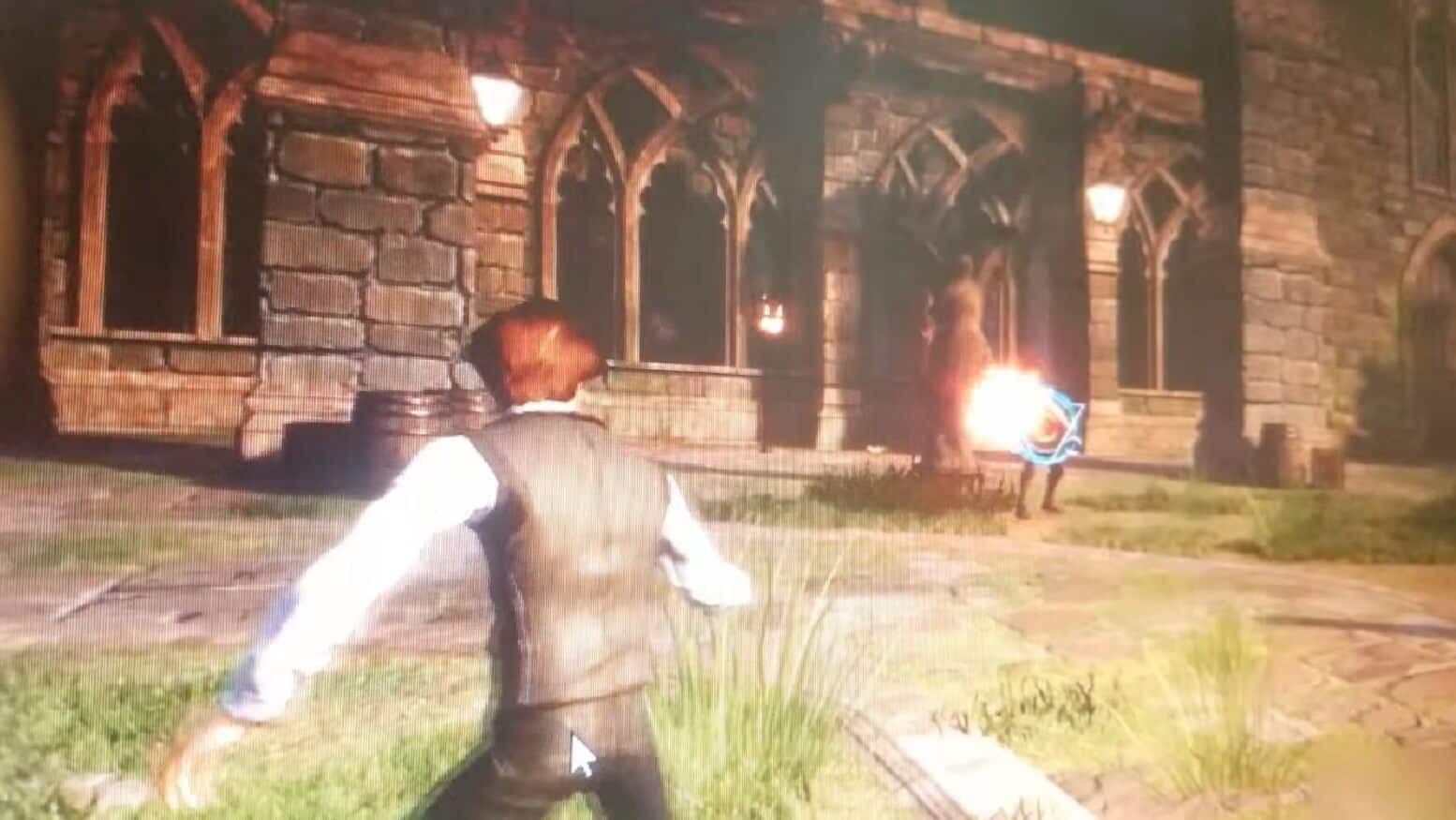 We gotta keep milking that Harry Potter cash cow. Not content with one of the best movie sets of all time, we then got Fantastic Beasts and Where to Find Them (which was also pretty good), and now, we're getting a new game, according to one leak from Reddit.
According to the poster, they were approached at their local mall to watch the trailer, complete a survey, and in exchange earn $8 (I would have done it for free).
Of course, they weren't supposed to have phones, but that didn't stop our sneaky Redditor from bringing theirs with them. From their description of the game, (no spelling changes have been made)
Set in the 19th Century (1800's) Wizarding World, this 3rd person open-world action RPG game centers around your character with unique abilities who has eared a late acceptance to Hogwarts School of Witchcraft and Wizardry. You are a newly arrived 5th year student to Hogwarts that demonstrates a latent gift for magic with a unique ability to track and identify remnants of a pottant ancient power.
READ MORE: First look at Hogwarts Legacy, an upcoming Harry Potter RPG
What to know about the unannounced Harry Potter game
They go on to say that in the game you'll learn potions, learn spells, and identify fantastic beasts. You can choose from eight different wizarding classes and decide whether to be good or evil while at Hogwarts. From the video, we can also see some of the create-a-character screens.
If this project is real, then it is possible that it is being developed by Avalanche Software, as Warner Bros. bought them in January of 2017 and also own the rights to Harry Potter.
Hopefully, we'll know more soon enough. We've reached out to Warner Bros. regarding the title.
What do you think of the footage? Is this something you would play? Let us know below.
Editors' Recommendations:
Follow us on Flipboard, Google News, or Apple News