Fortnite fans, this is not a drill, Skull Trooper is back in the shop for a limited time
Don't wait, you only have a couple hours to snag it.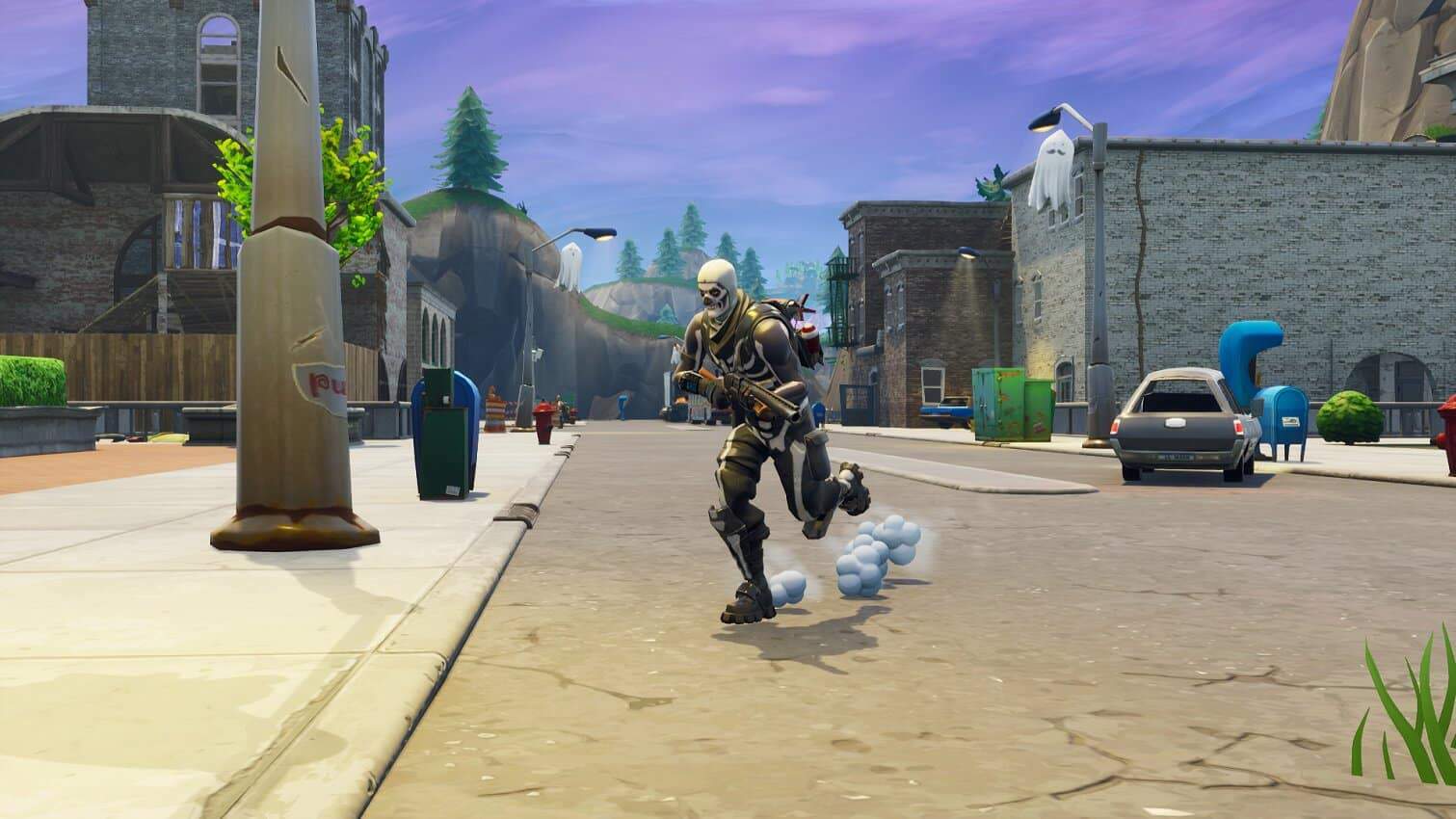 One of the rarest and most coveted Fortnite skins is back, and it brought some extra goodies with it as well.
If you play Fortnite and pay any sort of attention to the rarity and demand for skins, you've probably heard about Skull Trooper. The skin is an homage to The Karate Kid, when members of Kobra Kai dress up is lame skeleton costumes and bully Daniel LaRussa.
It came out last year during the Fortnitemares event, which was around when Battle Royale first got going, so it wasn't owned by too many people. Skull Trooper has become a symbol of "OG" status, that is until the patch hit today.
Here's how to get Skull Trooper
For those that logged into this morning to check on the patch changes, there was a little surprise in the shop today. Skull Trooper is back along with a female variant, a pickaxe, and a glider.
The character skins have different styles that glow green (or purple if you owned the original Skull Trooper) as well as a special set of missions that will net a bit of extra experience and get you a really cool back bling. The pickaxe also has a glowing green style as well, but I haven't been able to see it in action (although I did accidentally buy it).
You may not want to sleep on this though, as Skull Trooper is part of the special shop which ends at 8 pm EDT. Sure, it will probably be back at some point and time throughout Season 6, but for those that care, do you really want to take that chance?
Unfortunately, Ghoul Trooper and the Scythe are not in the shop yet, so owners of those two items can take a moment to breathe a sigh of relief. That is until the shop resets and we see what new skins go up for sale.
Plan on getting the Skull Trooper skin? Let us know in the comments.
Editors' Recommendations:
Follow us on Flipboard, Google News, or Apple News