Hercules wants to turn you into a superstar DJ with some new controllers
(Okay, the superstar bit is on you)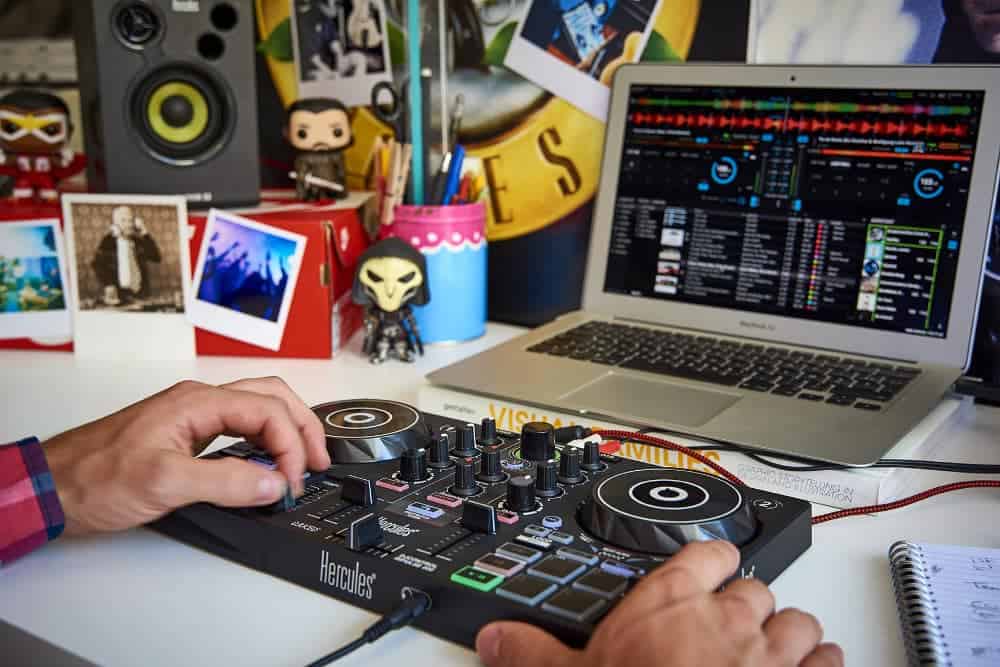 Bedroom DJs of the world – unite! Hercules has long been at the top of the game for DJ controllers, way back to its first dual-deck mixing controller for computers featuring a built-in audio interface: the original Hercules DJ Console in 2003.
Now, the company has launched a trio of controllers aimed at novice DJ's, one aimed at use with Serato, and two that use their own DJUCED software.
The flagship Inpulse 300 (199.99) is the largest controller that Hercules has developed. It's equipped with large jog wheels that are touch-sensitive to facilitate scratching. It's got sixteen pads (eight on each deck) for FX and tricks, and all the usual faders/meters/etc that you'd expect on a mixing deck.
Check it out:
Its little brother, the Inpulse 200 ($99.99), has all of the smarts of the larger deck with a more compact form factor. It cuts the FX pads down to four per deck, and the jog wheels get slimmed down.
Both models have a welcome addition aimed at budding DJs – a beatmatch guide. This comes in the form of lighted help arrows along the tempo fader and below the jog wheels, which illustrate which direction the would-be-DJ needs to adjust the controls. Both controllers are also equipped with Hercules' Assistant button, which suggests the best songs from your computer's audio library and the Energy knob, which lets you set the energy that tracks will be suggested to you by the software.
Both controllers are supported by the newly updated DJUCED software which has a host of useful features like "Trending Songs" which uses AI to reveal tomorrow's hottest songs to help you prepare your new playlists. There's even an Academy with how-to videos to help you learn.
The DJControl Starlight ($79.99) is an ultra-compact controller to use with Serato DJ Lite. It has all the features you need to learn how to mix and scratch, and has a built-in audio interface. It also features bright RGB backlighting that strobes as a visual aid to your mixing.
All three controllers are available from Amazon now, and other retailers.
Hercules sent over its Inpulse 300 to KnowTechie so I'll be testing out the beatmatching features. Since my only real attempts at beatmatching on vinyl back in the early 00's, it'll be really interesting to see how much help the new features give.
What do you think of these new tools? Let us know in the comments.
Editors' Recommendations:
Follow us on Flipboard, Google News, or Apple News