This AI-powered weed grinder/joint-roller is easily the greatest invention of 2018
Scratch that, it might just be the best thing since sliced bread.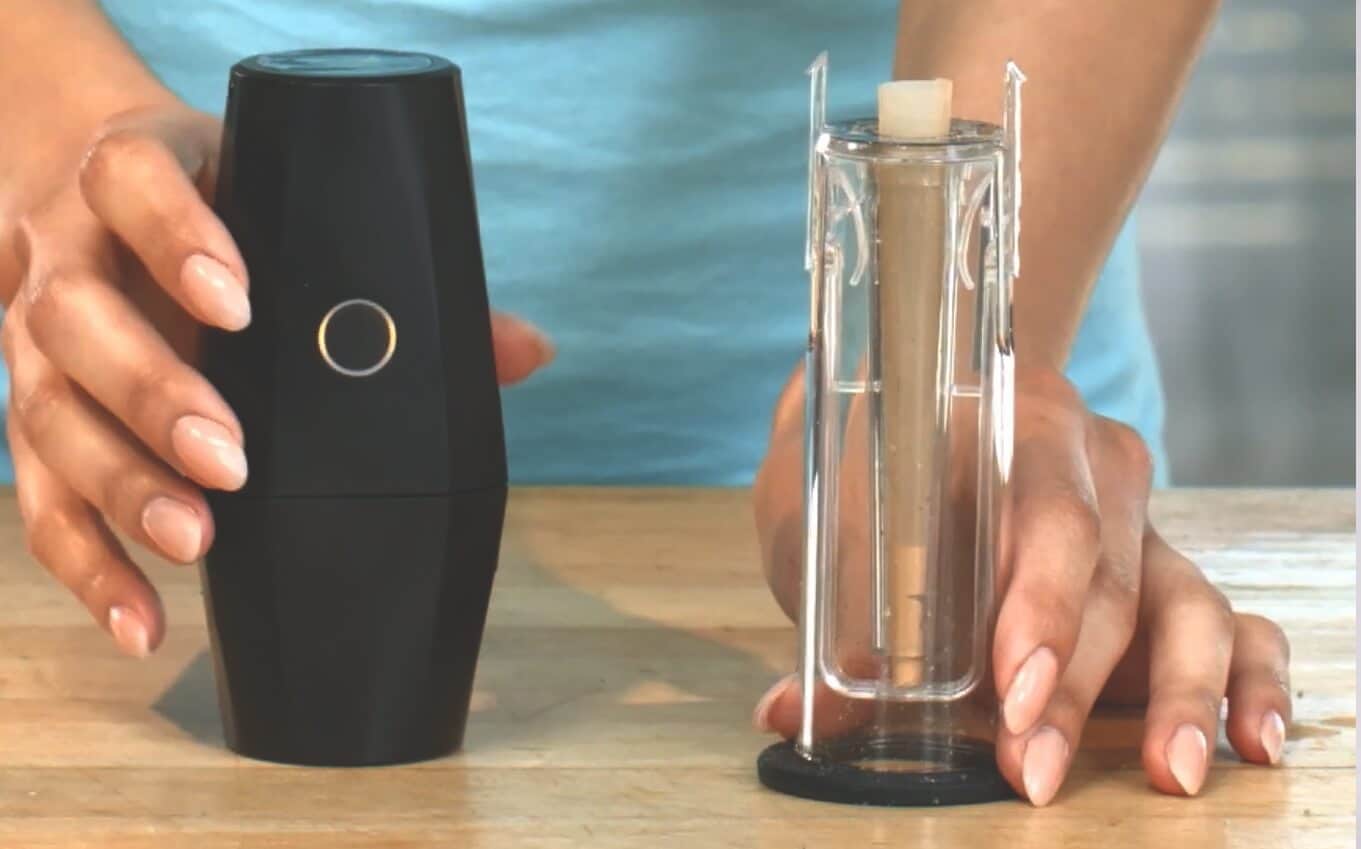 It's easy to be scared by the overwhelming rate at which technology is advancing. We live in a world of parkouring robots. A world where our most private data is being mined and sold to the highest bidder. A world where the very smart devices we love are causing us to act dumber than ever before. It is terrifying.
But every now and again, the greatest minds among us unveil a piece of technology that says, "Hey, everything might not be great right now, but it could be."
I'm speaking, of course, about devices like the OTTO.
Check it out:
More about OTTO
What is the OTTO? Oh, it's only a one-touch, AI-controlled weed grinder and joint roller combined into one sleek, b-e-a-utiful device. Described by Fast Company as "a Cuisinart hand blender crossed with an Amazon Echo," the OTTO uses an internal algorithm to calculate the density and consistency of whatever herb you load inside of it, making on-the-fly adjustments to its milling and grinding speeds and ensuring a perfectly packed and rolled joint every time.
The main body breaks into two pieces, revealing the grinder that you fill with buds. Once loaded, it uses an algorithm and sensors to attenuate its grinding on the fly, ensuring even processing that accommodates for stickiness or seediness. Then the grind trickles down into a paper cone that sits below. When it's done, you can just twist the top of this cone, and your joint is ready to smoke.
OTTO describes the process as "Mill, fill, and chill," and I'm not sure if I've ever been so in love with a marketing gimmick before. At least since "Set it and forget it."
Now you might be saying, "But is this really better than just rolling my own joint?" Well firstly, why are you so opposed to change? And second, I'll take a clean-rolled robot joint over your spit-covered, canoeing skeleton finger 7 days a week, Brian, so maybe JUST BE OPEN TO IT.
The best part? You can pick up your own OTTO for only $130, which is twenty dollars less than whatever the f*ck the Google Home Hub is supposed to be. Buy it now. Buy it now or we can never be friends.
So, in conclusion: Yes, we live in a world of parkouring robots that will one day enslave all of mankind. But besides that, everything is going to be okay, you guys. The future is bright and wholesome and powerful and chill.
What do you think of the OTTO? Is it a must-buy? Let us know below.
Editors' Recommendations:
Follow us on Flipboard, Google News, or Apple News