Shocking no one, Facebook will harvest your personal data on Portal to serve you more ads
Long story short, it's still going to collect your data.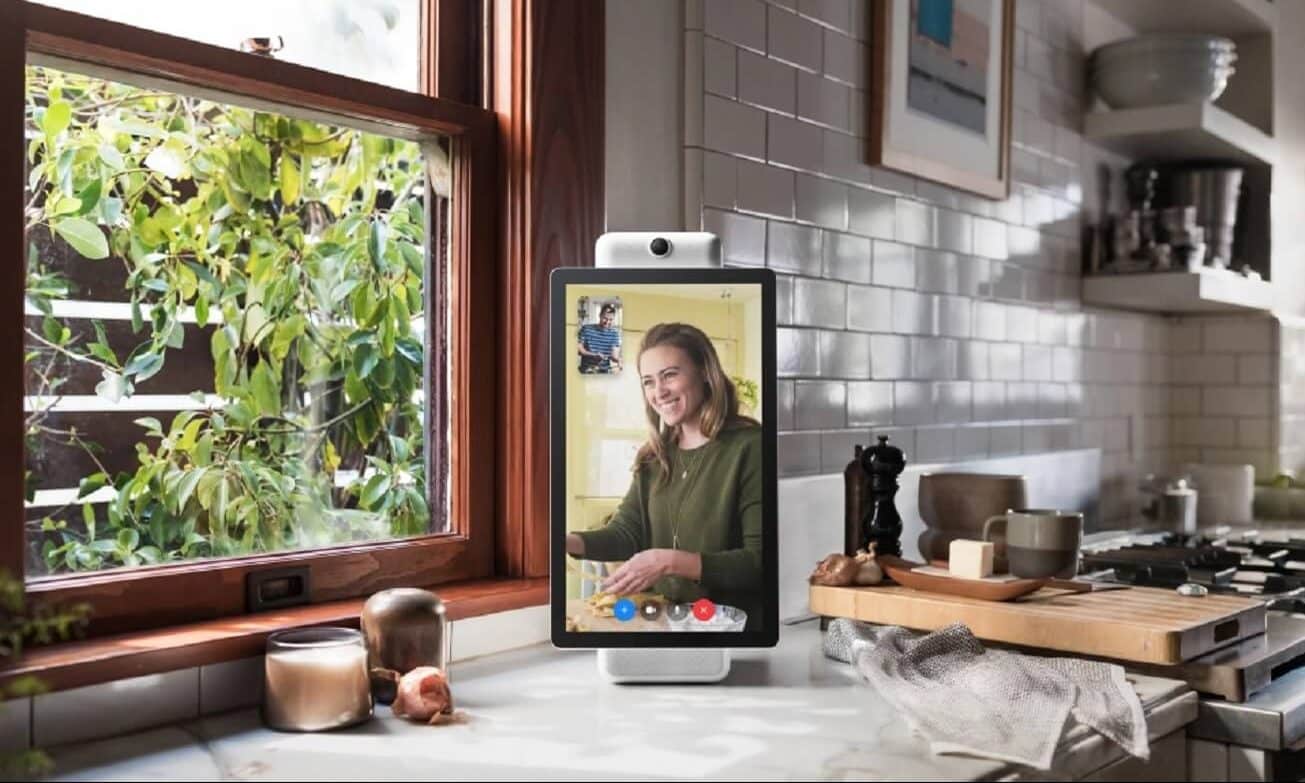 Last week, Facebook revealed a new video-calling device called Portal. At the time, we mentioned how security played an essential part in its design. We also told you that Portal videos were encrypted and thanks to AI technology, Portal ran locally, not on Facebook servers. That's all true. Unfortunately, it seems Facebook still plans on collecting user data with the device.
In its original report on Oct. 8 about Portal, Recode said: "No data collected through Portal — even call log data or app usage data, like the fact that you listened to Spotify — will be used to target users with ads on Facebook." This Tuesday, it clarified this statement (which was based on discussions with Facebook executives) after hearing back from the social network.
Recode now says Portal doesn't have ads. However, data about who you call and data about which apps you use on the device could be used to target you with advertisements on other Facebook properties.
Wait, hold up
As a Facebook spokesperson explains:
Portal voice calling is built on the Messenger infrastructure, so when you make a video call on Portal, we collect the same types of information (i.e. usage data such as length of calls, frequency of calls) that we collect on other Messenger-enabled devices. We may use this information to inform the ads we show you across our platforms. Other general usage data, such as aggregate usage of apps, etc., may also feed into the information that we use to serve ads.
Recode has since heard from Facebook's Rafa Camargo, the product VP in charge of Portal, who apologized for the earlier information.
He added that the Portal team doesn't plan to use the data for ad targeting purposes because Portal doesn't run ads, which was part of the confusion.
It's becoming increasingly tough to trust Facebook
Given Facebook's business model, does anyone believe this? Won't it just be a matter of time before Facebook uses this information for marketing purposes?
Facebook and Google, among other companies, collect data from users to make money. Most of us understand this and see it as a handoff; we allow them to obtain some of our data and in return, the services they provide are free.
With Portal, we should expect some pushback. Here, we're being asked to spend at least $200 for a device that lets us connect with our friends and family. For that amount of cash, Facebook should guarantee that personal data isn't being used for marketing purposes. If it doesn't, I'd suggest skipping the product.
We've reached out to Facebook to see if the company could further clarify exactly what is up with the device.
What do you think about this new information? Let us know your thoughts below. 
Editors' Recommendations:
Follow us on Flipboard, Google News, or Apple News