What the f*ck even IS the Google Home Hub, exactly?
Keep that thing away from me.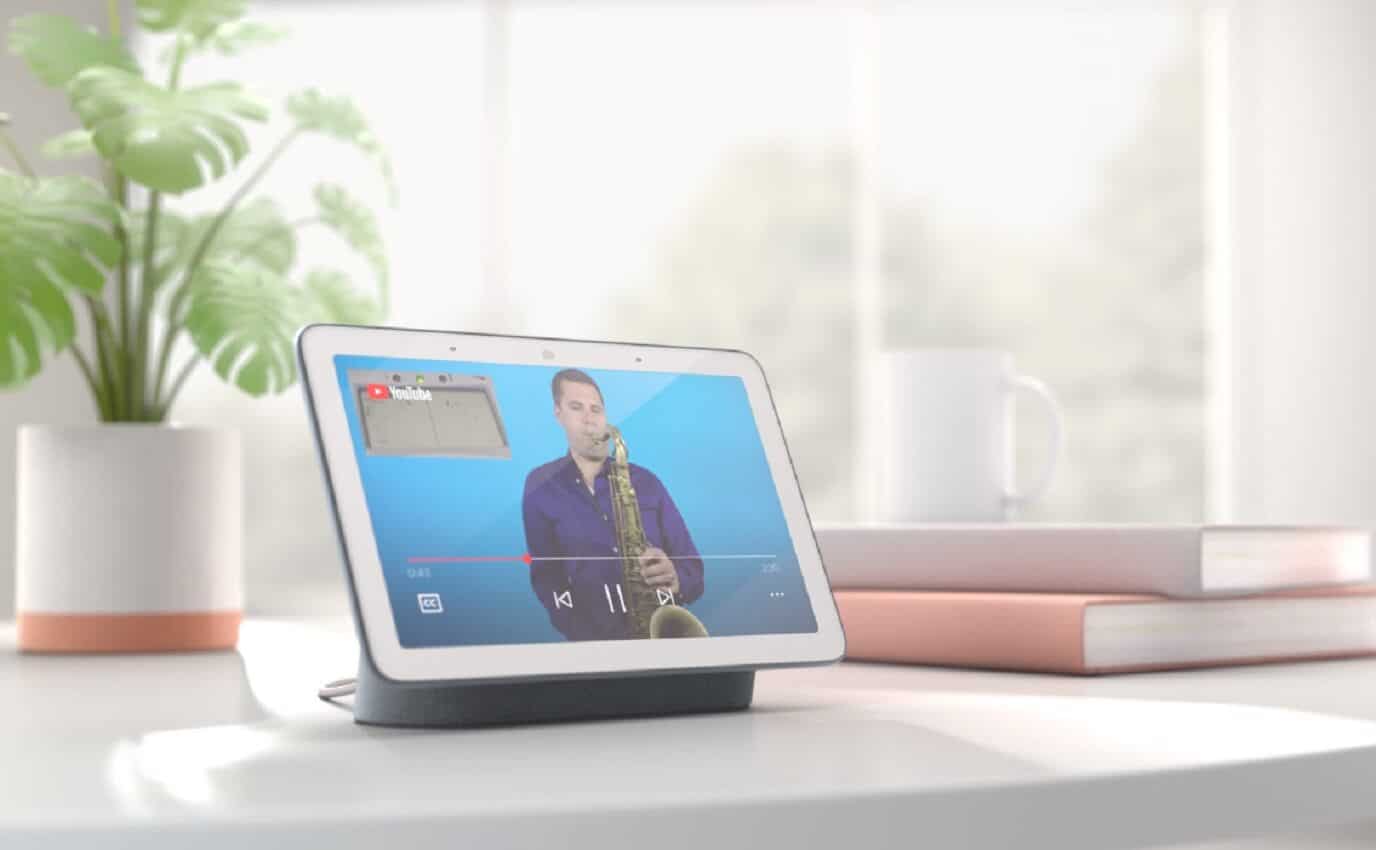 Look, it has long since been established that I don't understand the purpose that most modern technology serves. I still rock an iPhone 5s, I still burn CDs, and I've never once nearly lost my life while trying to take a selfie. I still try to keep an open mind, though, because every now and again some company releases a piece of tech that demonstrates how bright our future can be (mostly looking at you, Eaze).
But for every weed delivery app, there are at least two hundred pieces of useless trash that leave me scratching my head and screaming at clouds. Example A: Google's Home Hub, aka whatever the f*ck this thing is supposed to be.
Check out the Google Home Hub:
Unveiled yesterday morning as a response to Facebook's Portal (which itself was announced all of two days ago), the Google Home Hub appears to be a Google Home, with a video screen, and nothing else.
Needless to say, I have some questions:
Why?
What the f*ck is this thing?
Is it an immobile iPad?
Why would you make this?
Why wouldn't Google just make, like, an upright charging port for its Pixelbook?
The Pixelbook is Google's version of the iPad, right?
If it's not, why wouldn't Google just make an upright charging pad for whatever its version of the iPad is?
Doesn't every Google device, and every smart device for that matter, already have the same voice-controlled capabilities as this thing?
So what is different about it?
Is it that it has Youtube?
Doesn't everything have Youtube?
How would having Google Maps in your kitchen be a benefit?
Do you mean to tell me that there are people out there who look at Google Maps and then memorize the directions?!
PLEASE TELL ME THAT NO ONE DOES THAT.
Do you think the saxophone guy got paid to have his video featured?
How do you tune a saxophone?
Could you not find out by using your laptop, WHICH EVERYONE ALREADY HAS?
How much does this cost?
If it's over $50, I send it back.
It costs $150?!
How many saxophones could I get for that price?
I feel like it's gotta be at least…three saxophones?
Why would I need that many saxophones?
Is the Home Hub basically the modern version of the mini kitchen TV that everyone's rich friend had growing up?
RLRT's regarding the Google Home Home Hub: @Josiah_Motley: "It reminds me of that rich family you knew growing up that had a small TV in their kitchen"

@JJWritesThings: "So, it's an iPad….that you can't carry anywhere."

— Kevin Raposo (@Kevin_Raposo) October 9, 2018
How much did you hate that friend?
By a show of hands, how many of our rich friends with the mini kitchen TV played the saxophone?
My friend did.
His name was Dustin.
Dustin would love this thing.
I hate you, Dustin.
Will you be getting a Google Home Hub? Were you that rich family growing up? Let us know below.
Editors' Recommendations:
Follow us on Flipboard, Google News, or Apple News