How to create your logo concept
A logo is important on many levels because it helps make a website memorable and recognizable.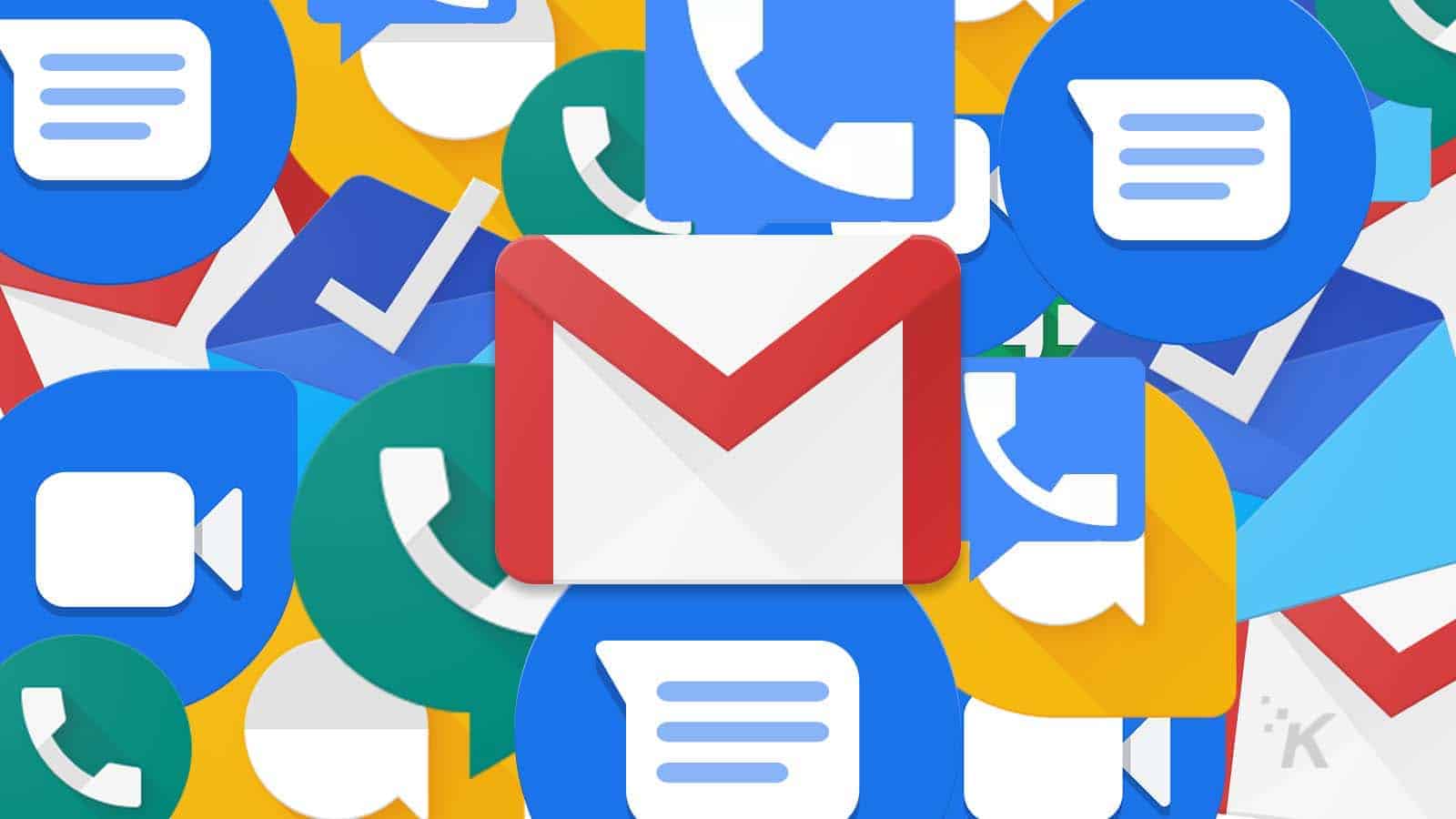 Coming up with a perfect logo for your site is probably the hardest step in launching a new project. And I am not exaggerating. I am always struggling with this step and I am seldom satisfied with the result.
To make things worse, I am one of those people who like to keep this step under control but I am not visual or creative enough to know what it is I want.
Over the years of launching sites, I've come up with a process of coming up with a logo concept. Here it is:
1. Start with Google Images
I love the Google algorithm because it can guess what I want even when I don't know what I am looking for and it will try to be very helpful.
The same goes for Google Images which uses the same algorithm.

Build software without devs. Blazingly fast. Trusted by 100,000+ teams worldwide. It's so easy, anyone can use it. Start building now.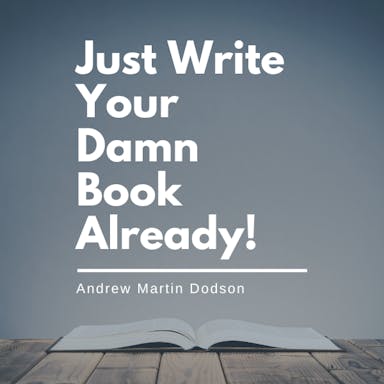 "Just Write Your Damn Book Already" is a printable guidebook that helps you turn ideas into manuscripts. It's affordable and perfect for aspiring authors
Type your generic topic in Google Images and let it suggest visually relevant concepts. It is very enlightening and it is likely to inspire some logo ideas or logo elements: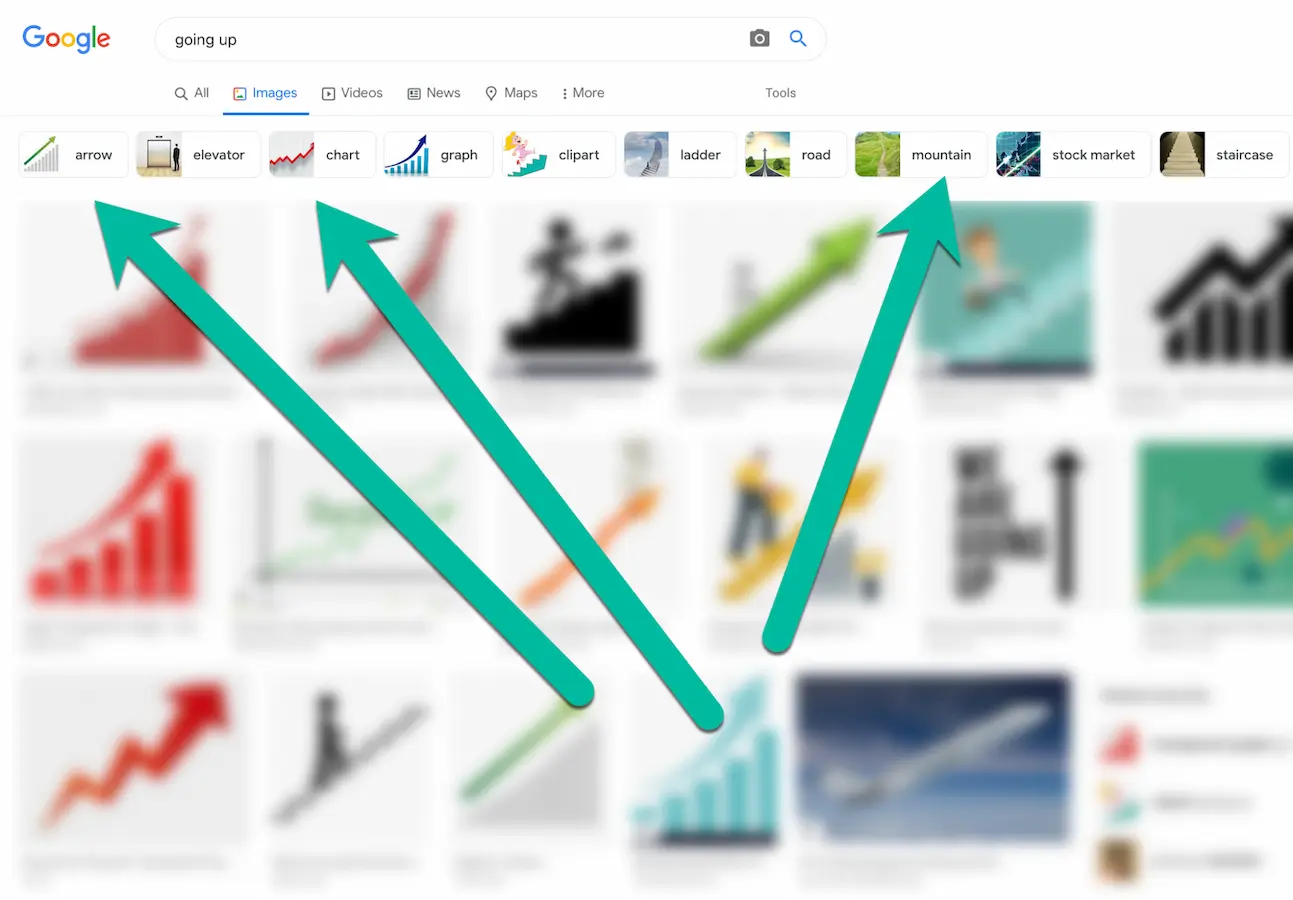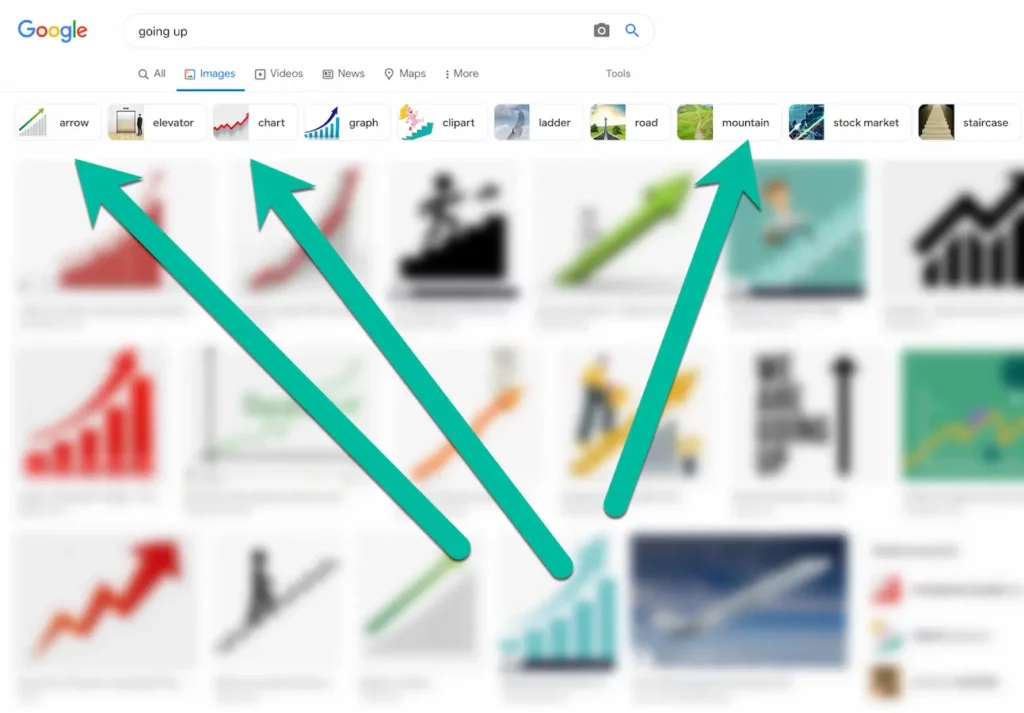 READ MORE: 3 privacy-enhancing Instagram hacks
Google Images help you come up with lots of fundamental logo design ideas to develop.
Mind that, while Google Images work great for inspiration, if you want to use any of those images in your design, you may want to double-check its license. Not all images you find on Google Images can be legally used on your site or in your designs.
2. Explore Related Concepts
If you are struggling with those words you'd want your logo to visually express, try Text Optimizer which takes your core topic and breaks it down into related concepts for you to pick up ideas you'd like your brand identity to reflect.
Text Optimizer uses semantic analysis to extract underlying concepts that are associated with your core term.
Here are all the concepts that are associated with "staircase"… Lots of these can inspire a logo concept: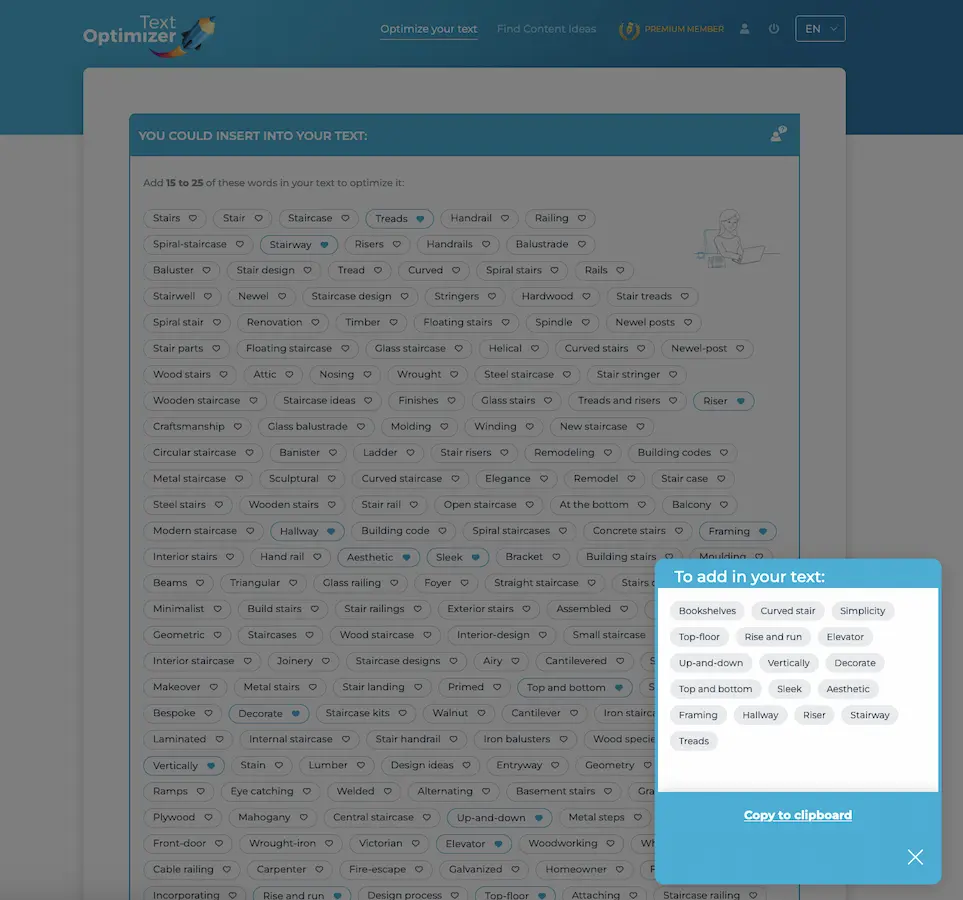 READ MORE: How to collect feedback from your blog readers
Now export all of the selected concepts into a notepad and search Google images for those for more visualization ideas.
3. Run Logo Generators
There are lots of free logo generators out there allowing you to quickly create a logo concept using your keywords. Here's a good list of those logo makers that are free or freemium.
Namify is one of my favorites because it creates a free logo for every brand name it generates. I find the process pretty inspiring because the tool does come up with pretty amazing names! And yes, it is absolutely free.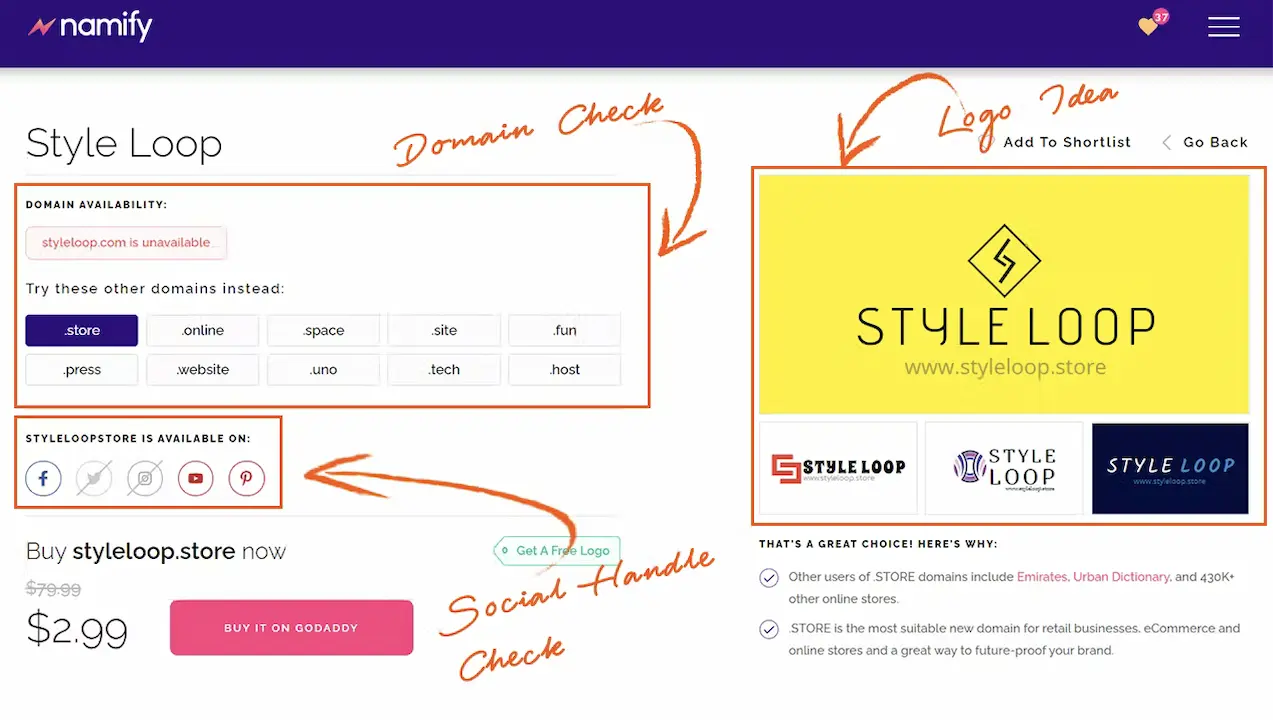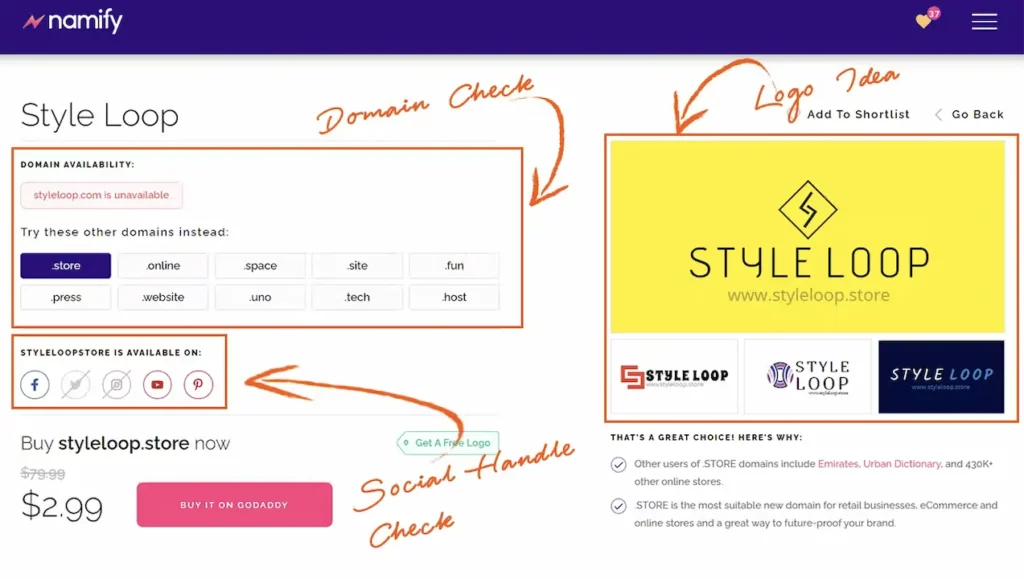 READ MORE: How to create effective social media ads
While you are unlikely to come up with a final logo using any of these generators, you'll probably create a concept to work further on or hand it to a graphic designer to improve.
4. Survey Your Friends, Followers, and/or Customers
Finally, the primary purpose of a logo is to trigger topical associations: Your site visitors should figure out what the site is about by just glancing at your logo.
While all the steps above will likely help you find some concepts that will do the job, you need to make sure they do prior to selecting your final variant.
This is where asking friends, followers or even your customers is a good idea. You need to make sure your logo does what it is supposed to: It tells people what it is you do.
READ MORE: Three digital marketing tools that use machine learning
You can make a scored survey and ask your followers to rate your logo ideas based on niche associations they trigger.
Or you can set up a five-second test and ask people to tell you to describe what they think your logo represents.
In this test, people are invited to look at an image for five seconds and then to answer your question, for example, "Based on this logo, what do you think my future site is about?"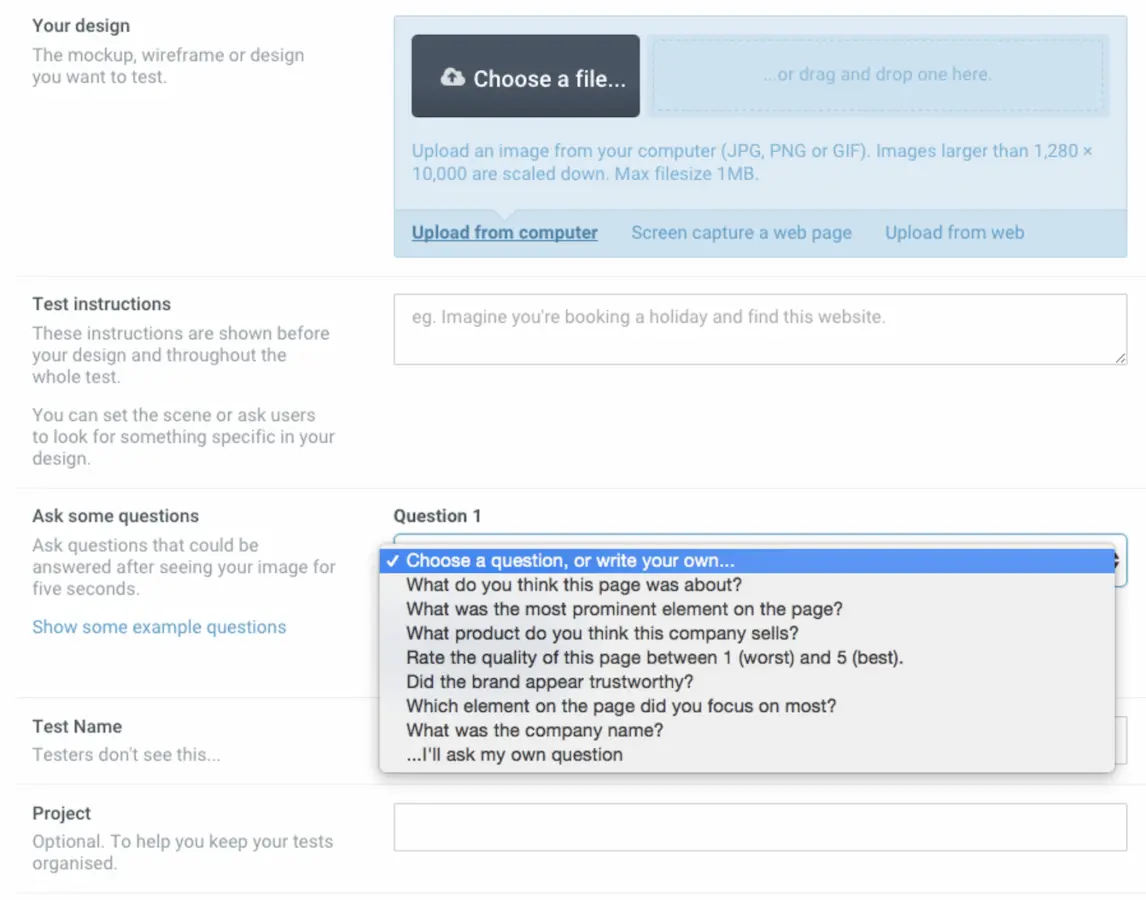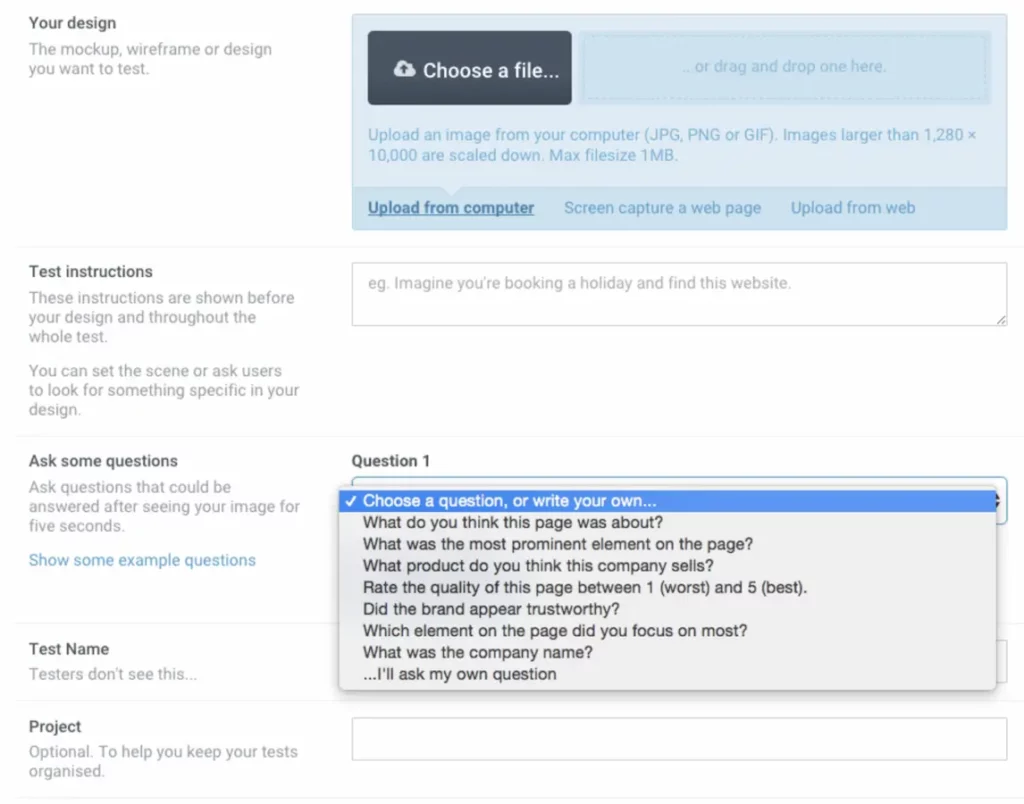 Both the tools are free and will help you pick a final logo variant to develop further.
Your next steps depend on your in-house talents or your own abilities. Now that you know what you want, you can try to outsource logo creation to a freelancer or use these tutorials to try and create your own logo.
READ MORE: 10 easy tools for beginner bloggers
Whichever method you choose, the tools above will have helped you figure out what exactly you want your logo to be, so you can create detailed specs. This way you are in 100% control of the outcome.
Conclusion
A logo is important on many levels because it helps make a website memorable and recognizable.
You will also use your logo in your website promotion tactics, as a watermark for your videos or photos, as your social media profile picture, etc.
In other words, your visual identity is fundamental to your project success. So take your time to create an effective logo concept that will help you in your future marketing efforts.
Have any thoughts on this? Let us know down below in the comments or carry the discussion over to our Twitter or Facebook.
Editors' Recommendations:
Logo design ideas: How to make a logo that stands out
How to make that perfect logo design for your business
How to create and grow a brand online
7 actionable tips to create a strong visual brand on social media
Follow us on Flipboard, Google News, or Apple News