Here's how to create a personalized sticker with Gboard Minis
Results may vary.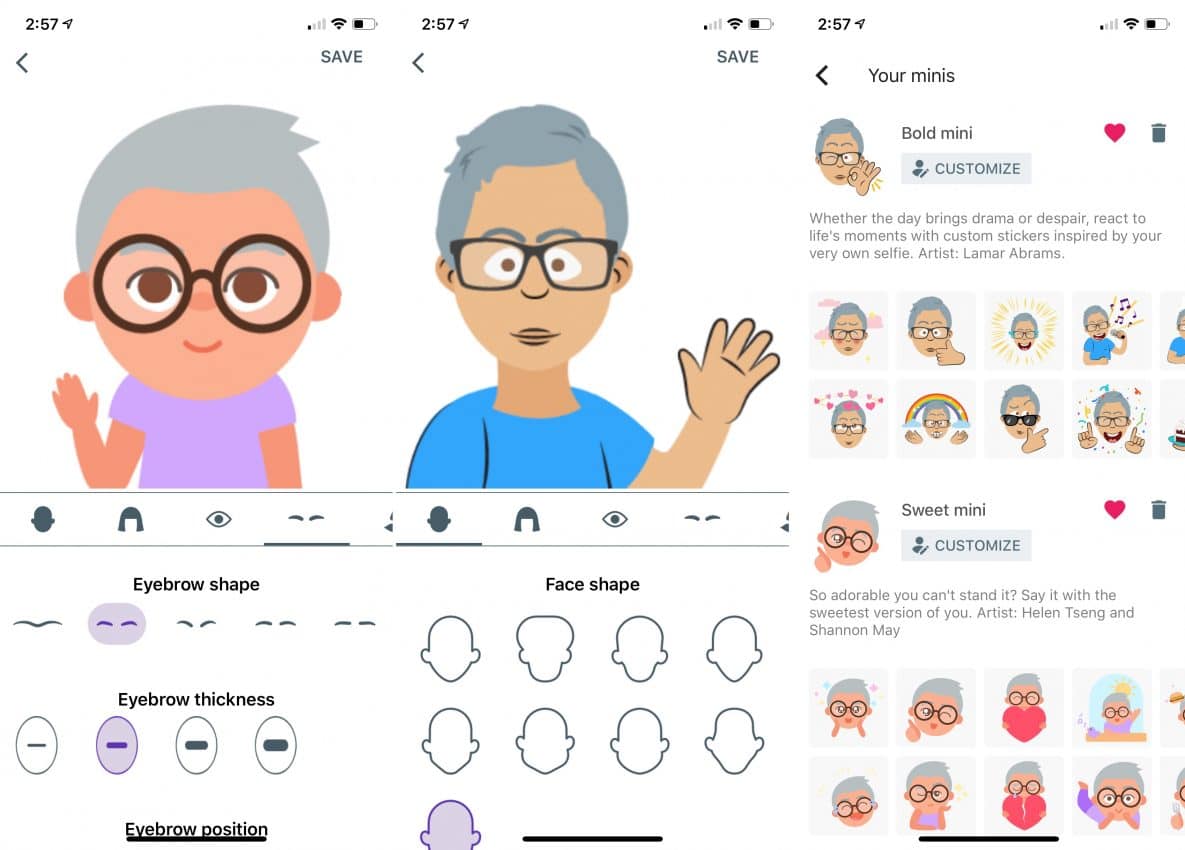 Google's Gboard is gaining the ability to turn your face into a sticker. The new feature, called Minis, launches today, Aug. 27, on iOS and Android.
With Minis, you can turn your selfies into stickers with assistance from Google's A.I. and deep learning technologies. In doing so, it uses a combination of machine learning, neural networks, and artist illustrations to help you create a sticker.
To get started with Minis on your iOS device follow these instructions:
Go into the Settings for the Gboard app and then tap Stickers.
From there, you'll notice a Minis Create button at the top of the Browse window. Click on it.
On the next screen, create a new selfie, making sure your face fits into the box.
At launch, Google's offering two styles of Minis as you can see below.
Once the above is completed, you can also Customize your stickers.
When customizing, you can choose your:
face shape
hairstyle
eye shape
eyebrow shape, thickness, position, and distance
nose shape, nose position, and mouth position
facial hair and color
facial markings
headwear and headwear color
glasses frame, glasses style, glasses frame color, and lens color
t-shirt color, earrings, piercings
Without doing any edits of my own, Google created the following two Minis for me:
Honestly, I'm not impressed. Yes, I wear glasses and could lose a few pounds. I also have some graying around my temples. Beyond this, neither of these Minis look like me. Perhaps you'll have better luck.
What do you think? Have you tried the new feature? Was it accurate? Let us know below.
For more tech and gaming news, check out:
Follow us on Flipboard, Google News, or Apple News