Is the NFT market crashing and burning?
NFT sales are way, way down.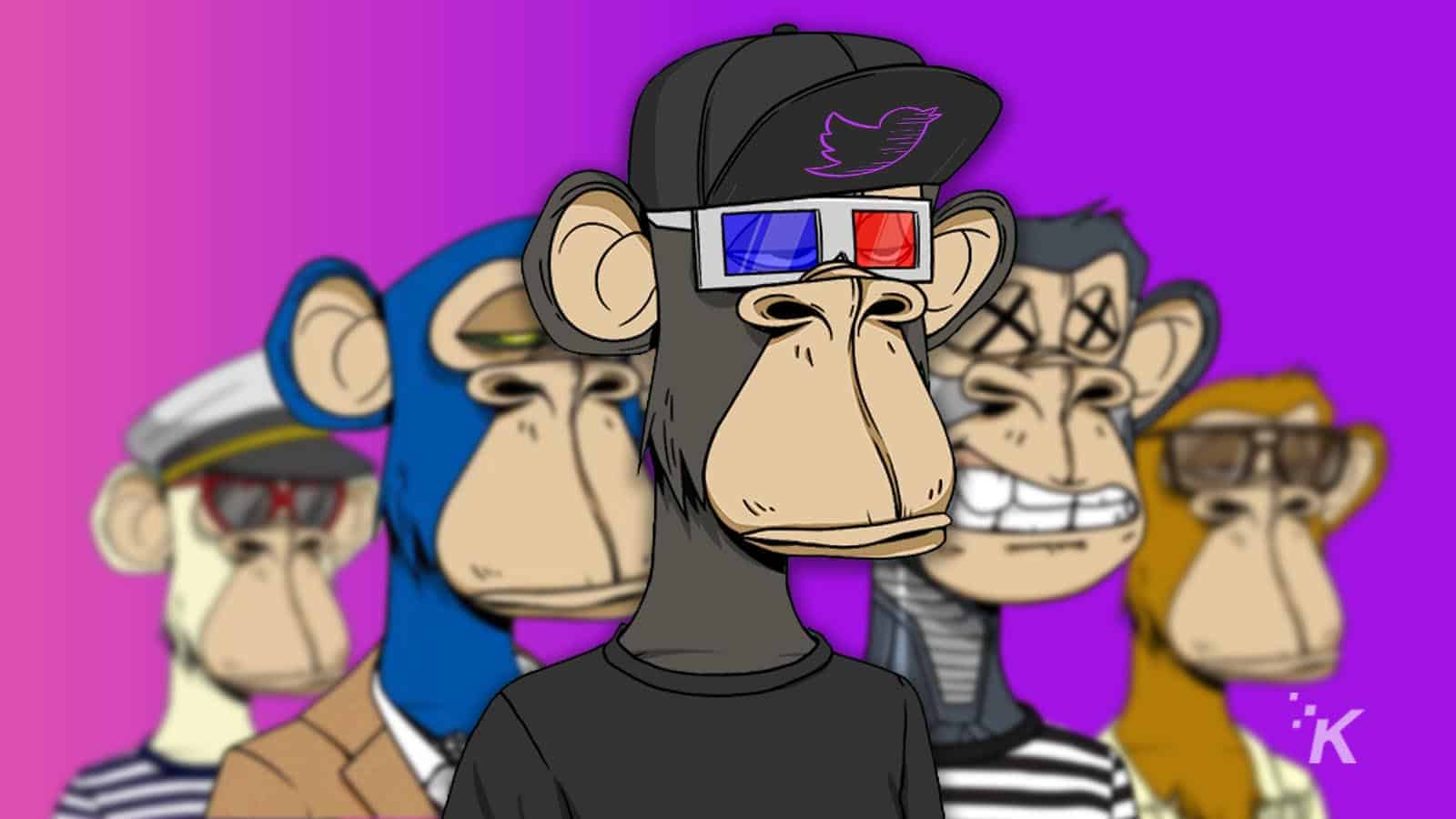 A few months ago, NFTs were the hottest topic in technology. People invested millions in digital collectibles and everywhere you turned there was a new NFT project. But the market has died down over the last few months. Is this the end of the NFT hype?
Data from NonFungible.com gives us a look at the popularity shift of NFTs over the last few months. It shows that digital collectibles technology has seen a drastic fall in hype since November of 2021.
To start, the number of NFTs sold on a daily basis is way down. NFTs reached their peak in volume sales back in September, reaching nearly 225,000 sales in a single day.
READ MORE: 30 must-know cryptocurrency and NFT terms
But the numbers have been much lower in recent months, averaging around 15 to 20 thousand sales per day from December to now.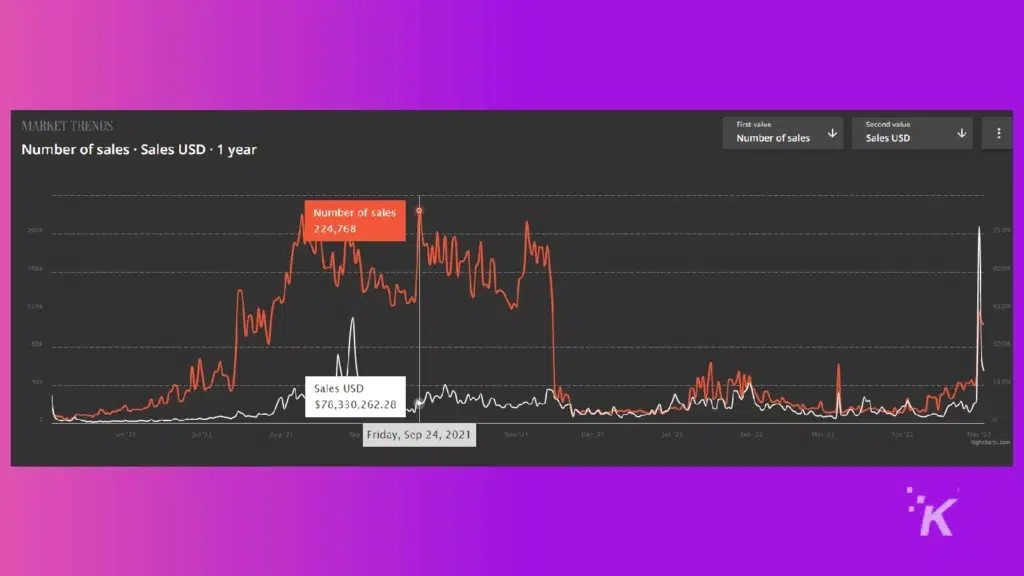 One failed sale that recently made headlines involves the NFT of Twitter co-founder Jack Dorsey's first tweet. That NFT sold for $2.9 million last year. It recently went up for auction again but didn't receive any bids for more than $15,000.
However, a look at the sales numbers over the last three days shows that the market could bounce back. The number of sales are up drastically in the last few days, and total sale amounts are reflecting that increase.
Sure, a lot of the hype surrounding NFTs has died down. But I can't imagine that this spells the end for the technology.
NFTs were a new, emerging market last year that exploded in popularity thanks to fascination (and boredom from COVID lockdowns). Now, people are less hypnotized by the technology and are starting to treat them like real investments.
I expect that NFTs will remain in place for the future, although it's unlikely that they will ever have the ridiculous draw that they had throughout the course of 2021.
Have any thoughts on this? Let us know down below in the comments or carry the discussion over to our Twitter or Facebook.
Editors' Recommendations:
Follow us on Flipboard, Google News, or Apple News