It's time to build an alternative to Tumblr where the porn flows free like hot wax on your nips
Build it and they will come.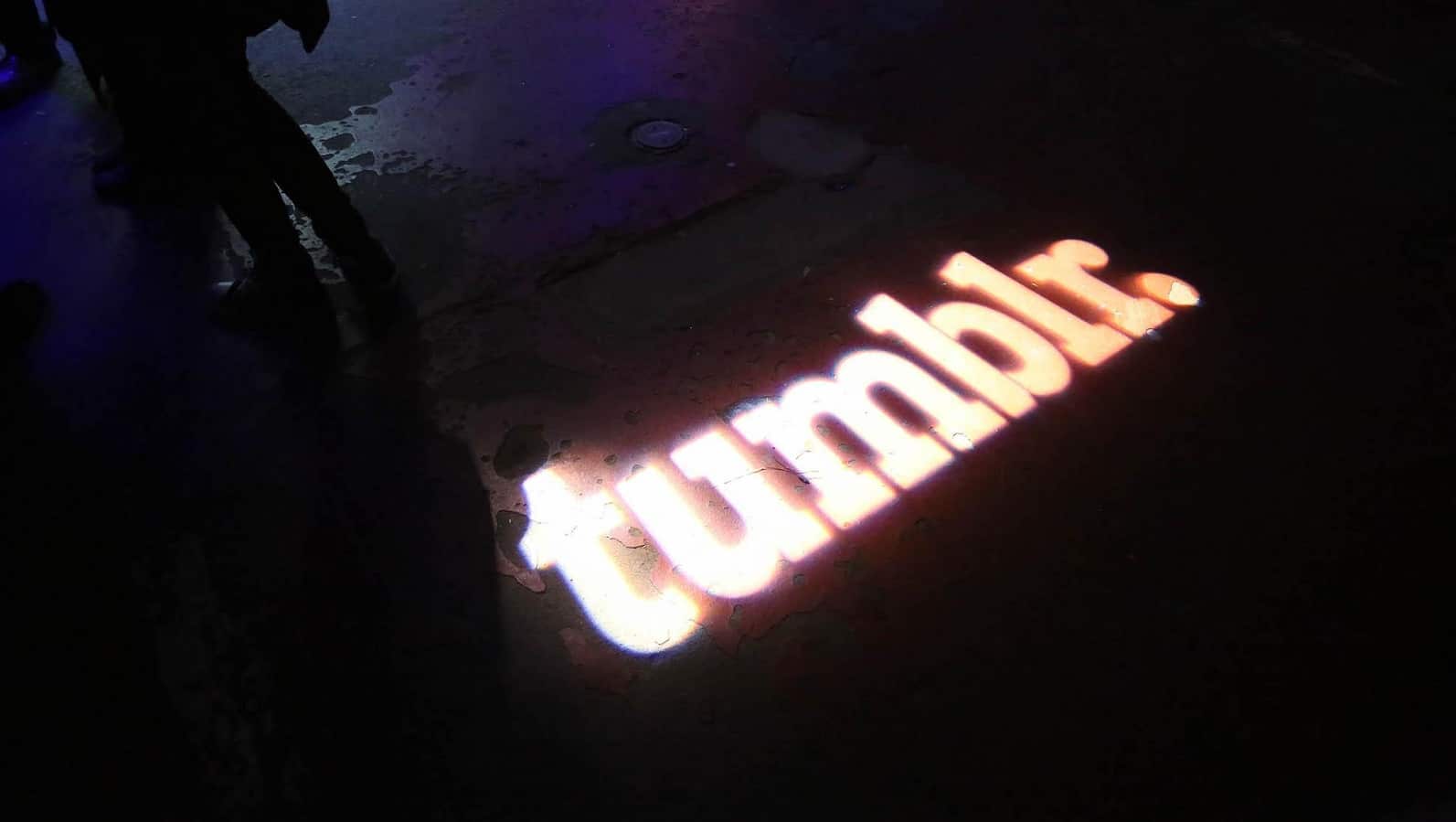 I was going to write a moderately long and pandering letter to Automattic, asking that it consider lifting the Tumblr porn ban installed by Verizon but according to the Wall Street Journal, that ban will stay in place after the sale. That makes sense as Wordpress.com (Automattic's flagship product) bans any porn content, including affiliate links.
So instead, I'm going to propose that it's high time that someone out there builds a new Tumblr, one that invites and excites the communities involved like it used to. One that isn't being passed around like a roach joint at a frat party.
If you aren't aware of Tumblr's journey in recent years, Verizon bought Yahoo in 2017 for $4.8 billion, which included Yahoo's 2013 purchase of Tumblr for $1.1 billion. Verizon never knew what to do with Tumblr except ban all the porn; destroying a safe space for those communities in doing so. It then started shopping Tumblr around. Pornhub showed interest, but ultimately did not get the prize.
And it was an affordable one too. An Axios article puts the price well below $20 million, with some sources stating an even lower price. Regardless, we all know what is going to happen to Tumblr now that Wordpress has it. It's going to completely disappear.
Why would Automattic want to keep Tumblr around? Functionally, it is very similar to a Wordpress blog, or any other blogging system. While the re-blogging and posting functions contribute to a larger sense of community, clearly community isn't the concern as the porn community was wiped out without a thought by Verizon and Automattic will likely not reinstate it. This isn't about the porn itself, this is about the freedom to blog on a platform that allows that type of expression while encompassing so many different areas of entertainment and thought as well.
If you want NSFW stuff, there are places to find it. It hasn't left the internet. But it wasn't about the porn at Tumblr, it was about the community surrounding it and the artistry involved in creating and sharing it. And it wasn't just porn of a sexual nature as well, it was art, it was therapy, it was history and survival. There was so much more to the NSFW side of Tumblr than just porn.
While there are porn-centric blogs (and Reddit), there is nothing that offers the best of both worlds — blogging on a platform that centers around building communities while also having the freedom to stray into NSFW territory either for the purposes of flat out pornography or otherwise. There were communities of support, abused victims finding solace in each other and being able to openly tell their stories without fear of suppression by the platform. Those stories are gone, deemed NSFW and erased from existence.
This is what I'm proposing — that someone build a system very similar to Tumblr. Hell, Pornhub could probably build it at less of a cost than it would have paid for Tumblr. The key here is not making it just a porn blogging platform, or just a blogging site that allows NSFW content, but a platform that feels like Tumblr made us feel. We felt connected, at home, accepted on Tumblr. That's the good it brought the world. Now, it's going to likely be phased out as Automattic merges it with Wordpress like a Jell-O suppository.
That's just supposition, but I know how these things go. While Automattic did acquire about 200 employees as well, chances are they'll be looking for new jobs soon. There is a hole in the marketplace now, a hole that needs to be filled by a product engorged with the pumping blood of community and content that brings people together, instead of forcing them to play in a stale yard with plastic trees.
What do you think? Let us know down below in the comments or carry the discussion over to our Twitter or Facebook.
Editors' Recommendations:
Follow us on Flipboard, Google News, or Apple News