The Kingdom Hearts III trailers are here and I'm not sure how to feel about them
I'm disappointed, but I'm still going to give Square all my money.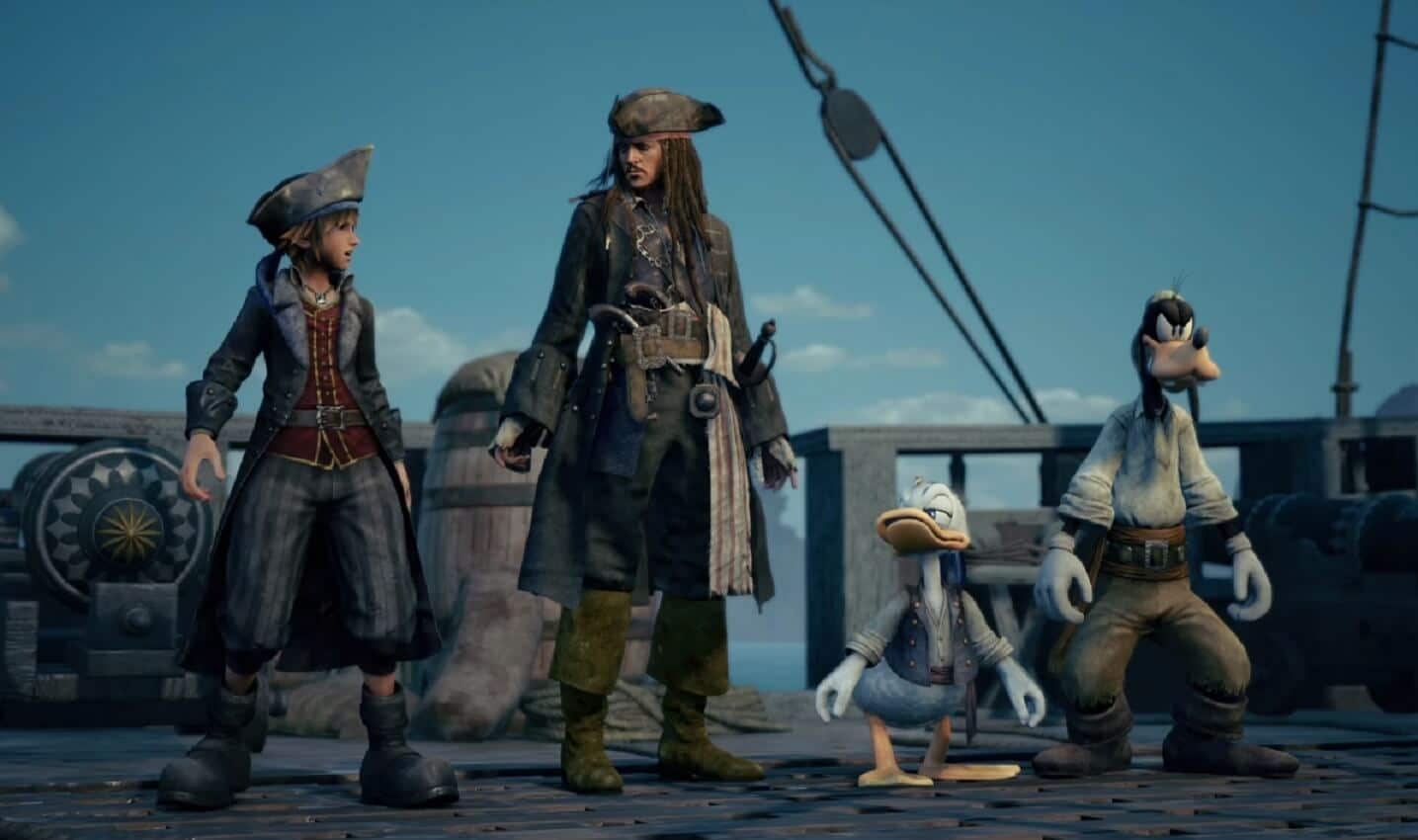 To this day, I can still remember every sound of distress that Goofy makes, and what those sounds mean. I've stalked Reddit for plot explanations to a game series I've played through way more times than is acceptable for an adult human. We all have waited over a decade, weeding through rumors and fake Kingdom Hearts trailers, eagerly gobbling up all teasers that Square dangled over our eager heads.
Much of that wait is finally over, with new trailers being released recently, and the first one opens with no iconic Utada song, but instead, the Daenerys of all Disney characters; Elsa from Frozen.
Frozen is this generation's equivalent to Aladdin and it is arguably the most renowned and highest grossing Disney film of all time, so I 3000% expected it, and I am truly excited to play in that universe. However, Square, your patient audience, and game franchise began 13 years before Frozen. Maybe release a Toy Story trailer first to sate your seething fans and put the princess in her privilege palace second.
I could also rant about how a child whose whole existence operates around the fact that there are multiple universes, worlds, and lifeforms is surprised that a snowman can talk while a humanoid dog and duck stand casually behind said snowman, but let's move on.
Here is where my attitude changes, however.
While simultaneously fitting right into the universe they've already created, the game appears to be a beautiful ramped up version of the Kingdom Hearts look and feel we all know and love. The game mechanics are consistently impressive in the series and show no signs of stopping with this title.
Despite the obvious need to actually get hands-on time with the battle system and learn what that Simba fire summon is about, the gummi transport minigame and interactivity with in-game environments look cooler than ever.
And here is where I lose my shit.
The second Kingdom Hearts III trailer opens with a Pirates of the Caribbean world in which there are entirely different graphics to the cartoon worlds seen previously.
This is not new to the series, KH often uses art style to convey the theme, but it has never been this noticeable or impressive. How iconic and, pun intended, game-changing could that potentially be? Will each reality have resolutions and textures coinciding with said reality? Will this negatively impact the overall feel? Why does CG Johnny Depp look better than real life Johnny Depp? I don't know but I'm excited as hell.
KH games we've seen in the past typically contain 13 worlds. It is unclear which characters just make appearances and which have full-fledged plotlines but so far we've seen Frozen, Pirates of the Caribbean, Ratatouille, Wreck it Ralph, Toy Story, Monsters Inc., Hercules, Tangled, and an unidentified jungle world. It also appears that we will spend some time back in Traverse Town.
As far as plot devices, the first KH III trailer keeps with the theme of only showing overlord Mickey for five seconds, while in the second we see our perma-16 love interest Kairi, as well as Axel, Riku, Aqua, and Roxas.
If you would like a very cohesive explanation of game chronology and plot, then this is your guy.
Overall, the trailers for Kingdom Hearts III did exactly what they were intended to do – drum up interest and get fans new and old excited for more adventures, but I can't help feeling slightly disappointed.
There will also be a special edition Kingdom Hearts PlayStation 4 Pro released alongside the game when it launches Jan. 29, 2019. It will include the entire Kingdom Hearts series collection which is also sold separately and is available for pre-order.
What did you think of the Kingdom Hearts III trailers? Let us know in the comments.
In other gaming news:
Follow us on Flipboard, Google News, or Apple News