Tesla announced a new cheaper Model 3 that you still won't be able to get for another 6 months
It will not deliver before the tax credit is reduced, so there's that.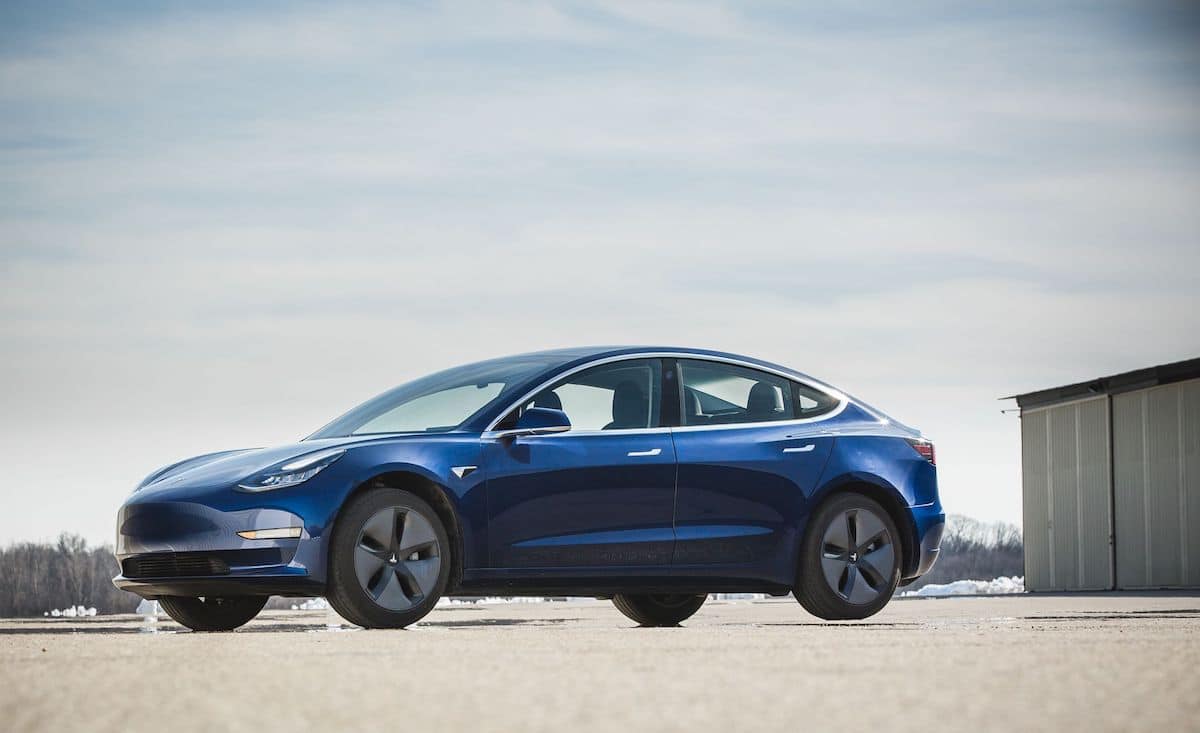 Elon Musk took to Twitter on Thursday to announce a slightly less expensive Tesla Model 3 version. Don't get too excited, however. The car will still set you back $45,000 before incentives.
Available in black, midnight silver metallic, deep blue metallic, pearl white, and red, the less expensive model requires selecting the rear-wheel drive and the standard autopilot. All colors except black will set you back an additional $1,500 to $2,500.
The new model features a 260-mile range with a top speed of 125 mph and a 0-60 mph of 5.6 seconds. By contrast, the top range Model 3 offers 310 miles on a single charge, a top speed of 145 mph, and a 0-60 mph in 4.5 seconds.
Just released lower cost, mid-range Tesla Model 3 & super simple new order page https://t.co/cz0TQn7IOZ

— Elon Musk (@elonmusk) October 18, 2018
In a press release, Tesla explains:
As Model 3 production and sales continue to grow rapidly, we've achieved a steady volume in manufacturing capacity, allowing us to diversify our product offering to even more customers.

Our new mid-range battery is being introduced this week in the US and Canada to better meet the varying range needs of the many customers eager to own Model 3, and our delivery estimate for customers who have ordered the Standard Battery is 4-6 months.
Read the fine print
Notice that last line. With the standard battery not available for four to six months, customers in the United States won't be able to take advantage of the 2018 tax credit of $7,500. The credit drops by half beginning on Jan. 1. This is something to keep in mind before ordering.
In Pennsylvania where I live, the newest Model 3 would set me back $37,700 after incentives, plus a $1,200 "destination & doc fee." Add to this the state sales tax of six percent, and I could get a Model 3 (in black) for $42,401. This isn't the $35,000 Tesla promised when it announced the Model 3, but it's getting close. You'll have to decide whether it's worth it.
You can order your Model 3 through the Tesla website. Each order requires a $2,500 deposit.
We've reached out to Tesla to try to get some clarification on final prices and how that will work with the reduced tax credit in regards to the new battery and delivery date.
What do you think? Leave your comments below. 
Editors' Recommendations:
Follow us on Flipboard, Google News, or Apple News