Battle Mordor's forces in LOTR: Heroes of Middle Earth, out May 10th
Everyone can head back to the Shire on May 10th, 2023. We're going on an adventure.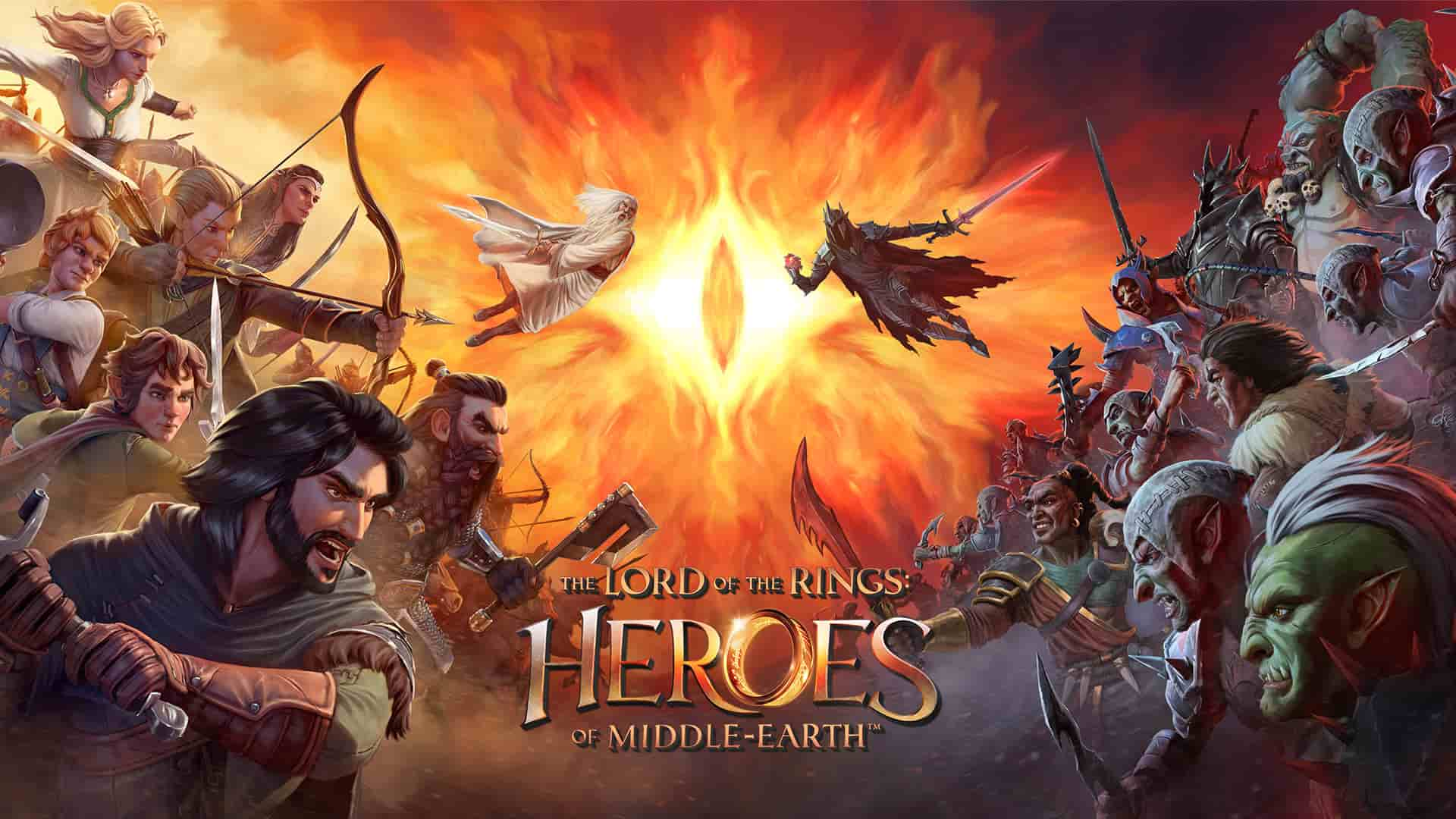 The modern slew of licensed mobile games play by a very specific formula. Tell a story, earn tons of characters across the franchise, mix and match heroes and villains to your heart's content, and battle in a turn-based fight system.
It's tried and true at this point. The Lord of the Rings: Heroes of Middle Earth is set to join that trope in their newest game on May 10th.
The Lord of the Rings: Heroes of Middle Earth, as mentioned, is an upcoming turn-based adventure RPG set in the world of Middle Earth.
Based on today's gameplay trailer and press release, it'll interweave familiar story treks and a new story for a unique LOTR experience.
"As the player discovers a mysteriously abandoned new Ring of Power, visions of their potential journey flash before our eyes – battles and adventures feature beloved and classic characters. Glimpses of the player menus detail hero preparation, team building, and exciting campaign selections. Customization, leveling, the turn-based combat, and much more is in store," states the press release.
Heroes of Middle Earth should look familiar to avid mobile gamers
For those that are familiar with mobile games, HoME has the same hallmarks of Star Wars: Galaxy of Heroes, Marvel Strike Force, and the recent Avatar Generations (based on the popular Avatar: The Last Airbender series, not the James Cameron movies).
That's not a bad thing, honestly.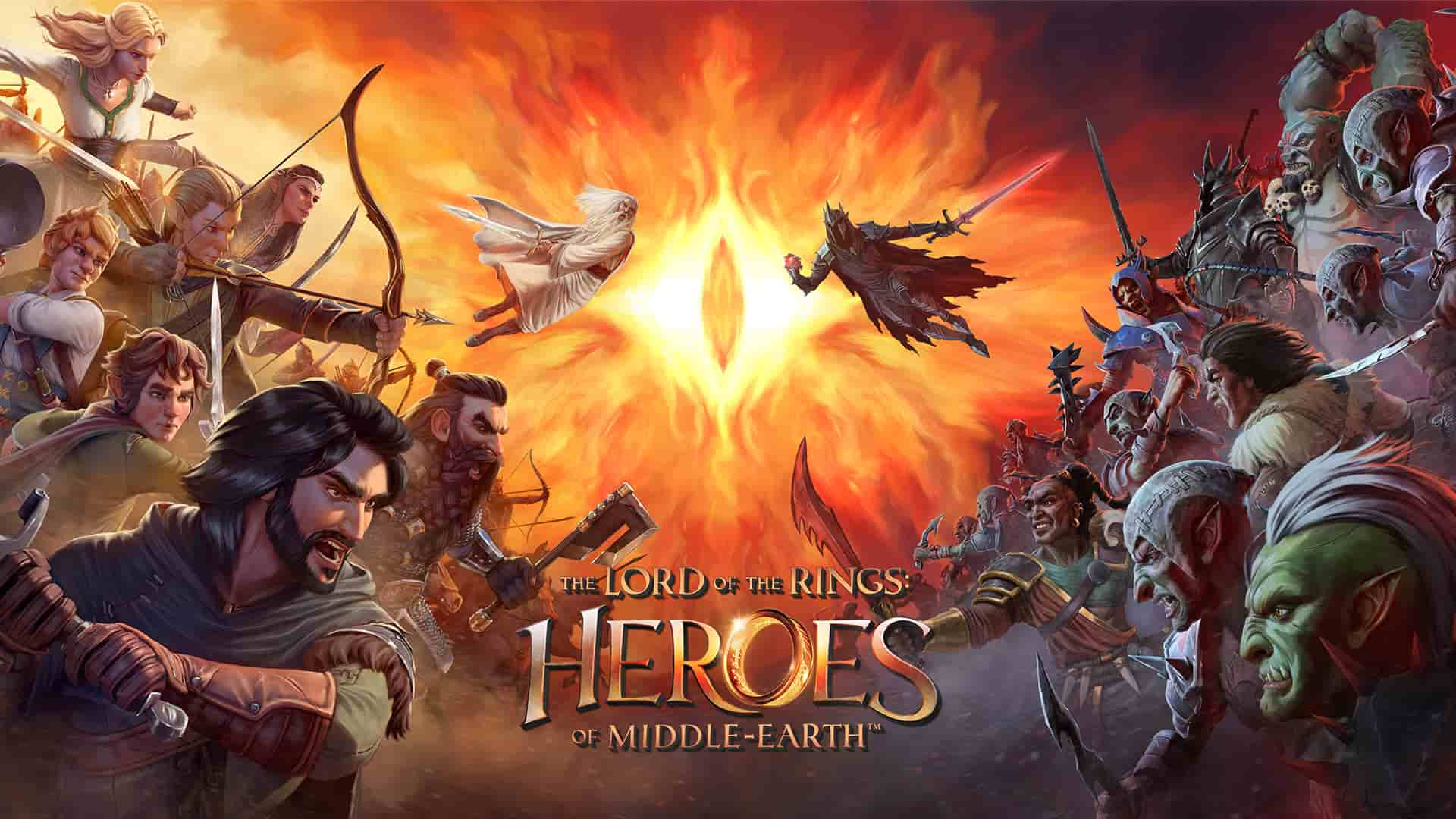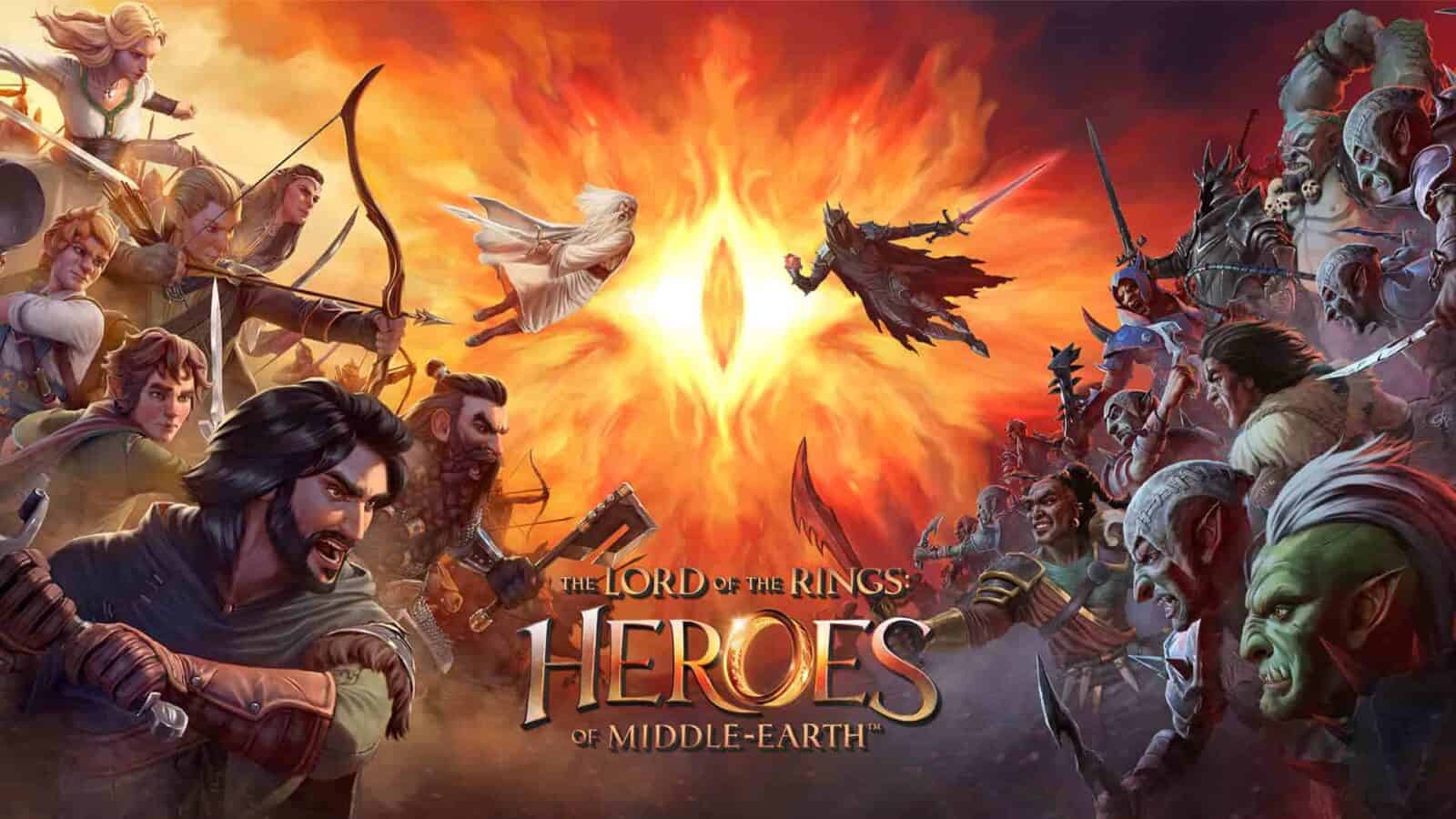 Going by that logic, you can expect a pretty standardized system of gameplay.
Heroes of Middle Earth will feature multiple campaigns, such as a Light Unit Campaign, a Shadow Unit Campaign, and a Guild Campaign.
Players can join a guild or fight in arena battles, as well as play an adventure mode. Based on similar games, adventures likely have unique resources and currency as rewards.
The game will utilize a "gacha" system. You'll likely earn characters through basic gameplay. But, to earn additional characters, you'll have to use one of the two currencies shown in the trailer.
While it remains unseen, players will likely be able to roll the good ole RNG to possibly get special characters. If it's anything like Avatar Generations, you could get like four different Aragorns that all are at various points in his life.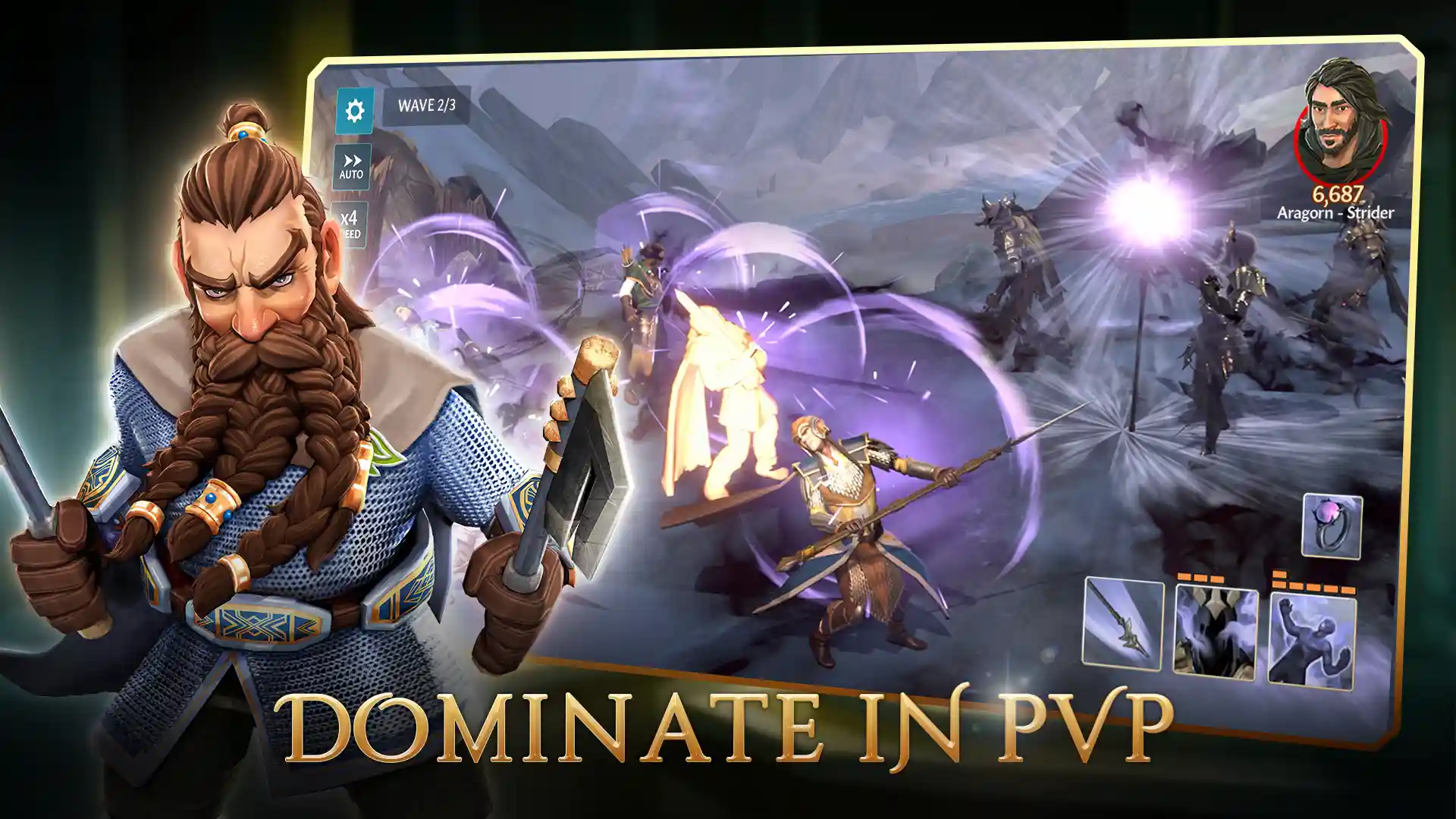 Seeing the trailer, "Strider" is playable, which means Aragorn that isn't the ranger Strider would be another unit.
If you've played Star Wars: Galaxy of Heroes, the character menu should look really familiar (it's identical). You use the screen to upgrade your heroes with various resources you collect in various ways. Upgrading also opens up new abilities for characters.
In battle, you'll create a team of five to face each individual story chapter. Your party leader may have a special ability or leader skill and can buff your entire team with it.
Fights, as mentioned, are turn-based against another team. Players work toward earning three stars, which likely is done by not dying or hitting specific tasks during the battle.
Lord of the Rings gives you a HoME away from home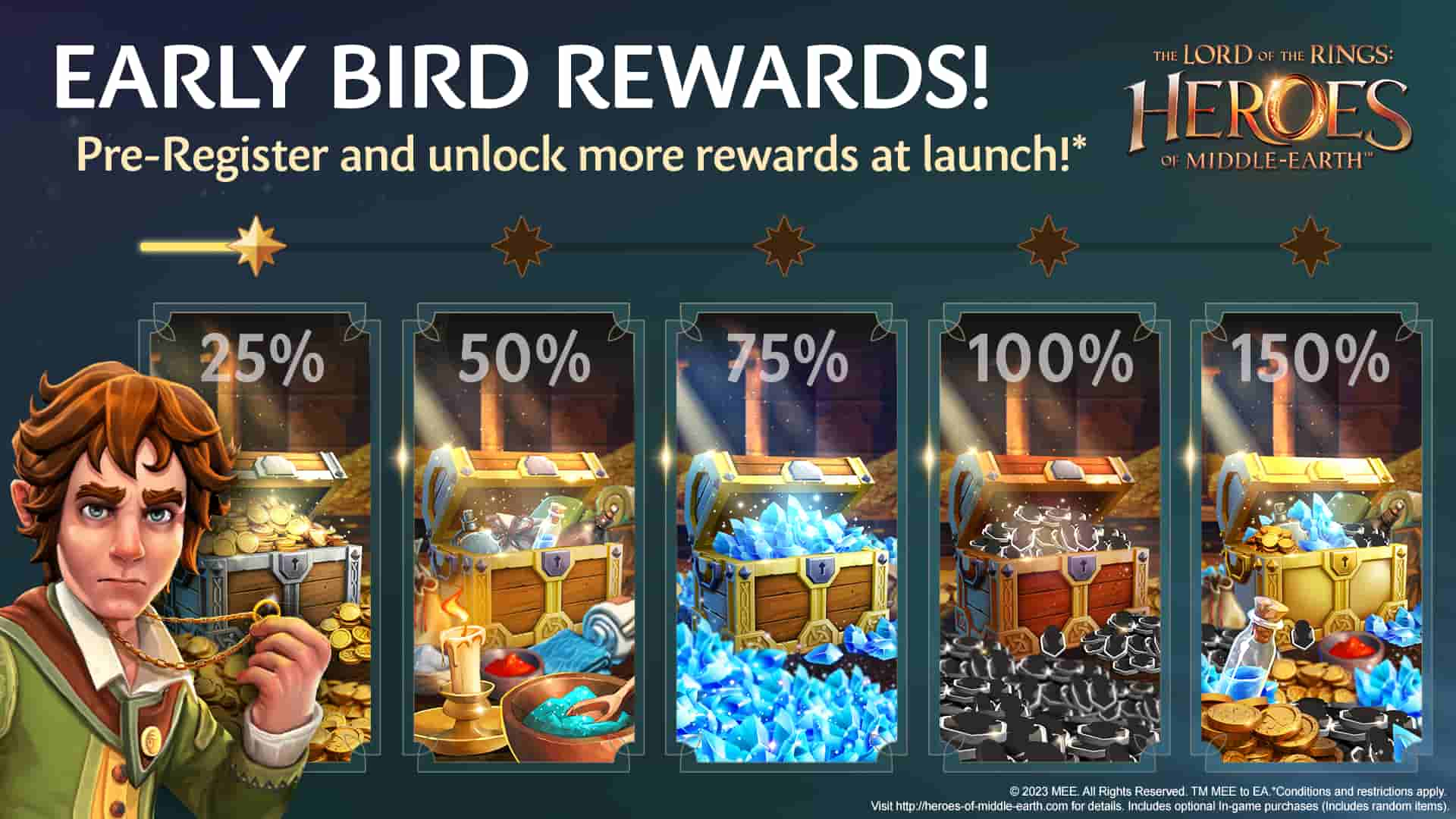 In any case, Heroes of Middle Earth looks fantastic. According to the official press release, the "stylized realism art" style is their pride and joy.
Not only does it look good, it highly reminds us of painted tabletop miniatures, such as the kind you can design and have made from sites like Heroforge.
We're big fans of this specific style of gameplay, too. So, being able to choose from the array of Lord of the Rings characters to make teams is always welcome. The press release mentions The Hobbit a couple times.
But, all footage and images seem to lean more into the later LOTR instead. This makes us wonder if they'll include characters and story modes set in The Hobbit in future updates.
This is the first information we've gotten since the announcement of Heroes of Middle Earth last year. So, seeing the trailer and getting some information finally is great.
You can view the trailer on YouTube and then sign up for pre-registration on their official website. The more people that pre-register, the more rewards we all get at launch.
Everyone can head back to the Shire on May 10th, 2023. We're going on an adventure.
Have any thoughts on this? Drop us a line below in the comments, or carry the discussion over to our Twitter or Facebook.
Editors' Recommendations:
Follow us on Flipboard, Google News, or Apple News