OnePlus One Review – Why you'll never buy $500+ phone again
I recently got a chance to try out the "Flagship Killer" OnePlus One. I've had the phone for a week, here's my review.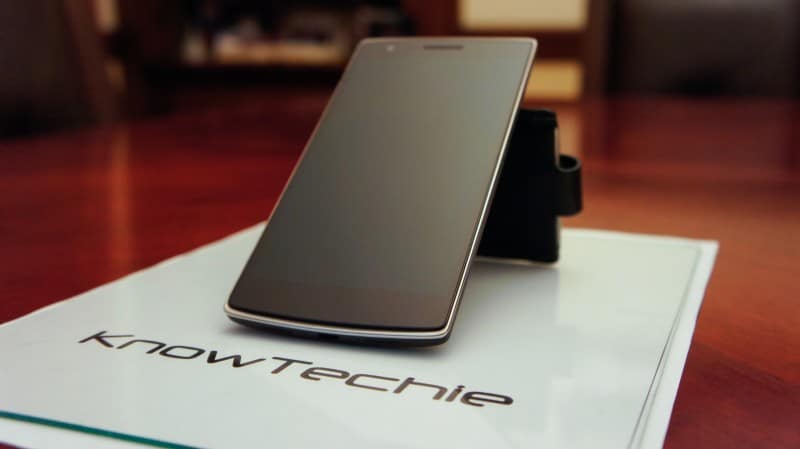 I've had a medley of phones in my day. From small to large, smart to not-so-smart, I've had it all. I recently had the privilege of being invited to try a new phone, one that required an invitation to buy. I think I just found my new favorite phone, and it's made by a small startup in China: The OnePlus One.
I previously wrote about this phone a few months back, you can read it here.
I've been a full-fledged Nexus supporter since the Nexus 4. My previous phone before the OnePlus One was a Nexus 5. For those of you who are unfamiliar with the Nexus line of phones, it's Google's flagship phone. When the OnePlus One was introduced sometime earlier this year, one of its marketing campaigns was set on calling themselves "The Nexus Killer". My first thought upon hearing this was that the only thing that could kill the Nexus is the Nexus itself.
After spending a week on the phone, I could see why they choose to go down that road. I'm a firm believer that this is truly in fact, the Nexus Killer.
Meet Therabody's All-New TheraFace Mask
TheraFace Mask is a breakthrough FDA-cleared LED skincare mask with added tension-relieving vibration therapy. Clinically proven results include firmer, smoother, healthier-looking skin with a visible reduction in fine lines, wrinkles, and uneven tone in as little as 8 weeks
I've had the phone for a whole week now and I've poked and prodded this thing like there's no tomorrow, I haven't even scratched the surface.
The Design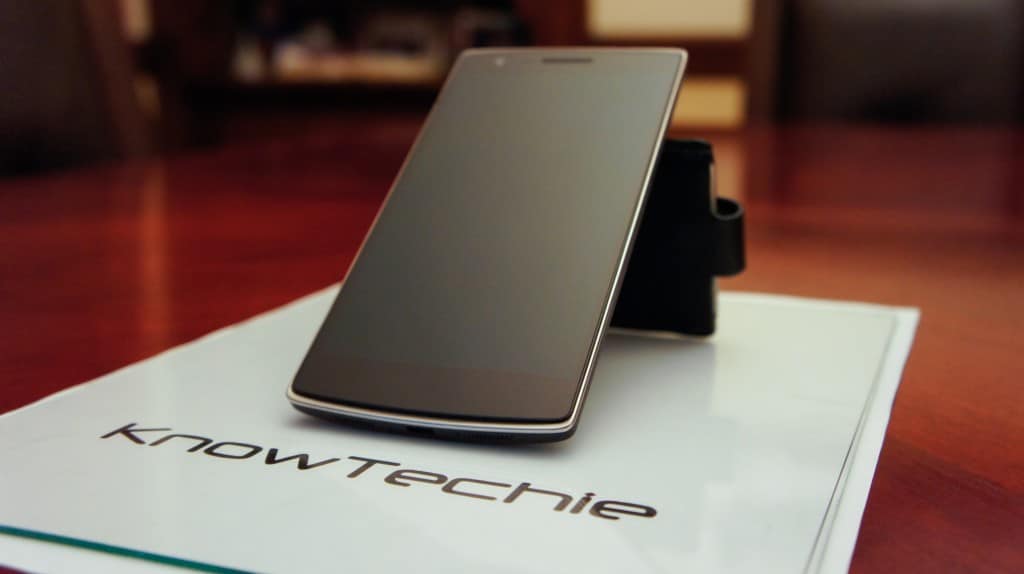 When it comes to design, OnePlus nailed it right out of the park. As soon as you lay your hands on this device, you'll feel its superiority. The phone is really light and comes equipped with a modern and sleek design. Did I mention it's sexy as hell? I would say this IS the hottest-looking phone on the market. I'm always catching wandering stares when I bust out my phone on the street or in a coffee shop. It's actually pretty flattering.
The Screen:
This is by far the clearest screen I've ever set eyes on. Although it can be deceptive at times. For example, I've taken many photos and shared them on Facebook, only to find myself a bit disappointed after displaying them on my retina display Macbook Pro. I'm not saying the OnePlus One takes bad photos, as you'll find out later down in this review. When comparing the screen resolution to my phone and say, a picture I just uploaded to Facebook on my Macbook Pro, there was quite a huge significance because the image looked better on the OnePlus One.
The Size
I'm not going to lie, this thing is huge. This is by far the biggest phone these mitts have ever held. I remember when I first picked up the Nexus 5, I had the same reaction. I thought the phone was uncomfortably big. After a while with the Nexus 5, I got comfortable with it and didn't have the fear of it slipping out of my hands as I do with the OnePlus One. A week later with this phone, I can't say I'm at the level of master status yet.
Another thing to add about the size of the phone is the thumb ache phase. No lie, I found myself developing chronic thumb aches after say browsing Reddit for a while. Further, into the week, those growing pains went away. I guess it's just my body's way of saying, "Damn, that's a big ass phone!"
Operating System
So the OnePlus One runs on Cyanogenmod, which is a unique and separate version of Android. Think of it as a souped-up version of Android, kind of like how Amazon does for their exclusive Fire Phone, without the impulse buys.
One of my favorite features of Cyanogenmod is being able to control every aspect of the phone. For example, I can set up profiles for different situations. I'll break it down for you in this simple scenario: Whenever I connect to my home Wi-Fi, my phone automatically puts itself on its  "home" profile which in turn, disables my lock screen, switches off my GPS, and adjusts the ringtone volume to whichever setting I set it to. That's just some of the little things you can do, and the possibilities are endless.
Performance
There's been previous reviews and reports of the OnePlus One being buggy and glitchy at times, but honestly, I haven't experienced any of that. The only thing I could say I had a problem with, and it was actually pretty minor, I was able to fix it with a few swipes in the settings menu. Other than that, the phone runs smoothly.
Battery Life
Coming from a Nexus 5, anything new would be a step up in the right direction. The battery life on the OnePlus One is amazing. With a full charge, I was able to make it throughout the whole day, still leaving me some juice for the morning. If that was my old Nexus 5, I would have gone through 2 full charges.
Camera
The phone comes equipped with a 13-megapixel camera which shoots amazing pictures during the day. At night-time, it's not so great. I haven't taken too many night shots so I can't fully comment on the camera's ability to shoot at night, but from what I hear, it's not the best.
But other than that, the camera works great.
I took some photos below when I was recently out for a walk through the Boston Common.
Yay or Nay?
F**k yay! For the starting price of $300, I absolutely recommend this to anyone, in a heartbeat. Is the "Nexus Killer"? It's almost there, but my opinion is this: the only thing that's going to kill the Nexus is the Nexus itself.
In the end, this is a great phone and I'm going to stick with it for a while.
And oh yea, before you ask: I do not have any invites!
All photos were taken by Rafael Jr. Sanchez
Follow us on Flipboard, Google News, or Apple News