Online play in Super Smash Bros. Ultimate is broken
Lag, weirdness, and connection problems abound.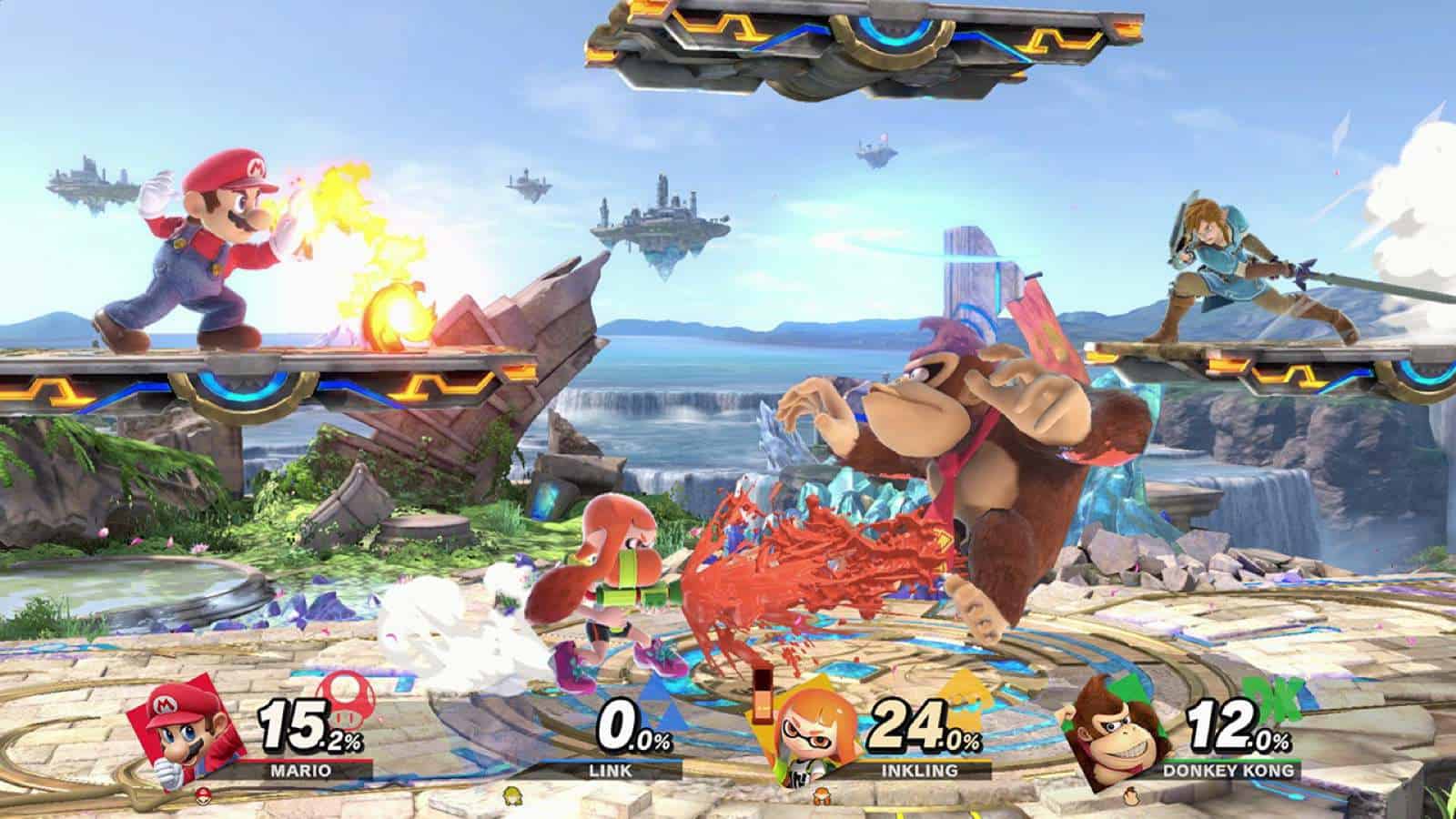 Super Smash Bros. Ultimate is still one of the best Nintendo Switch games released to date – if you're playing locally. The Smash community is very vocal about their beloved series, and it appears that the online portion of the game is broken for large numbers of players.
While there are almost as many issues as characters to unlock in the game, let's focus on the most egregious for a fighting game – lag. Whether it's lag due to bad internet connections or input lag when throwing down moves, it all makes for a bad fighting experience. It's even more visible in Smash, where a four-player local match easily turns into a crazy beautiful mess.
There's really no excuse for this
It's 2018 and there's no excuse for this. Sure, some server issues are expected at launch of a new game with online functionality. Usually, this just means difficulty joining matches, but with SSBU it goes to a new level. Players (and reviewers) have been mentioning stutters in gameplay, missed moves, moves that look like connecting but not affecting the other player, or completely inexcusable several second stops in the action.
https://twitter.com/TSM_Leffen/status/1071485872871219200
Winning in fighting games often boils down to millisecond timings, so any lag makes player skill irrelevant. You might as well flip a coin or roll a die at the start of the match to determine the winner.
It doesn't get any better when you think about connection issues. Even if your home WiFi is solid, the adapter in the Switch seems to be a lower speed to that in most laptops. For example purposes, my PC is connected to the same router wirelessly and I get around 350 Mbps on that. My Switch gets anywhere between 20 and 30 Mbps. That's still enough for 4K video, so it should handle netplay fine.
Smash's netcode is pure TRASH. Even in LOCAL multiplayer matches, it's terrible. This weekend, we tried to play with 4 players on my Switch and a 5th player on his own Switch. We were sitting right next to each other and the lag was as if we were on opposite sides of the planet

— StrikerObi (@StrikerObi) December 11, 2018
Apparently, Nintendo wants you to spend more money to have a *decent* experience
Smash's director, Masahiro Sakurai, has strongly suggested to buy the Ethernet adapter for the Switch and use a wired connection to play the game online. That's an extra $30 expense after you've already shelled out $60 for the game and $20 for Nintendo Online to play online.
There's also no guarantee that the wired adapter will fix your issues. You would expect that once you've paid over $100 to play your beloved Smash online that your lag issues would be over. You'd be wrong, as SSBU appears to let the player with the worst connection in the match control how the game behaves.
Think about that for a minute. One player breaks the game for the others. Again, this is 2018, almost 2019, and it's inexcusable. Other console makers and developers have managed to solve this issue, you don't get laggy Crucible matches in Destiny 2 just because one player's network is underperforming. Maybe it's down to Nintendo not really doing online much before.
They don't get a pass for that though, and they shouldn't. The local play experience is so fluid, so chaotic, so much joy-producing – online should be the same (or close) and not the broken experience it currently is.
Hopefully, Nintendo can learn from its mistakes and fix SSBU's online issues or they risk alienating their loyal fans.
Super Smash Bros. Ultimate is available now for the Nintendo Switch.
Have you had issues with multiplayer on Smash? Let us know down below in the comments or carry the discussion over to our Twitter or Facebook.
Editors' Recommendations:
Follow us on Flipboard, Google News, or Apple News