OVAL is a pretty cool smart solution with three days left on Kickstarter
The little gadget is a smart-monitoring system that basically functions as a Swiss-Army knife of unique solutions.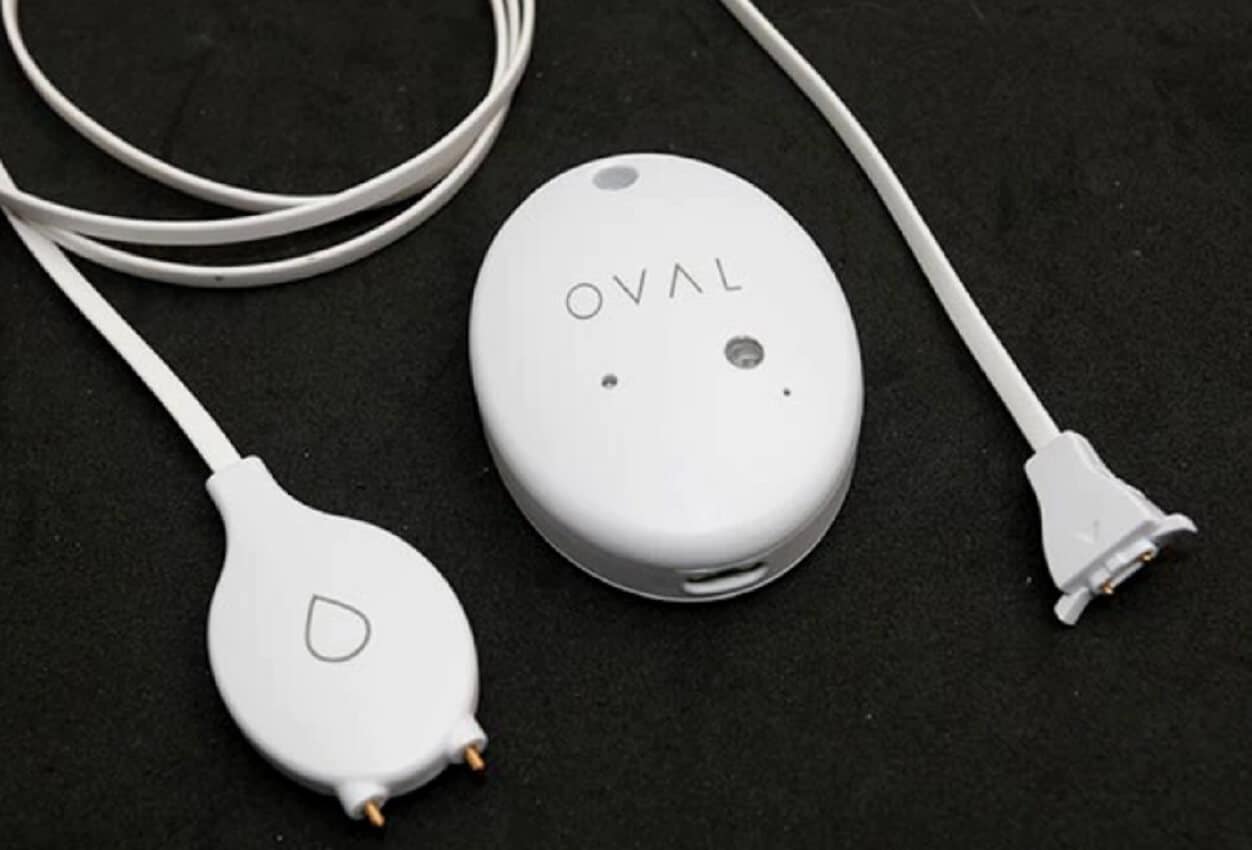 When OVAL's PR team reached out to us about a smart-home solution for security and safety, I bit on it. After all, if you know me, you know that I've got a family and I like to find the tech that makes life easier for them. After getting a review unit sent out, we had the chance to spend a week taking it for a spin.
OVAL is a smart-monitoring system that is essentially a Swiss-Army knife of unique solutions. Do you want to manage the temperature somewhere? Do you want to know when someone opens or closes a door? Do you have a pet outdoors that tends to escape (you monster)? How often do you lose your keys? OVAL can actually help with that and actually does a good job – if you can set things up to work for you the right way.
I received a singular OVAL unit with a base in the package the PR team sent me. The initial setup was easy, download the app, link the base and connect the OVAL unit.
Once that process was complete, the next step was to start programming the OVAL to do what I asked it to. I couldn't figure out a solution right away and then noticed the AC in my Florida home was actually a few degrees warmer than I expected it to be. I decided to set the OVAL to tell me when the house was at optimal temperature and warn me when it was warmer. This was pretty neat, as I learned that when we were completely out of the house, there was a two-degree variance from when the family was home.
That seemed to work well, but I felt that the OVAL wasn't really being put to the test. We have a refrigerator that freezes over often and it causes the temperature to rise, so I tossed it in there and was able to get real-time temp readings to show when we needed to defrost. That seemed pretty neat. I have a bratty 5-year old that likes to sneak snacks and sugary drinks from our pantry, I programmed the OVAL to tell me when the light in the pantry changed and if there was motion. I caught him red-handed, to say the least.
OVAL has a pretty neat system of notifying you when it needs to. I set my phone to receive push notifications when the temp changed and it worked out really well. I could choose for text messages or a phone call, but it seemed a bit overkill. As you can probably guess, the push notifications worked well enough that I was able to catch someone sneaking into the pantry.
Overall, the OVAL is a pretty flexible gadget and a handful of them could actually provide a decent piece of mind around the house.
The OVAL doesn't actually come with directions and the card that came with mine included a QR code that didn't connect to a site. After typing in the website, I was brought to the same error page on the OVAL site. Searching the site didn't help connect me with any instructions so I had to email the PR team about it. They eventually sent me what I needed and it turned out I had the moisture detector hooked up to it because I had no idea what it was.
Overall, the OVAL works great and it takes a little problem solving to figure out how you can use it best. The device came with several batteries, but throughout the testing I did, I wasn't able to even get the battery level to waiver, so I think the battery solution is long term. If you are looking for a much less involved solution for home monitoring around your house, OVAL is probably a much cheaper and intriguing one overall.
OVAL starts at $99 and is available on Kickstarter until the 14th.
For other gadget news: There's now a Hot Wheels car meant for a GoPro Session and 10-year-old me is jealous and WOWCube is a digital, interactive gadget designed by a 13-year-old.
Follow us on Flipboard, Google News, or Apple News