Pigeon Simulator is the simulator game we didn't know we needed
Goat Simulator with wings.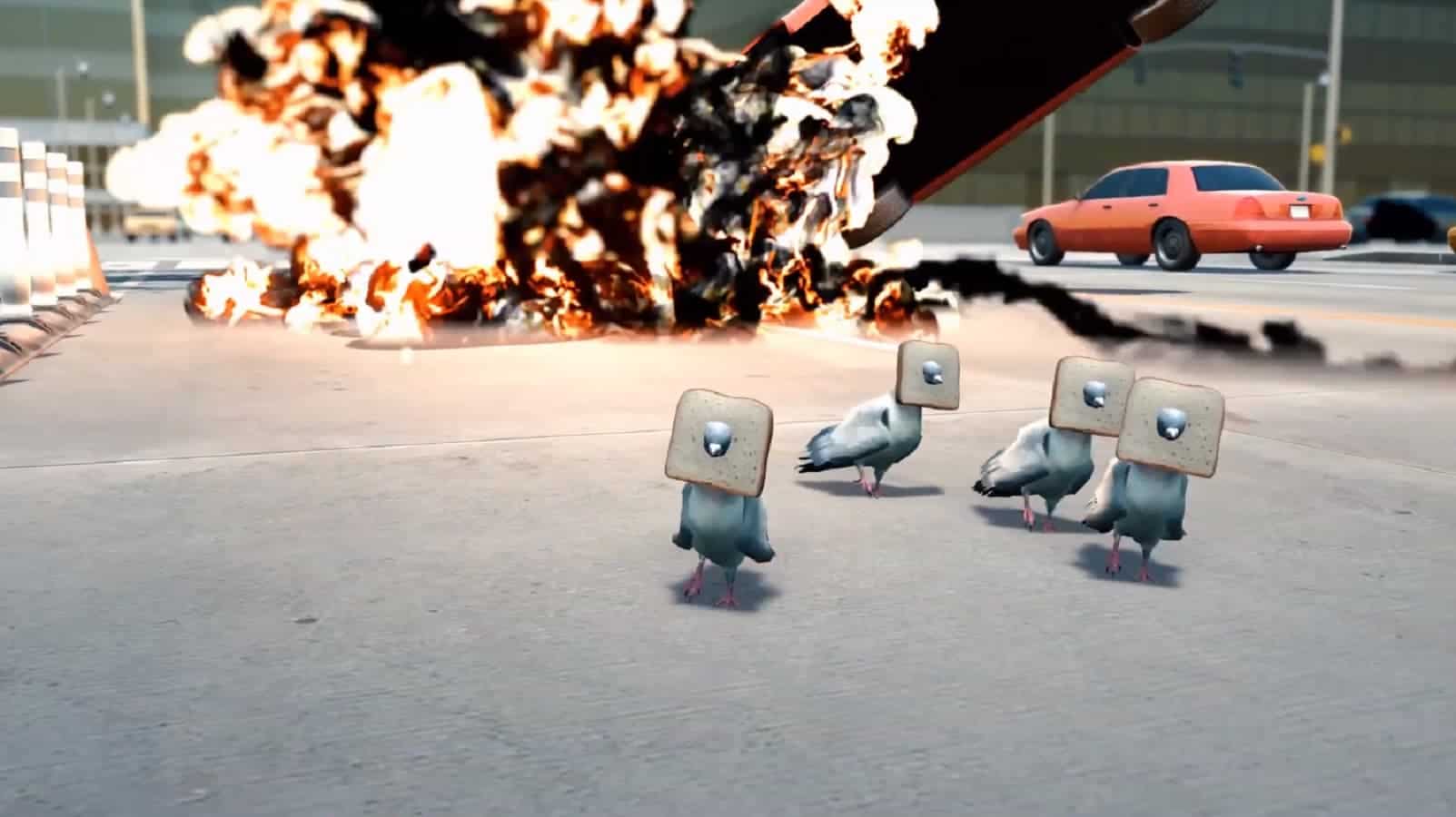 I don't really like simulator games, they just aren't my style. Like many, I've dabbled in a variety of them, but there has never been one that truly captured my interested – until now.
Pigeon Simulator is exactly what it sounds like, a game where you play as a pigeon. And like any good simulator, it is true to form – you can dive-bomb unexpecting humans, pick them up, and sling them into buildings – just like real life.
Check out the Pigeon Simulator trailer here
As you can see from the trailer above, Pigeon Simulator is a totally real-life look at the life of a pigeon and in no way has it been exaggerated for humor. I mean, who hasn't been hit in the head by a pigeon slinging a skateboard at you. Tuesdays, amirite?
Honestly, I don't know anything else about this game, but I don't need to. You play as a pigeon, you f*ck some sh*t up, and you be the best bird you can be. That's all I need to know. It's like Goat Simulator, but you play as a pigeon. I'm not sure how I can make this any clearer.
Pigeon.
What do you think? Interested in this new simulator game or will this be a hard pass for you? Let us know down below in the comments or carry the discussion over to our Twitter or Facebook.
Editors' Recommendations:
Follow us on Flipboard, Google News, or Apple News