Amazon Prime Day 2018 is yet another crappy yard sale you'll stop at anyway
Amazon's crap could be your crap.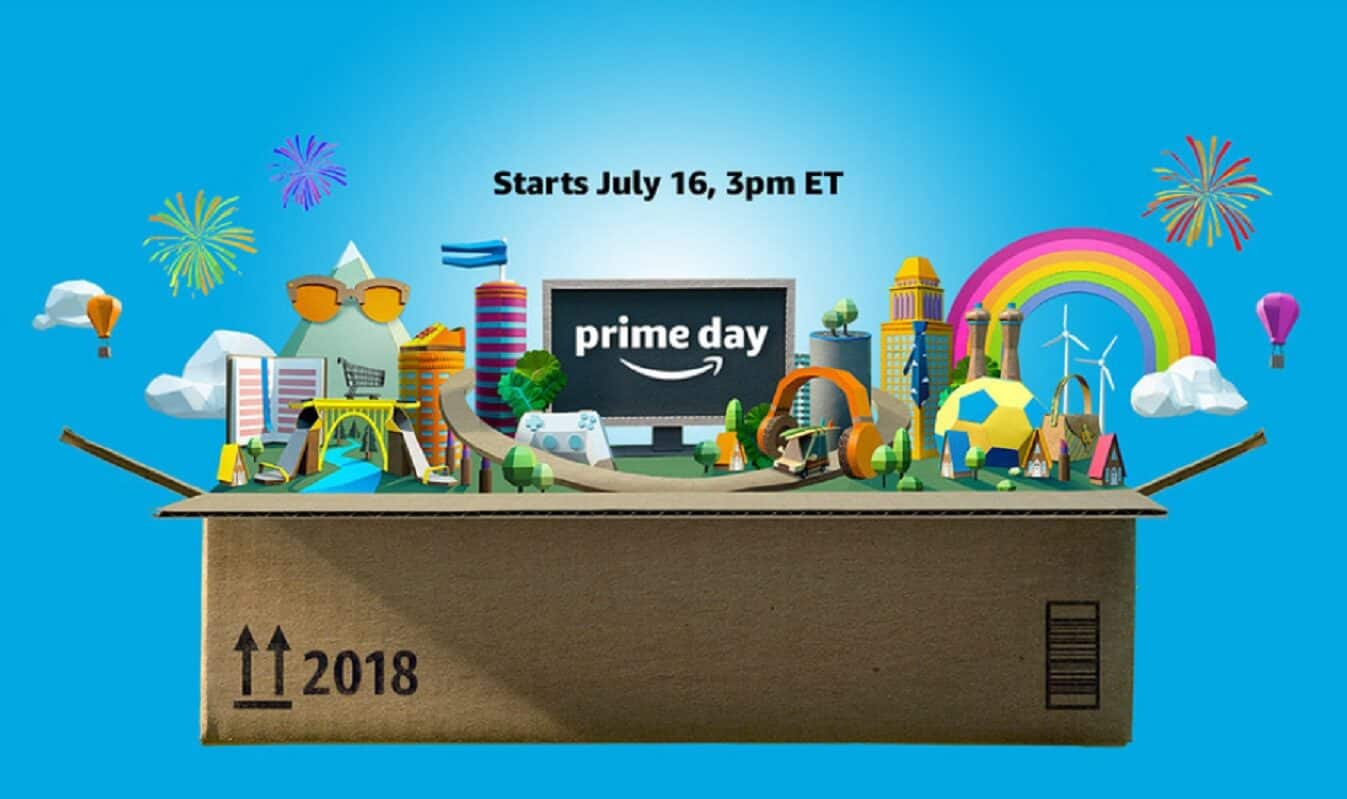 Amazon Prime Day is upon us again, an annual reminder that you pay a premium for a service that encourages you on an almost hourly basis to spend more money. Amazon Prime Day is a top-tier example of reality not meeting expectations yet somehow we still come away thinking we've got the better of the deal. Amazon cleans out its garage and where we somehow reach a level of furious excitement for the possible tech and household goods gear, it's really just a folding table full of old t-shirts, Barry Manilow records, a rusted cheese grater and the bowling shoes grandpa died in.
The truth is that Amazon Prime Day is a funnel. A bunch of junk enters into a perceptive state of a sale, whereas the deals are questionable at best and last year's models of monitor suddenly have an almost irresistible shine. The funnel ends at you buying one of Amazon's flagship items. If an Amazon Alexa, an Amazon Fire TV Cube, an Amazon Tablet or even an Amazon Prime membership is sold alongside a discounted blender or a fire sale on a pack of markers, Prime Day is a success — for Amazon.
Early in the day on Prime Day, as Amazon was dragging its folding tables and makeshift clothing racks to the edge of the driveway, the banner on the top of the page toting early Prime Day deals also pointed out that one could save up to 50% on Amazon devices? Are you telling me that you would be willing to let go of that antique Tupperware for a mere fifty cents? 40% off Echo Dot, 50% off Fire TV stick, Amazon Dash buttons for $0.99, thirty bucks removed from the 2nd generation Amazon Echo and so on. You can even get the eventually defunct Amazon Echo Show for a steep discount. Unlike a yard sale sign written in yellow Sharpie on cardboard, these deals are not hard to see. They are the entire point.
Just like you'd find at an actual yard sale, there are some hidden gems. Here's a great deal on a 128 GB SD card. Naturally, the description says it's for Amazon devices, but you do know that it can be used in any device. Like your Nintendo Switch. Even Deadmau5 has a page full of branded gear.
Amazon isn't the only neighborhood having a garage sale today. Newegg, Lowe's, Whole Foods (Amazon-owned), Best Buy, eBay and Gamestop put up their own shitty signs at the corner, enticing deal shoppers in with discounts on aging stock. Let's be honest, just like the guy looking for antique weapons that inevitably shows up at every garage sale, if you are shopping for deals at one site, you are going to be shopping for deals at all of them. But only Amazon offers this sweet bottle of digestive enzymes.
While stumbling across an actual finger unicorn at some trailer park car-park sale is less than likely, Amazon has that. Amazon has a bunch of crap that only Amazon could pull down from the attic to slap a sticker on and hope that its crap becomes your crap. Amazon is the mother, yelling at her kids to stop buying stuff from other people's garage sales, while trying to get an older couple to invest in this food processor that totally works but I can't find an extension cord to test it, sorry.
Amazon also has its loyal affiliate code-having audience pimping out Prime deals all day. It's better than posting a free ad in the local paper or on Craigslist. If you don't know about Prime Day, a glance at your social feeds over the next 24 hours will surely remind you. It's like when the entire neighborhood tells everyone at their workplace that the neighborhood is having a garage sale and you should totally stop by.
And you will totally stop by. Amazon, for all the weird shit that will be on sale today, will also trot out enough useful tech and home products to justify at least taking a look. Perhaps while you are there you'll buy an Amazon product. Perhaps you'll share something on social, gift some band-aids and peruse the piles of Dash buttons. At least they aren't piled on a dirty ironing board next to a dresser that looks like it has been underwater for three years.
Plan on snagging any sweet deals during the celebration? Let us know in the comments.
For more tech news and Prime Day deals, check out:
The Lectrofan and Lectrofan Kinder sound machines are a cool 20-30% off for Prime Day
This Prime Day Deal for Circle with Disney will let you monitor internet usage for under
Follow us on Flipboard, Google News, or Apple News