Best Buy trashes most of its CDs and Gen X grunge muffins die a little bit inside
Only to be used as coasters.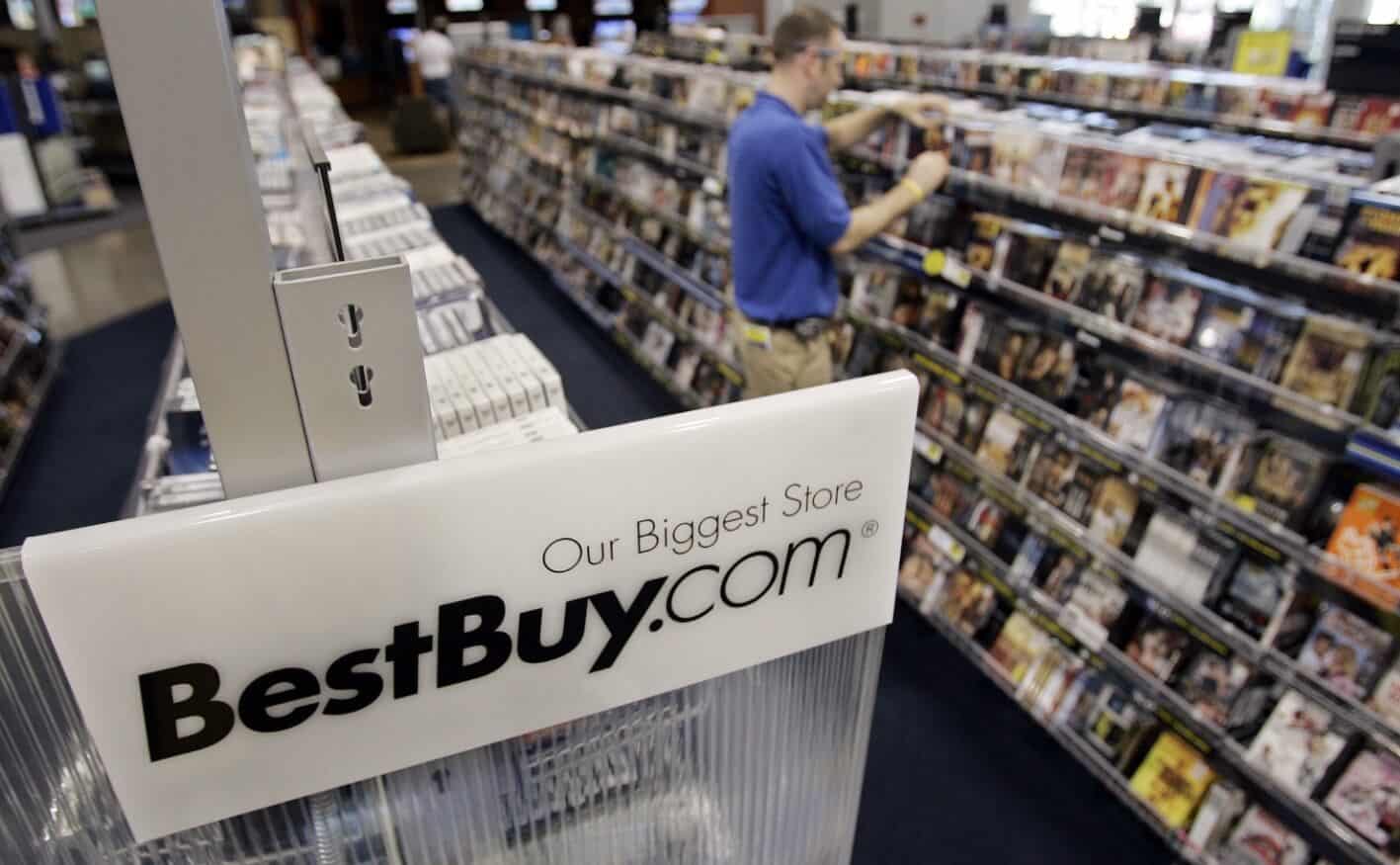 How many times have you been asked "what was your first CD?" While this question is akin to asking someone of a previous generation what their first album, first cassette tape or first 8-track was, the rampant narcissism of Generation X refuses to admit that any other media besides a fucking CD holds a nostalgic place in one's heart and head. Well, put a layer of dust on that question, as CDs are finally poised to join 8-tracks and Beta in the heap of obsolete media.
According to a report from Billboard in February, Best Buy will discontinue stocking and selling physical CDs. Well, as of this past Sunday, it was supposed to have finally happened. But it kind of didn't. While it would be nice to say that there are no more CDs on the shelves at Best Buy, it seems the retailer will still sell some select CDs, most likely from shitty pop artists that made a deal with the store. The rest of the CDs were tossed out into the dumpster, to be picked through by scraggly looking chums with unkempt hair and beat-up plaid flannel shirts tied around their waists, their Doc Martens scuffed up from years of trying to do a mad kickflip on some kids' skateboard.
For some reason, cassette tapes made a minor comeback last year, while vinyl has never really disappeared. In a few years, will we be saying the same thing about CDs? Or will this format truly curl up in the microwave and stay dead? Sure, future generations watching the classic damn-the-man film Empire Records might not understand the emotional impact of someone taking a lighter to a CD, but they'll have Spotify playlists to distract them.
Because we have streaming services. We have Mp3 files and USB drives. We have phones with the Zune built right in! We have Spotify and Podcasts and Amazon Music (even if it doesn't offer FLAC files for download, which is some bullshit). We have torrents and Bandcamp and Pandora and our imaginary friends have Tidal. We don't need CDs anymore. They don't hold the artistic value that vinyl does. They don't hold the romantic value that cassette tapes do (while you can make a mix CD, it's just not the same as a mixtape and you know it).
Best Buy finally phasing out CDs from its shelves will most likely be just the start of CDs disappearing from the shelves of major retailers. Target has filled its music section with pop culture toys and DVDs (which will also eventually die). Walmart keeps its CDs in a large bin in the middle of the aisle mixed with movie theater candy and is 90% Garth Brooks albums.
A CD, with its plastic case and inability to ever be played while jogging, holds about as much nostalgia as the first time you got Mono. It's a format that was unwieldy and terrible the moment digital music came into existence. People who still drive around with full CD holders attached to their sun visors also use lawn chairs at the dining room table and should not be trusted.
So here we are, still waiting for the day we finally rid ourselves of the menace of having to face down some mid-life-crisis-having middle-aged grunge rocker with a disgusting story about buying a bootleg "Use Your Illusion II" CD from some van dwelling skeezer outside a Smashing Pumpkins concert in 1995. The day will soon come where we will not have to entertain some idiot babbling about that time they put their little sisters' Madonna CD in the microwave and then set the kitchen on fire. No longer will we have to remember what it was like to try to shoplift a CD encased in a giant plastic security rectangle. Best Buy will soon learn that CDs are not the pop-culture chic items that vinyl records have grown into and trash every last CD in existence.
Tell us about the time you put your little sister's Madonna CD in the microwave. The comments section can be found below.
For more tech and business news, see:
Follow us on Flipboard, Google News, or Apple News