Hold the phone, a startup wants to launch a smartphone with nine lenses
This will be their second device after the 16-lens camera they brought out in 2016.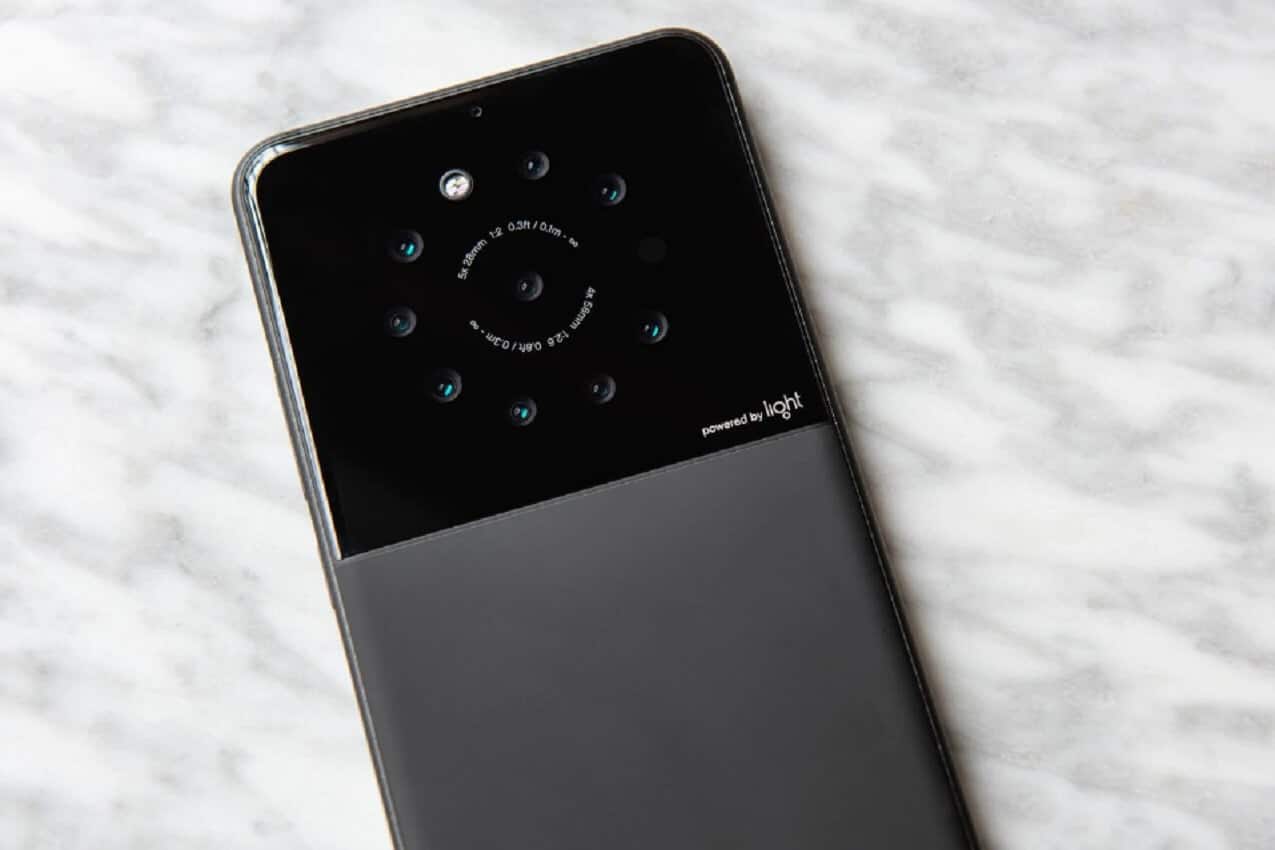 Smartphones are upping the camera lens count across the board, with new companies like Oppo adding three camera modules and even old stalwarts like BlackBerry adding two to the back of their handsets. Now a small startup called Light wants to introduce a cameraphone with between five and nine lenses — yes, you read that correctly — nine lenses, on the back of the handset.
The Washington Post reports that the startup plans to unveil their first smartphone later this year, which will be capable of capturing 64-megapixel images, have improved low-light performance, and feature "sophisticated depth effects."
Unlike most current smartphones that have the camera modules all in a line, either horizontally or vertically, Light plans to have a circular camera array on the back:
While we don't have much more information to go on than that, the L16 camera gives us an insight into how the Light smartphone would work. The L16 uses an advanced algorithm to stitch together the information from the 16 sensors scattered across its back. That resulting image could theoretically rival a photo captured on a high-end DSLR camera, so you can see the draw for putting the same technology into a smartphone.
I'm a hobbyist photographer, and I'd love to not have to carry multiple devices around to get the same results. The technology that Light has created is innovative in a way that hasn't touched the photography world for a long time, and I'm excited to see what they're coming out with.
Light plans to announce its smartphone later this year, according to the Post. Light's L16 camera goes for $1,950, so expect a fairly hefty price tag for their smartphone. We've reached out to Light for more information, so we'll update you on this story at that time.
What do you think about a smartphone with nine lenses? Let us know in the comments.
For more smartphone news, see: