The race for 5G: What it means for consumers
5G might be a lot closer than you think. Most experts expect 5G to surface sometime in 2020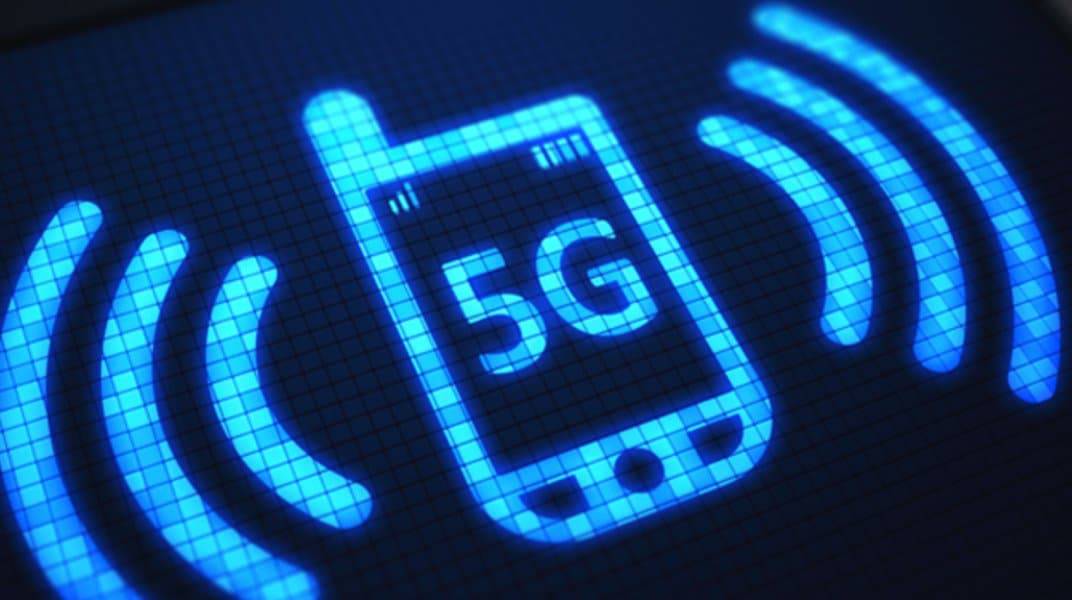 In a world where mobile devices outnumber people, it's easy to forget that we once lived without smartphones 20 years ago. From 1G to 4G, each generation of mobile networks has brought higher speeds and new uses, which have all had a huge impact on our personal and professional lives.
Today, the industry is buzzing about the arrival of "5G" which is expected between this now and 2020. With speeds up to 10 gigabytes per second and ultra-low latency around one millisecond (50 times faster than 4G), this next generation of networks will take these capabilities to the next level, which could include smart cities, driverless cars, and improved healthcare.
That being said, it's no surprise that, just like the Olympic Games, a technological worldwide race is on to the be first and set the standard. The challenges ahead, however, are manifold, and mostly revolve around the harmonization of the radio spectrum, antenna design, and measurement.
The Race Is Heating Up
Meet Therabody's All-New TheraFace Mask
TheraFace Mask is a breakthrough FDA-cleared LED skincare mask with added tension-relieving vibration therapy. Clinically proven results include firmer, smoother, healthier-looking skin with a visible reduction in fine lines, wrinkles, and uneven tone in as little as 8 weeks
What's the big deal? Why should we even we care about this race, and why isn't our lead on 4G good enough?
According to the University of Alabama, the number of people who own cell phones continues to grow. This means that our mobile economy is growing – and fast. We are moving from networks designed for analog voice to networks designed for high-speed digital data. Consider the videos we're already watching online, plus upcoming services like those just announced by HBO and CBS. Add these emerging possibilities for viewing ultra-high definition videos on tablets and televisions. Then consider that the Internet of Things (IoT) features billions of machines with sensors relying on a steady stream of data delivered wirelessly. If you good closely, you can see the demands on our airwaves are growing at an astonishing pace.
In order to meet these demands, we need to think differently about spectrum – the airwaves around us responsible for carrying this data load.
Today, the bulk of our 4G wireless networks are built using spectrum frequencies from 600 megahertz to 3GHz. This is the sweet spot for current mobile communications.
But 5G future could look different – very different. Instead of sticking to this limited range, we can start to look ahead. At these ranges, we can aggregate airwaves in ways that normally aren't possible with our traditional 4G frequencies. This will allow data-intensive applications to ride on channels of magnitude much larger than they do today – much like a four-lane highway expanding to 100 lanes or more.
Although these super-high signals can carry a significant amount of data, they don't go far. However, we can turn this restriction into a strength by finding a way combine big bands of these high frequencies with small-sized antennas packed close together. This can create powerful networks at much lower cost. Moreover, it can also mean wireless services can reach further into buildings at faster speeds than ever before. This is especially useful in cities where population density makes delivering meaningful mobile speeds a special feature.
In order for this happen, however, cell phone carriers have to get going. The good news is that the FCC has made its first inquiry into high-band frequencies. This is vital because it starts a technical conversation among wireless stakeholders.
5G is Almost Here
5G might be a lot closer than you think. Most experts expect 5G to surface sometime in 2020, but it turns out popular cell phone carriers can't wait that long, and they're aiming to get 5G going within the next year. This is why companies like Apple are designing new iPhones with the latest iOS to make the transition from 4G to 5G easier for users.
What Does This Mean for Consumers?
The answer is quite simple. It could be a really big leap forward. Think of companies like Lyft and Uber, for instance: they have risen only because this sort of technology has enabled them. What does this mean for operating machinery remotely? Well, we won't have to wait much longer to find out the answer.
In the end, it's not possible to know which country or which company will win 5G race; but what is sure is that the win will depend on not only the speed of innovation but also the speed at which testing capabilities for those devices will follow.
Thanks for the read! Did I miss anything vital? What are some other key factors consumers should know about 5G? Feel free to leave a comment below.
Follow us on Flipboard, Google News, or Apple News