RAD is a post-apocalyptic dungeon crawler with unique visuals
I mean, it was kind of rad.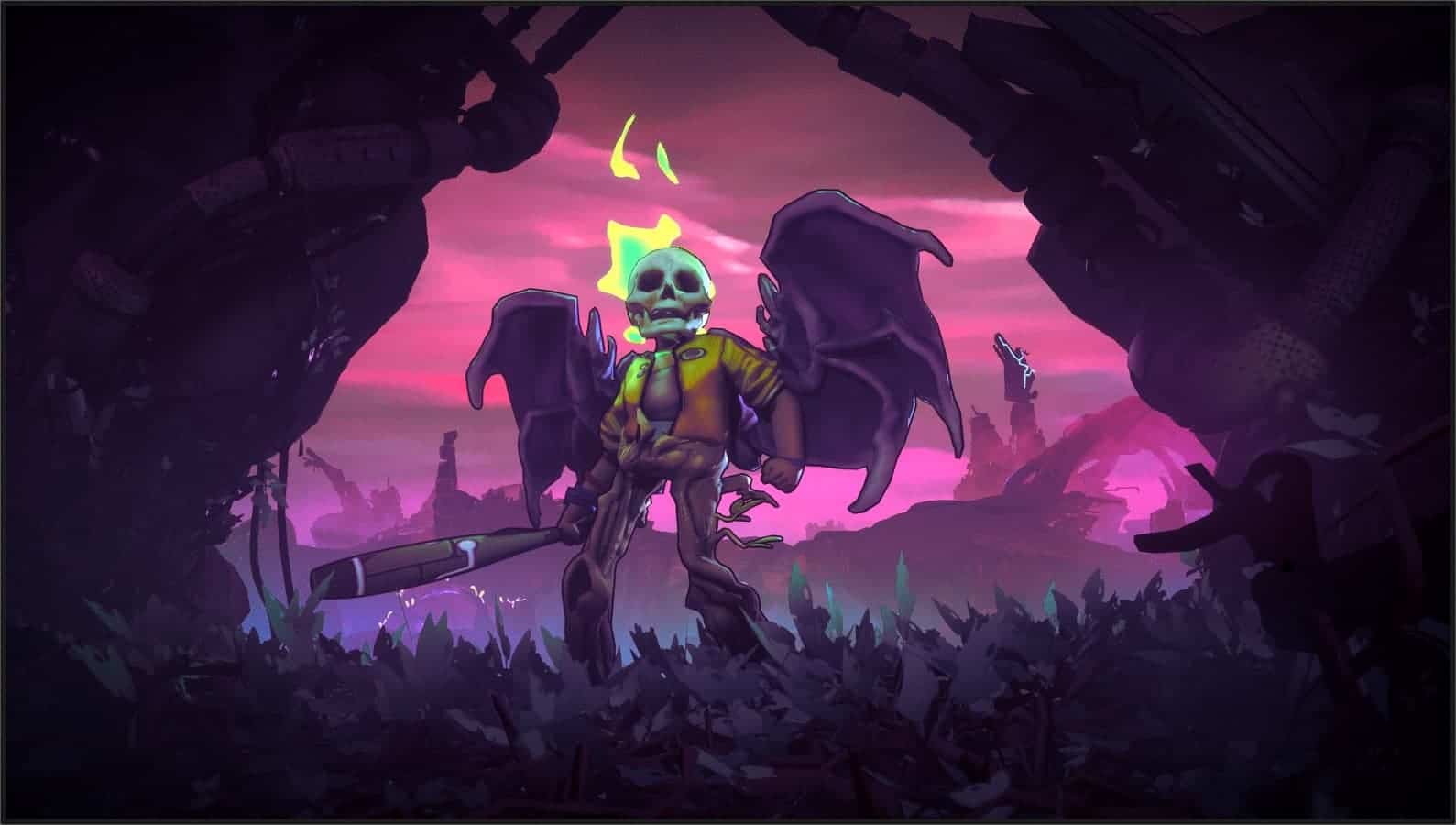 While there are plenty of big games to gawk at during PAX East 2019, scattered around the showroom floor are seemingly endless offerings of smaller, indie type games.
One such game that immediately caught my eye as I was perusing the floor was a game from the studio Double Fine, called RAD. The interesting art style and use of colors instantly jumped out and I knew I had to get my hands on it.
RAD is a rogue-like game set in a post-post-apocalyptic world
Yes, you read that right. The game takes place after not one, but two apocalypses. Everything seems like it is poisonous and you'll battle an assorted group of monsters as you look for ways to heal the world and bring life back into the wastelands.
RAD features an almost top-down view and, from my time with the title, features some pretty straightforward gameplay when it comes to action.
There are some interesting aspects, however, like mutations which give your character an additional attack. A few that I ran across while playing included a poison trail that you could use to damage enemies and a cobra head that allowed you to damage enemies from greater distances.
Areas are randomly generated and you will spend time above ground killing baddies and visiting shops, as well as going underground to explore dungeon-like areas.
Overall, the visuals and mutators seem interesting, but it's hard to really gauge the game's appeal without more time with it. We'll make sure to continue to cover the game once it gets closer to release (summer 2019). It will be available for PlayStation 4, Xbox One, Nintendo Switch, and PC.
What do you think? Look like something you'd enjoy? Let us know down below in the comments or carry the discussion over to our Twitter or Facebook.
Editors' Recommendations:
Follow us on Flipboard, Google News, or Apple News