Hands-on: Dusk for the Nintendo Switch – PAX East 2019
A retro shooter on the Nintendo Switch? Sign me up.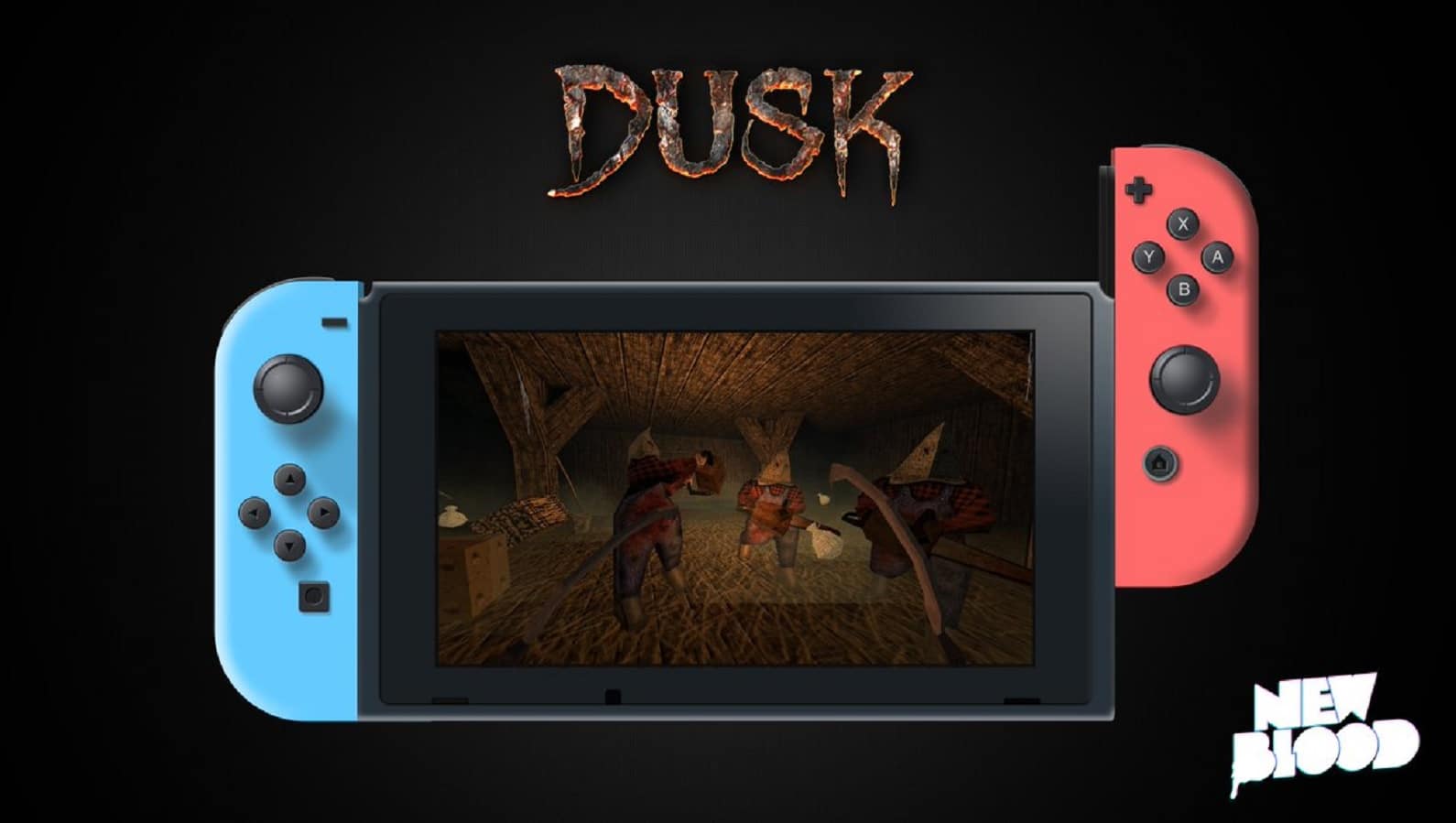 Dusk left Early Access on Steam in December 2018 and this year at PAX East 2019 I had the chance to play the old-school shooter on Nintendo Switch.
Still in development, made obvious by some of the prompts that asked for the player to press certain mouse buttons, it was still a blast to play with the Pro controller and something I could see doing very well on the Switch. Everything ran smoothly and it doesn't look as if graphics had to be lowered to work on the portable console.
Fingers crossed that everything will feel and play the same in handheld mode, as well.
Due, in part, to the old-school feel, targeting with the Pro controller felt pretty brutal at times.
That being said, there are plenty of guns and ammo that make obliterating enemies a blast, and it doesn't take long to get used to the unique challenges brought forward by the use of joysticks.
Gameplay is smooth, there's a dedicated button to twirl your gun around (much needed and very appreciated as I went for ridiculous trick shots), and enemy design is both fun and creative.
There seems to be a huge variety of weapons at your disposal and all of them feel unique and offer different solutions to the various problems (enemies) you come across during your time with the game.
Overall, I had a great time playing Dusk on the Nintendo Switch and I look forward to its full release (no release date has been given at this time). If you're not familiar with the title, make sure to check out the PC launch trailer below.
What do you think? Interested in playing Dusk on the Nintendo Switch? Let us know down below in the comments or carry the discussion over to our Twitter or Facebook.
Editors' Recommendations:
Follow us on Flipboard, Google News, or Apple News