Telefrag VR is a fast-paced shooter that is reminiscent of old-school arena shooters
An old-schooler shooter with a VR twist.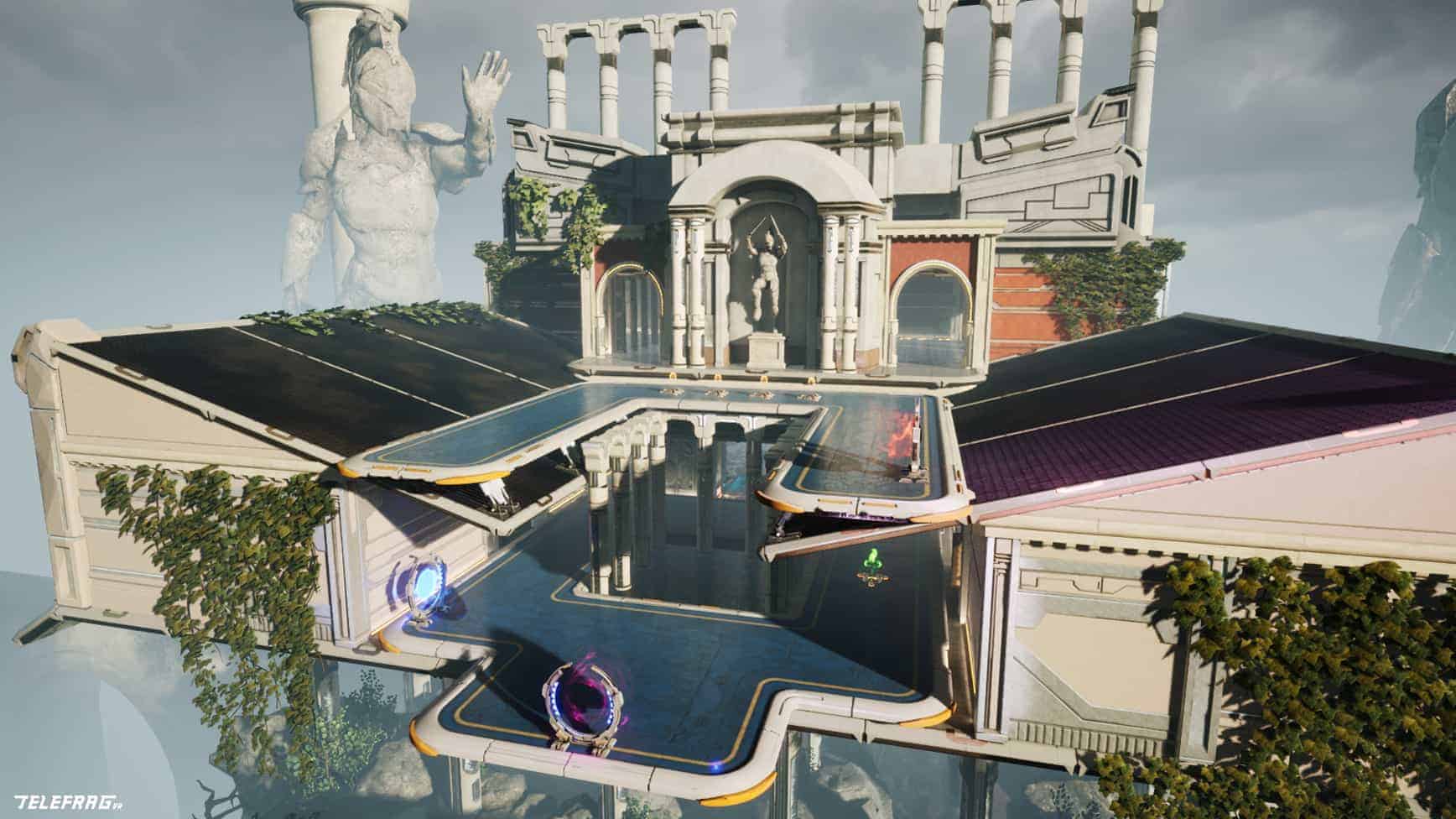 Ok, I have to admit something. VR isn't really for me. I enjoyed Elite: Dangerous while using an Oculus, but Elite: Dangerous is a slow-paced space game, Telefrag VR is not that.
Running late to my PAX East meeting with Anshar Studios, the team behind Telefrag VR, I honestly didn't know what to expect. I didn't do my homework prior and the only thing I was sure about was that it was in VR. Would I be the guy to get too into it and fall over?
Luckily that didn't happen, but after a couple of rounds with the game, I can definitely see the potential for VR fans.
Designer Damian Wyspianski tells me the game was inspired by old-school shooters like Quake and Unreal Tournament, and I can definitely see the inspiration.
Matches take place on expansive maps that will challenge your sense of direction and verticality as you teleport (both with portals and a gun) from platform to platform, using phasers and tracking rockets to dispatch your enemies.
I didn't have a ton of time to spend with the shooter, but controls felt solid. Having little experience with VR shooters meant me dying quite a bit at first, but eventually it became easier and teleporting around felt natural and made for an interesting shooting experience.
Telefrag VR is currently in beta and will be releasing later in 2019. It will be available for PSVR and PC with support for Oculus Rift and HTC Vive.
What do you think? Does Telefrag VR seem interesting? Let us know down below in the comments or carry the discussion over to our Twitter or Facebook.
Editors' Recommendations:
Follow us on Flipboard, Google News, or Apple News