Apparently, the Razer Toaster is real and being brought to market
I hope it can brand the Razer logo onto Poptarts.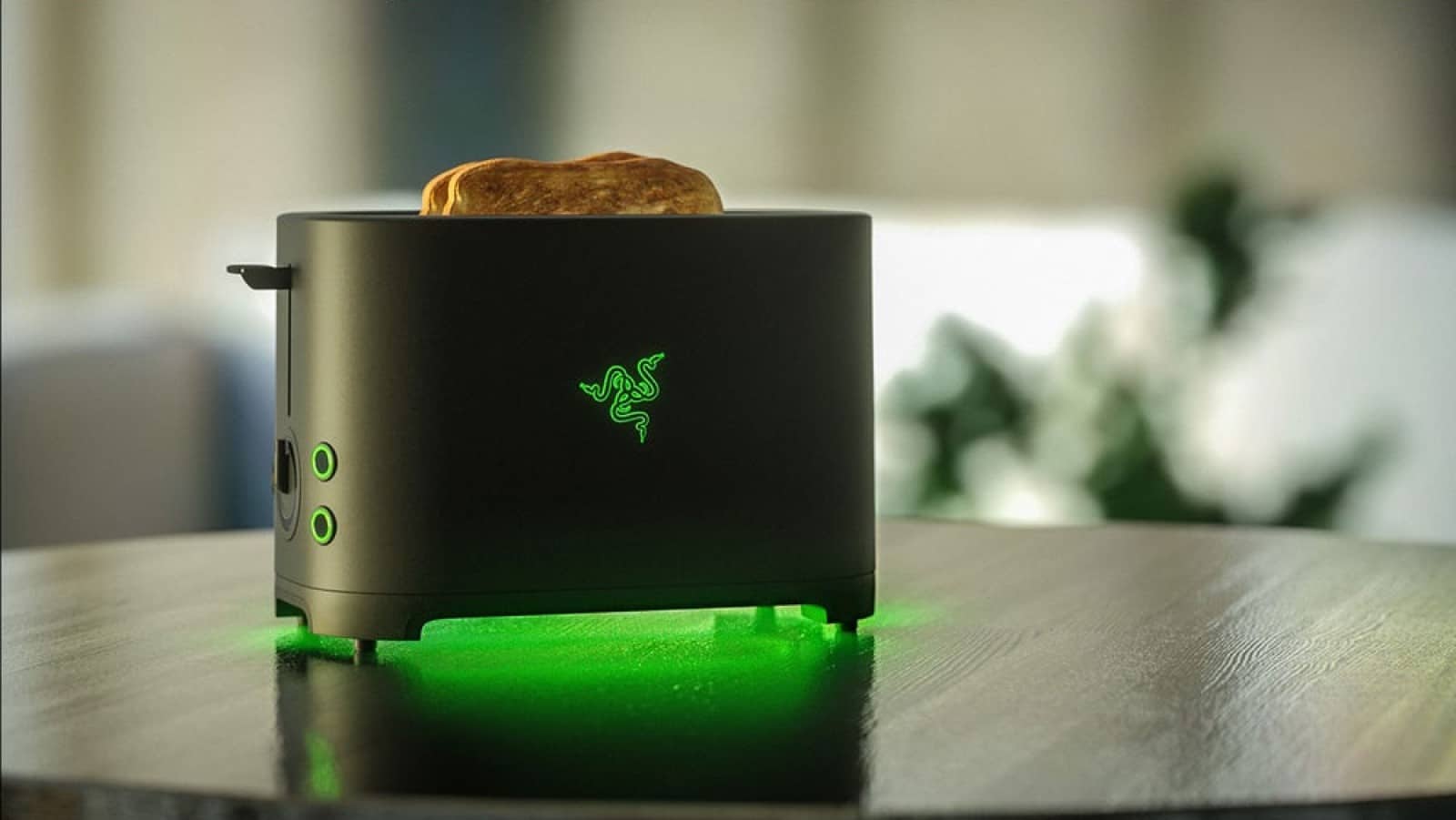 April Fools' was over a month ago, and we wouldn't do anything as silly as put up a prank on any other day. The Razer Toaster, one of the longest-running gags in product request history, is finally going into production.
Started as a joke by Razer fans in 2013, posts containing "give us the Razer Toaster" peppered social media. Later that year, a Facebook fan page was set up, and CEO Min-Liang Tan issued a challenge – if the page got 1 million likes, the toaster would make it into production. The deal got even more interesting as someone, likely Tan himself, used the Razer social channels to add that anyone getting a tattoo of the Razer Toaster would count for 100,000 likes.
I mean, that was probably a safe bet at the time, right?
What self-respecting gamer would tattoo a toaster on themselves? Well, whoever laid down the gauntlet, they inspired the Razer faithful. Only two and a half years after the challenge, the "Give us the Razer Toaster" fan page has blown past the 1 million like goal.
While the fan page only has 45,631 likes, an even dozen fans got themselves tattooed as challenged. A dozen. You can see the tattoos on the fan page, some of which have some, err, interesting locations. I can only hope their toasters live in their kitchens and not anywhere else in the house.
The Razer Toaster even turned into the company's April's Fool prank for 2016, under the moniker of Project Breadwinner. I can't see some of the features making it to the production version, such as the "PopUp Projectile Delivery System" which promises to launch the freshly scorched toast to a "pre-programmed spot within 75 feet."
Now Min is going to make good on his promise, with the toaster being put into full development. He does caution that it's likely for his engineers and designers to take a couple of years to perfect the vision, so you'll have to use your boring, non-Chroma toaster for now. At least you can dream about being able to burn the Razer logo onto your daily bread.
What do you think? Glad to see Razer following through? Let us know down below in the comments or carry the discussion over to our Twitter or Facebook.
Editors' Recommendations:
Follow us on Flipboard, Google News, or Apple News