Code in Red Dead Redemption 2's companion app could point to a PC release
Oculus also makes an appearance in the code.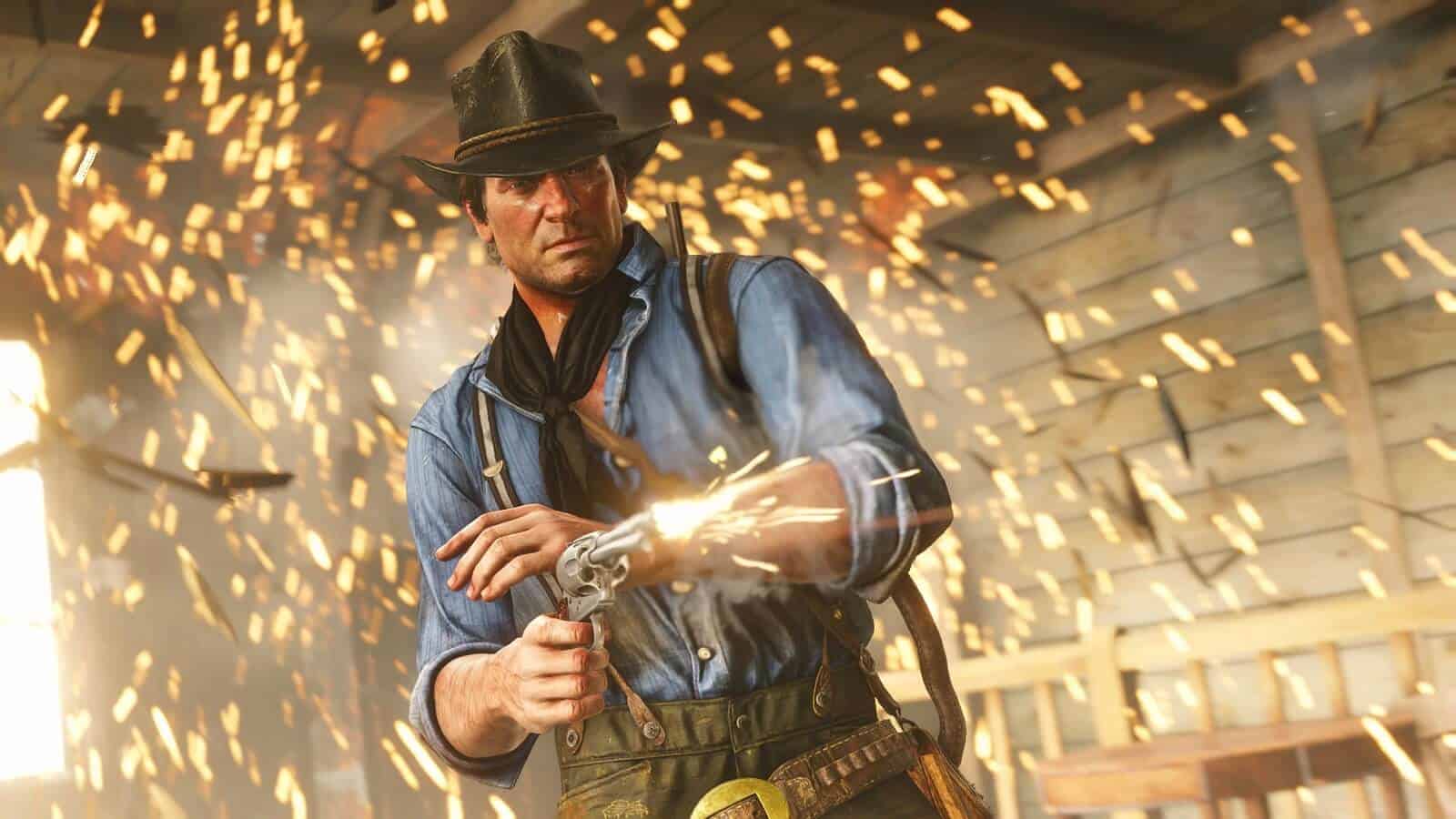 While most everyone is busy riding horses, robbing trains right, and, you know, playing Rockstar's Red Dead Redemption 2, a group of coders and programmers are busy breaking down the code in the game's companion app to see if any interesting information resides there.
And, as it turns out, it just might. According to some users over at the GTAForums, certain pieces of coding in the companion app seems to point to potential PC aspects of the game. There is also a reference to the Oculus, which could point at potential VR applications.
It's not the most detailed information, especially to someone that doesn't have coding experience (like me), but it is interesting to hints of a potential PC release.
The code:
While the post goes over quite a bit of different code, we'll be sticking to one piece today:
PARAM_FrameLimit – A framelimiter
PARAM_DX11Use8BitTargets – Probably due to Xbox One
PARAM_HDStreamingInFlight – Present in GTA V (PC)
PARAM_Oculus – Maybe it's there because of LA Noire VR, maybe the PC Version will feature Oculus Rift and general VR support.
PARAM_cityDensity – I don't know, maybe it's in V but with another name
PARAM_companionAutoConnectIpDurango
PARAM_companionAutoConnectIpOrbis
PARAM_companionAutoConnectIpPC – I think this confirms it.
Besides the obvious "AutoConnectIpPC" example, the PARAM_FRameLimit also proves interesting, as this sounds like something you see with PC games, definitely not console.
It is also possible that Rockstar is working on a PC version of the companion app, but when looking at the code above as a whole, that seems a bit less likely.
PC release confirmed?
While it is easy to say this information definitely points to a PC release, right now we have no official word on it. Red Dead Redemption didn't come to PC, but that isn't where we should be looking. Grand Theft Auto V eventually did make its way to PC, but it took a couple years after release for that to happen.
If there is a PC version coming to Red Dead Redemption 2, I doubt we would have to wait an additional two years for it, but at the moment, it's tough to say.
Personally, my being the cynical person I am, I think the game will release on PC after console hype has died down. Then, those of us that prefer gaming on PC will be tempted to purchase the game again. Nothing like getting one person to buy a game twice, amirite?
---
Editor's Note: We've reached out to Rockstar for comment and will update the post accordingly.
---
What do you think? Are you enjoying Red Dead Redemption 2? Let us know in the comments.
Editors' Recommendations:
Follow us on Flipboard, Google News, or Apple News