Remo Software makes hard drive and SDcard data recovery easy
Because you've got to have those priceless photos of lil' Timmy.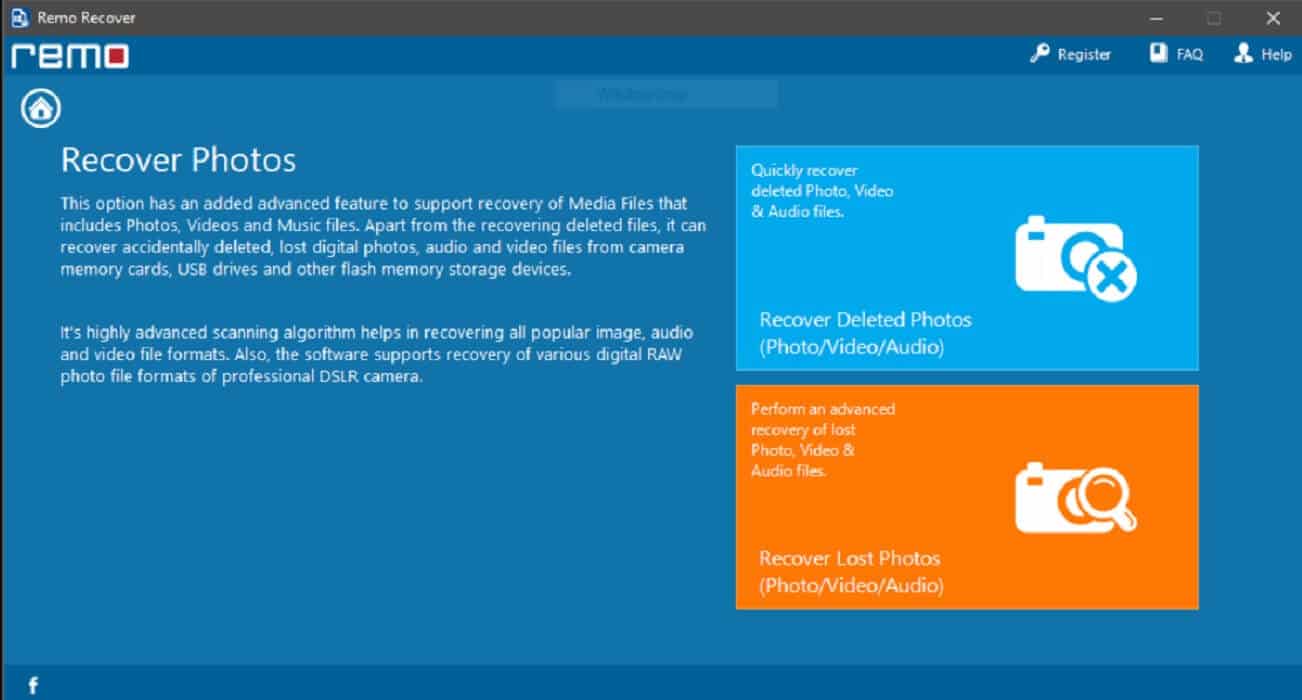 We've all gone to get family photos off our SDcard only to find that those priceless holiday snaps are gone due to a corrupted storage device. If you've never experienced this, you're a lucky one. For the rest of us, software packages such as these two from Remo Software are a godsend.
Whether it's a corrupt SDcard or accidentally deleted folders from your computer's main hard drive, their software should be able to recover it. As always, it's not a guarantee of full recovery but chances are good that you'll get most of your data back. Just remember not to save or do anything to the corrupted SDcard or the drive that the deleted folders was on, for best results.
The interface you're greeted with from Remo on opening the program is functional but slightly little gaudy. Choose your type of recovery (Recover files, Recover drives or Recover photos), and you're given a list of sub-options again depending on what you're looking to recover. "Recover deleted files" is a quick scan while "Recover lost files" is a deeper scan. Choose the latter if you have deleted files or formatted partitions.
The next screen has a host of file type options, or you can select "Skip" to default to all file types if you don't really remember what you're looking for. Remember to check the Recycle Bin if you're looking for deleted files as Windows will have added associations here. The program runs for a while and gives you a folder tree with the files it has found for recovery. Select these and the program gives you options for where to save the recovered data. Please don't select the same drive as the one you're recovering from.
Both programs are $49.97 for the Media Edition, or an extra $30 gets you the Pro version which adds options for "Recover All Data / Partitions," as well as new file types for recovery using Raw Signature Search and Premium Tech Support. If you're looking how to recover SD card data while getting the best Photo recovery software, Remo is your best bet.
What do you use for data recovery? Let us know below.
For tech news, make sure to check out:
Follow us on Flipboard, Google News, or Apple News