Review: ALLAS True Wireless earbuds from TRNDlabs
The ALLAS are solid everyday earbuds but don't wear them to the gym.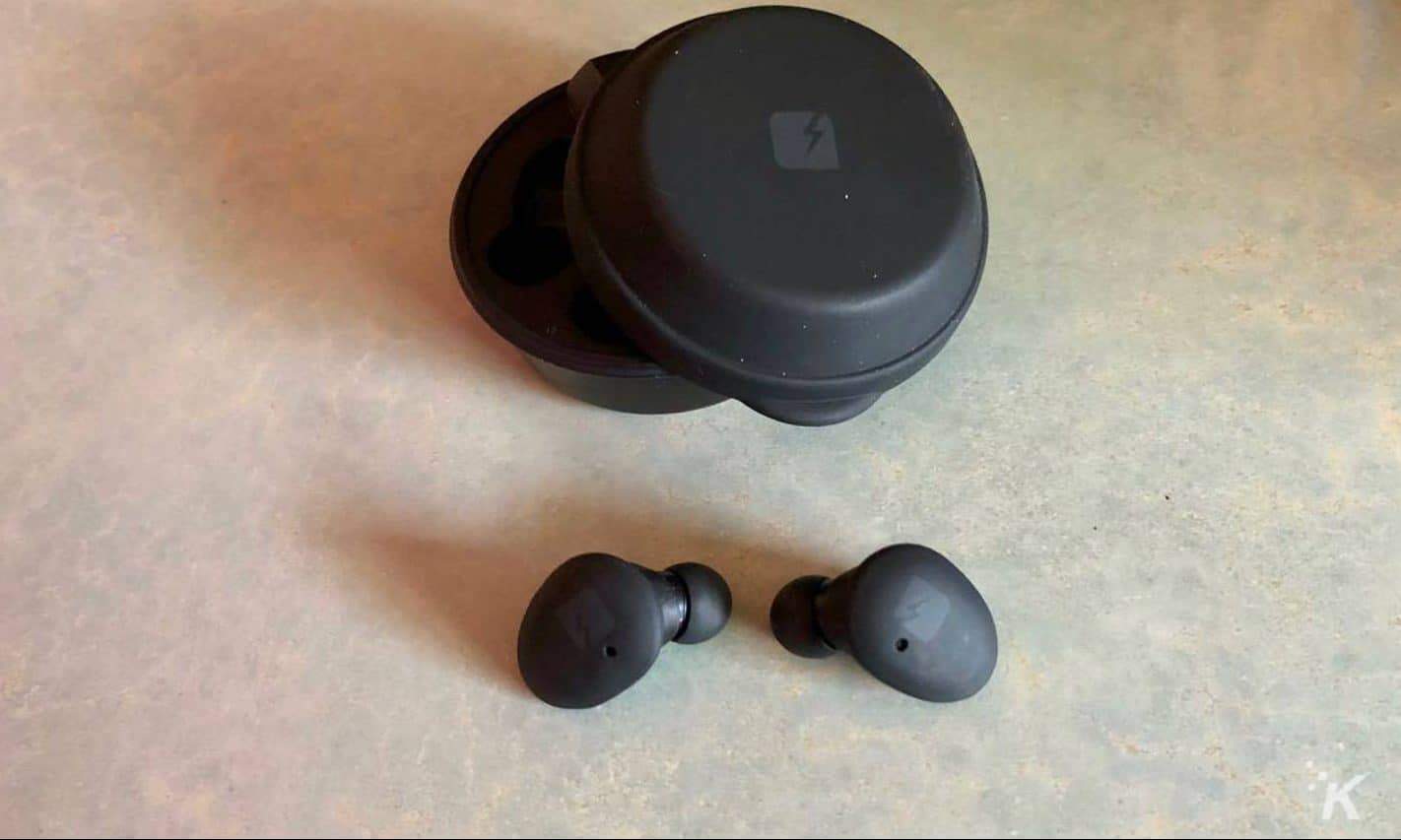 About six months ago, the guys over at TRNDlabs sent a drone over for us to check out called the FADER. While this is still one of my favorite drones I've ever had the pleasure to play with, I noticed that TRNDlabs dabbles in the headphone space, so I thought I'd send over a request to check out their newest wireless earbuds dubbed the ALLAS.
TRNDlabs advertises the ALLAS to be the first commercially available true wireless earbuds with Bluetooth 5.0 technology, and while I don't care enough to fact check that claim, I'd say it's clear they were one of the earliest to dabble with this technology based on some of the product response I've had with the ALLAS earbuds. We'll talk more about that later in this review.
For starters, the ALLAS is, to date, my favorite looking pair of Bluetooth earbuds that I've reviewed. ALLAS fit in your ears and lay almost completely flat, covering the inner part of your ear and they have a small ledge design at the top which hooks under the inner ear cartilage that helps keep the earbuds in place. I find this design to be terrific in thought, as I absolutely never miss an opportunity to make fun of the Apple AirPods for their goofy look. However, I can't say that the design works better than the add-on plastic wingtips you'll find with other wireless earbuds.
When I first put the ALLAS on (in?), they feel great in my ears and sit exactly where they're supposed to. After about 20 minutes, they start to become a little uncomfortable and the earbud itself starts to hurt my inner ear, while the lip sort of digs into my cartilage and makes the top part of my ear a little sore as well. This isn't the fault of the ALLAS, as I document in almost every earbud review I write that I struggle to find true comfort when wearing earbuds for extended periods of time, but it's always worth mentioning that a smidge more cushioning might help with the cartilage pressure.
Wearing the ALLAS while doing anything physical is, unfortunately, an exercise in futility. While sweating, I couldn't keep the ALLAS in my ears at all. They were continually shaking loose and falling out. I felt like the small edge that grabs your ear simply slides off when it's wet which makes the ALLAS next to impossible to use while doing anything active. I tried multiple sizes that came provided with the earbuds but to no avail.
That's not to say the ALLAS are all bad. They pack a lot of punch for fairly low profile earbuds. Highs and mids are pretty consistent, while bass is deep and booming, though maybe a little too closely trying to emulate the style of Beats by Dre headphones. Everything sounded good and the volume was definitely loud enough to be able to drown out any outside noise which made the ALLAS ideal while trying to sit at my desk and drown everything out around me and get lost in my music.
As a pair of casual use wireless earbuds, the ALLAS were solid though I did have some product response issues. Sometimes they'd lose connection with my phone for a few seconds for no apparent reason, and other times I'd pull one earbud barely out of my ear and I would have to restart both completely to restore stereo sound (something I mentioned previously with the Jabra Elite 65t that also use Bluetooth 5.0) which was fairly obnoxious when I had to take a break and talk to someone who needed to ask me a question.
Overall, the ALLAS are solid but not my favorite earbuds for performance. They are, however, my favorite for their aesthetics and if only that design was slightly improved upon while tightening up the connection issues, ALLAS would likely sit at the top of my list. The battery life was good, and I really like the case they come in which also kind of looks like the lid of a cup of coffee.
The ALLAS wireless earbuds are available directly from TRNDlabs for $99, and were provided to us for review by TRNDlabs.
For more reviews, check out: