Review: Antec High Current Gamer 850
A quality PSU for a quality price.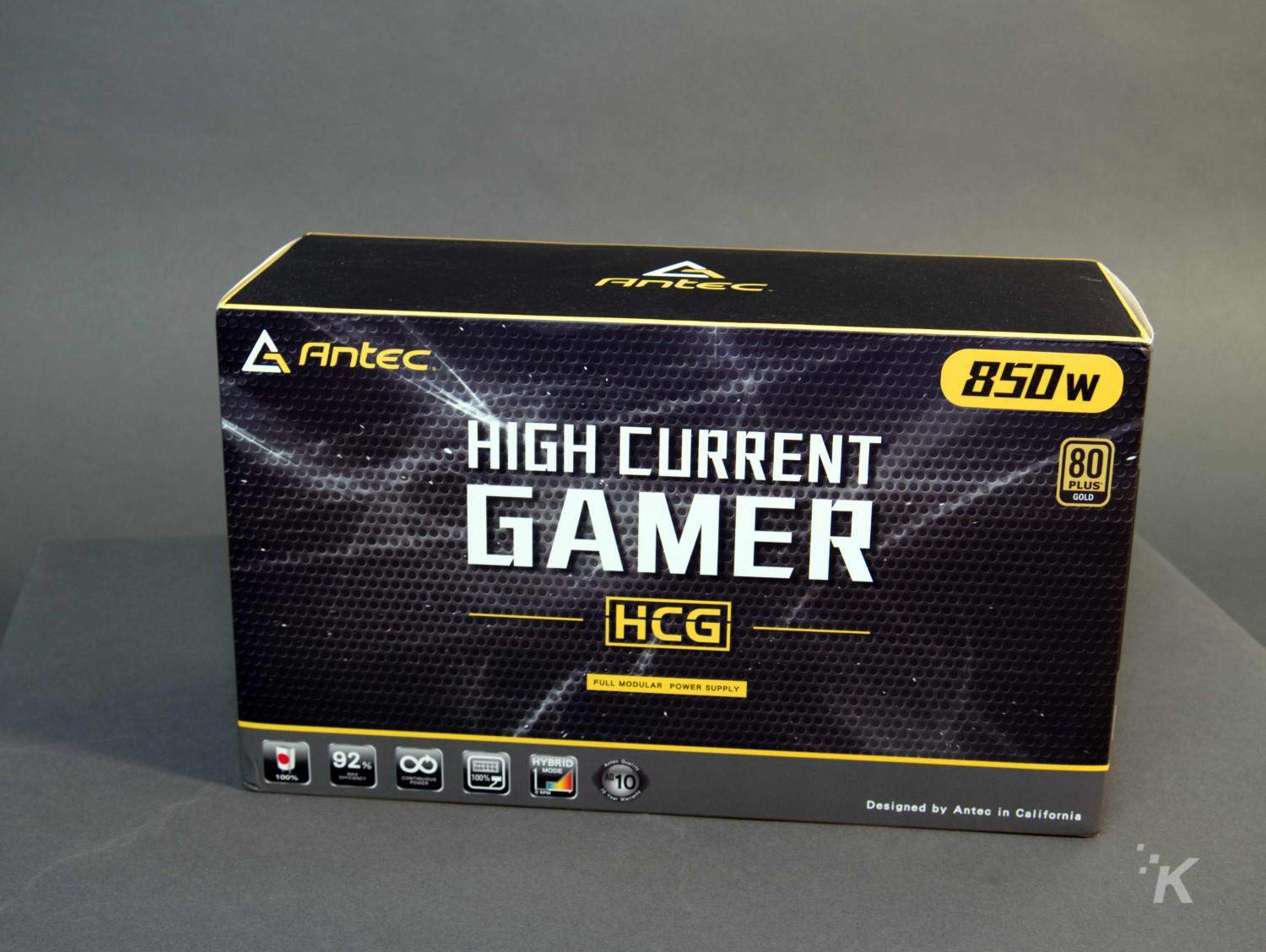 The Good
Good Price
Fully modular
Quality construction
100% Japanese capacitors
The Bad
Not recommended for builds with multiple graphics cards
One of the often overlooked parts of any PC build is the PSU. OEMs and builders tend to get 'just enough' without any real thought to the details. After all, wattage is wattage, right? Not so, and if you want your new battle station humming along nicely, you really should pay more attention to the PSU. Lower efficiency ratings such as Bronze or anything that isn't 80plus rated is more suited to office machines that won't be getting a graphical workout.
Ideally, for optimal efficiency and power delivery to your rig you want a Gold 80plus or better PSU, like this High Current Gamer 850 from Antec. The efficiency rating is only one part of the equation, however. You also want to look for premium Japanese capacitors (these have superior longevity) and active Power Factor Correction on the unit.
[envira-gallery id="65119″]
Both of these are present on this Antec HCG 850 to provide smooth power under idle or heavy loads. As we've been seeing on more units, there's also an extra capacitor on the ends of all the 12V cables (24-pin, CPU, PCIE) that store power to minimize ripple or brownouts from sudden demand spikes.
The Antec HCG 850 is smaller than most 850W units I've used, coming in at 140mm x 150mm x 86mm, just larger than the fluid-bearing 120mm fan that it uses for cooling. This fan also has a hybrid 0-dBm mode where it won't run until the PSU gets to a certain temperature. It has a fully modular design, so you only need to plug in the cables you need, which help with your cable management.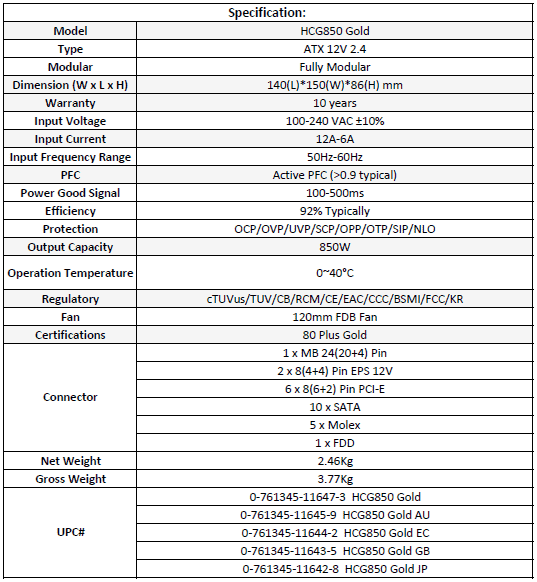 It comes with a 24-pin cable, two 4+4 EPS CPU cables, three dual-connector 6+2 PCIe cables, 10 SATA connectors (5 on each cable), and five Molex connectors split between two cables. There's also a molex>floppy connector if you need it, although most computers won't have one anymore. It also comes with a 10-year warranty, so Antec's prepared to stand behind their product.
I don't have the hugely expensive equipment to do a deep test on the power characteristics, but I did hook the HCG 850 up to the PSU tester I use when I make custom cables. All the 12V rails showed 11.8V, which is 1.67% away from spec but well within the 5% variance that the ATX specifications allow.
My reader has a minor display glitch on the -12v where it doesn't display the first digit. The 5V supply is only 0.1V low, which is 2% and the 3.3V supply is 3% away from spec. None of this will affect your computer in use, and a variance is common on even the most expensive PSU units.
All-in-all, for the current price of $118.98 on Amazon, this is a well-priced, well-specced PSU with all the cables that are needed for the majority of builds. I'd like to see a fourth PCIe cable/plug added, I know most people don't run multiple graphics cards or ones that need two 8-pin cables but it would be nice to have. I just don't feel comfortable using one cable for two plugs on a 300W GPU.
For most people's needs, however, the HCG 850W will fit their needs and at a price that's lower than other similarly-specced units. For that reason, I definitely can recommend this PSU.
The Good
Good Price
Fully modular
Quality construction
100% Japanese capacitors
The Bad
Not recommended for builds with multiple graphics cards
Follow us on Flipboard, Google News, or Apple News