Review: Evoluent Vertical Mouse
This vertical mouse lets you move around more naturally without forearm and wrist strain.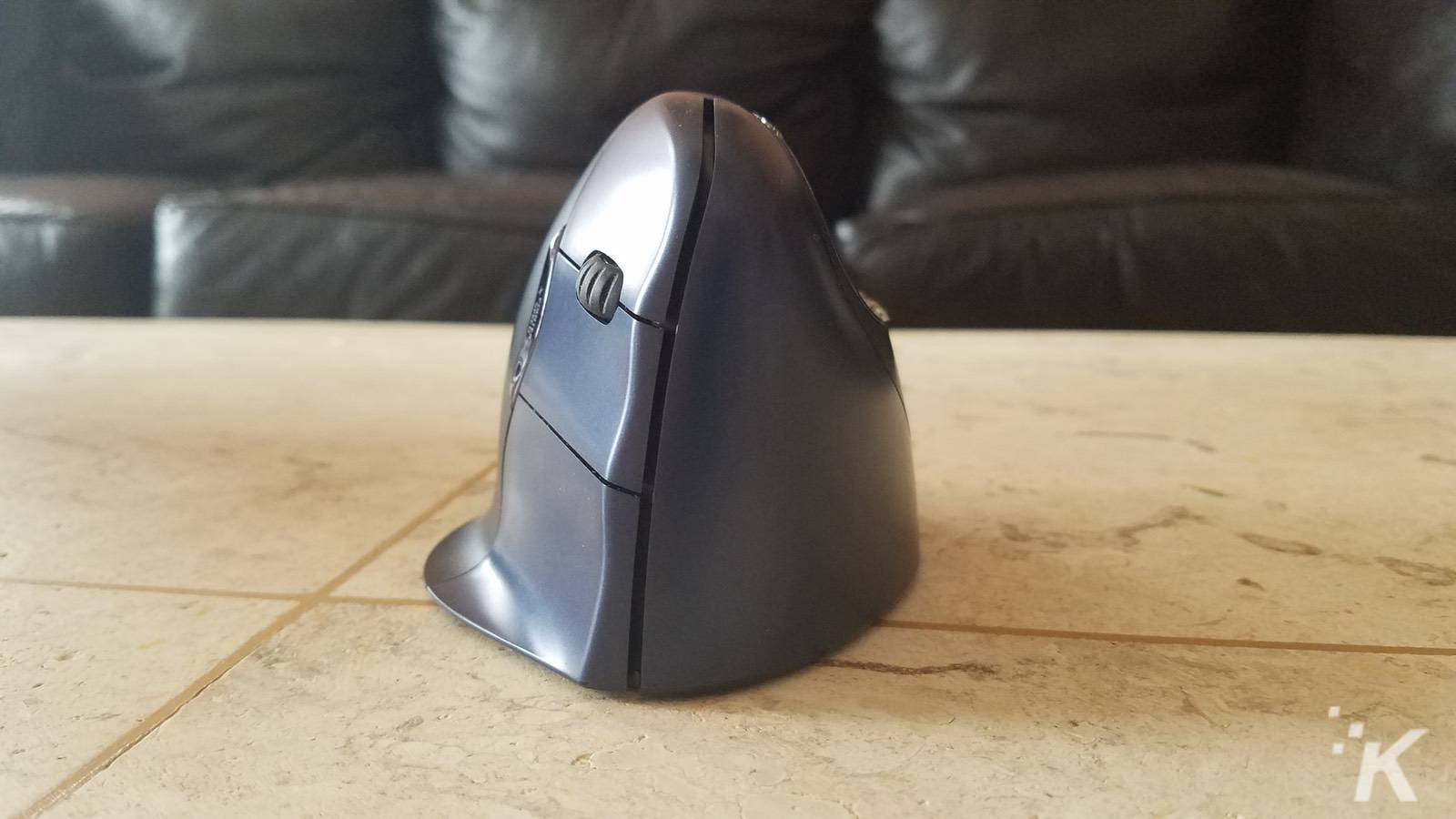 The Good
One of the most comfortable ergonomic mice I have ever used
Customizable buttons
Rubberized grips
The Bad
A bit pricey
Too bulky for travel
Plastic and rubber collect hand dirt
User interface is a bit too basic
Economic mice have been around for quite some time now, and I was a user for several years after college. The design may be off-putting and confusing for introductory users, but the health benefits are worth it. In Evoluent's vertical mouse, there are additional buttons for browsing the internet along with a beautiful design and feel. If you have been looking into different mouse options, then Evoluent's vertical mouse might be on top of your consideration list.
Evoluent's vertical mouse mirrors your natural hand and arm movement. Drop your hand down to your side or hold your hand out for a handshake. Do you see the natural position your hand makes? That is what the vertical mouse is based on. Instead of twisting your arm to comfortably rest on your mouse, the vertical mouse allows your arm and hand to rest naturally without strain.
The mouse is made out of plastic along with a soft rubber material along the back and sides for easier gripping and moving. Behind the scroll wheel is an automatic dpi switch, which allows you to increase or decrease your mouse speed. There are four speeds varying from extra low to high.
Evoluent's vertical mouse is wired and runs off of USB. The mouse will usually stay on your desk, but it is bulky which makes traveling with it annoying. The mouse comes in two sizes, small and regular. The small mouse would work better for smaller handed users. The vertical mouse also comes in a right and left-handed option too, so no need to adjust.
If you want to customize your mouse options further, there is software you can download off of Evoluent's site. The software allows you to customize your mouse, even though the options are pretty basic. With the user interface, you can adjust the pointer speed that we talked about before, button assignments, scroll wheel speed, and other smaller features.
The vertical mouse does take some time to get used to with adjustments and comfort. However, the health benefits and support are worth it. With tons of options available on the internet, it's difficult to pick the perfect mouse for you. Even though this vertical mouse is on the pricey side, the Evoluent vertical mouse is one of the most comfortable ergonomic mice I have ever used.
A sample unit was provided to KnowTechie for the purpose of this review.
The Good
One of the most comfortable ergonomic mice I have ever used
Customizable buttons
Rubberized grips
The Bad
A bit pricey
Too bulky for travel
Plastic and rubber collect hand dirt
User interface is a bit too basic
Follow us on Flipboard, Google News, or Apple News