Review: Roccat Horde AIMO Membranical RGB gaming keyboard
Dial in a win.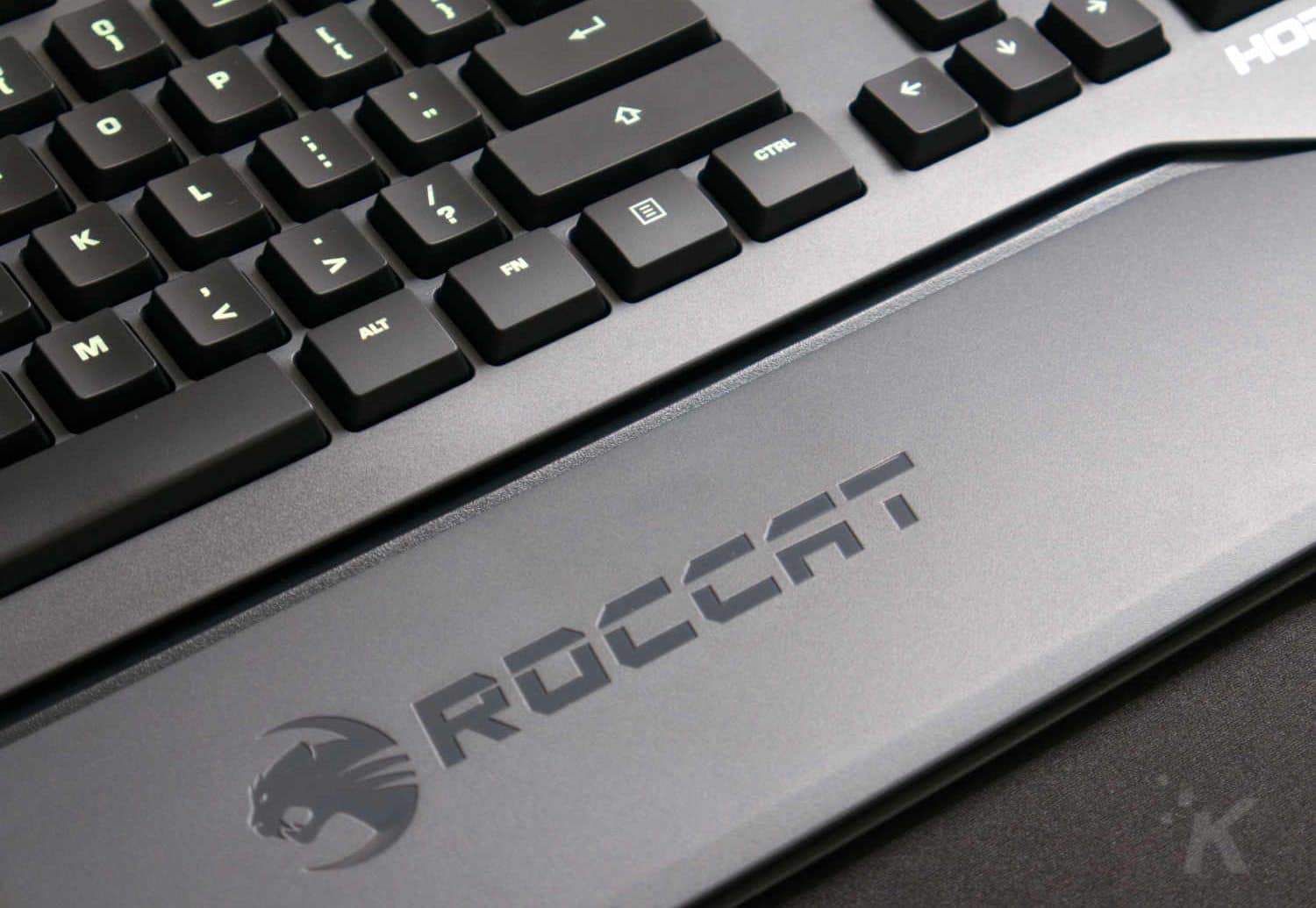 The Good
Membranical keys are surprisingly good
The tuning wheel is a winner, honestly put one on every keyboard
Competitive pricetag
The Bad
RBG isn't bright enough
Roccat has built a reputation for well-designed, sturdy gamer-centric peripherals since their founding in 2007 by eSports pioneer, René Korte (he co-founded mTw, one of the most successful Counter Strike teams of their era). Today, we are going to have a look at a new type of keyboard from the company, the Horde AIMO. Other than the lower MSRP ($89.99) in comparison to other Roccat keyboards, this new keyboard has a new type of key that Roccat calls 'membranical,' which blends the characteristics of mechanical key-switches and membrane ones. It also has a multi-purpose wheel, which I found most handy.
[envira-gallery id="68357″]
The 'membranical' keys have a stem that moves up and down just like mechanical key-switches, but instead of triggering a metal switch, they trigger a membrane connection. Roccat says that the midway travel actuation point provides the 'most precise and responsive keystroke ever.' While that's a bit of hyperbole, the switches do feel nice to type on, are fairly silent and have a decent amount of feedback to your fingers. They're also not tiring for long gaming sessions, so it's a win-win, right? With the keys also being in a recessed island layout, they're supposed to resist dust/crumbs/etc, which they do – I just wonder how easy it is to clean when they do inevitably clog.
I do prefer mechanical keys for their tactile feedback, which is usually missing on membrane-type keys and leave you feeling 'mushy' while you type. I didn't feel that with these hybrid keys, and the overall typing experience is very good. The key spacing is good and easy to acclimatize to while switching from your prior keyboard, and the additional half-height macro keys are useful while easy to avoid/use-as-needed without looking down. This is a nice touch, most keyboards macro keys are the same height as the main caps and it's very easy to accidentally hit them while typing or gaming.
[envira-gallery id="68354″]
The AIMO lighting system isn't per-key, opting for per-zone and intelligent lighting modes on the Horde. The lighting effects and colors were good, with one proviso – they're not very bright. With the low brightness and the island-layout, there really isn't much of a glow going on. That might be attractive to some, certainly, I liked it but when the RGB is hard to see in a lit room it loses its utility.
Now we get to the star of the show for me, that Tuning Wheel in the upper right-hand corner. This wheel usually provides volume control, but clicking the button right next to it ties into the Windows Dial functionality. Then, the wheel turns into a context-aware input device, which is very handy for creative programs such as Photoshop. The rest of the buttons next to it can control multimedia, illumination, and brightness, and has a tactile feedback when turned (20 steps makes the full 360°). The wheel functions can also be customized through Roccat's Swarm software, which provides control of all of their peripherals. The only minor issue with the wheel is that it isn't clickable. Sure the key next to it works well, but it's slightly cumbersome.
There's also 512kB onboard memory to save profiles, a 1000Hz polling rate, and anti-ghosting technology which are all staples of the gaming market. The wrist-rest is removable, and I found it pretty comfortable considering it's hard plastic with no padding. It kept my wrists at a nice angle for the gentle slope of the keys.
[envira-gallery id="68355″]
Roccat's Swarm software is needed to unlock the customizability of this keyboard, just like the software packages from their competition such as Corsair. It's also the way to update firmware and drivers for the keyboard, and all of Roccat's other equipment. On the tabs added when the Horde AIMO is connected to the PC, you can set a multitude of options, from key repeat rate when you hold one down, to adding a keystroke sound into Windows if you want to annoy your flatmates.
Another tab controls the AIMO RGB, and the last tab controls Macro functionality. This last tab has drag-and-drop for easy management and a truly staggering level of customization. Your imagination really is the limit as to the complicated combinations you can add, and will further enhance the Tuning Wheel if you're using creative tools, or simplifying actions in your favorite games.
All things considered, the Roccat Horde AIMO is a stylish, well-designed keyboard that won't break the bank at $89.99. Sure, it's missing the Cherry MX key switches of its more expensive cousins, but it's also not carrying their price tag. The hybrid keys are a pleasure to type on, and they held up well under extended sessions of Destiny 2. If you're in the market for a new keyboard it's definitely worth considering, and you can use the extra cash to get one of Roccat's superb mice to complete your setup.
You can snag a Horde AIMO right now off of Amazon for $89.99. A sample unit was provided for the purpose of this review.
For more gaming news and reviews, check out:
The Good
Membranical keys are surprisingly good
The tuning wheel is a winner, honestly put one on every keyboard
Competitive pricetag
The Bad
RBG isn't bright enough
Follow us on Flipboard, Google News, or Apple News