Review: SOUL ST-XS2 – solid earbuds for the price
Comfortable earbuds with surprising performance.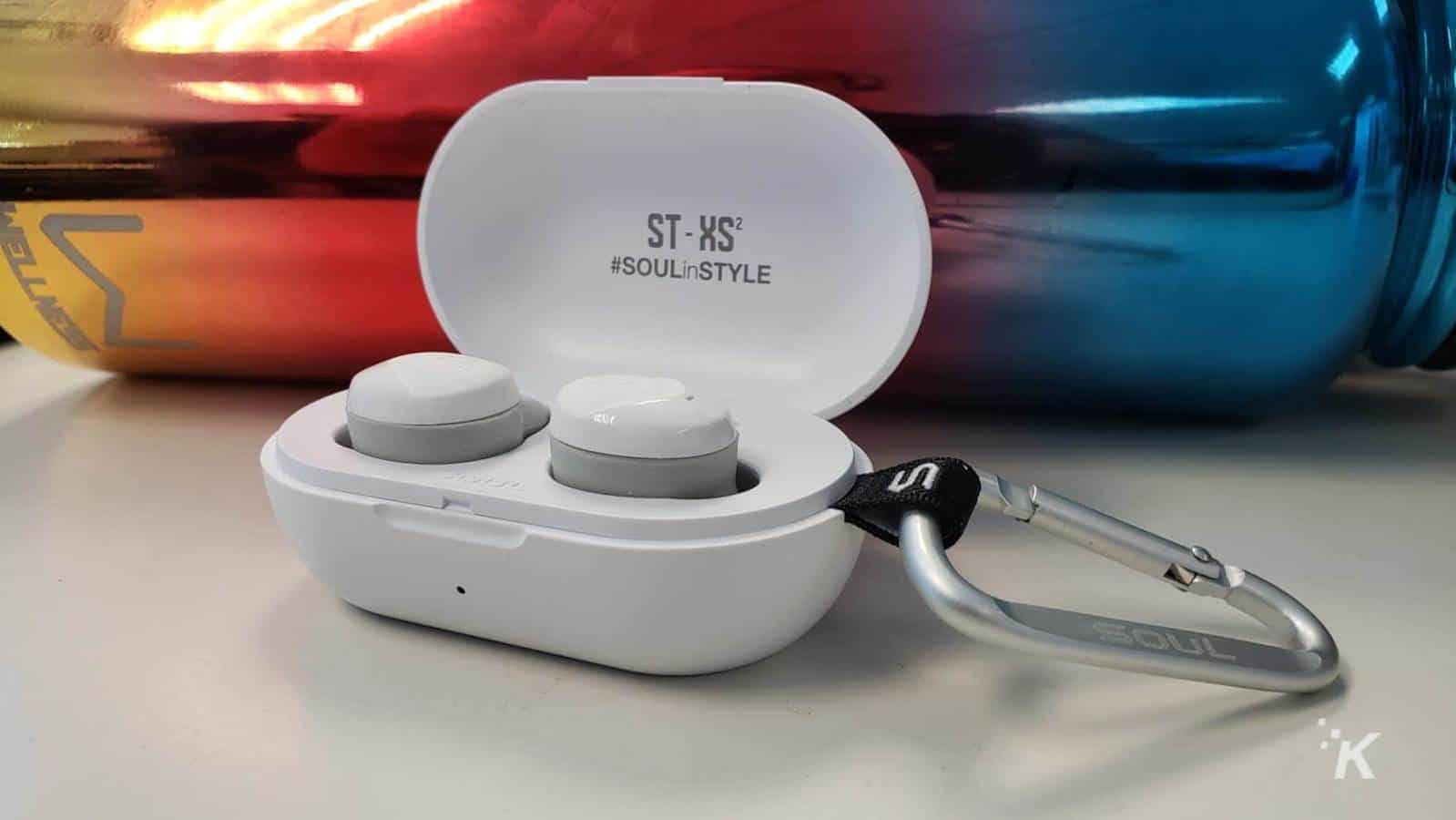 The Good
Comfortable
Crisp, clear audio
The Bad
Whoever designed that charging case is my enemy
I have a love/hate relationship with earbuds. I want my wireless earbuds to work well, offering me great audio at the noisy gym or in an ear in the car. I also really want my earbuds to have some form of decent microphone so I can take calls.
The final leg of my trifecta of earbud desires is that I want them to be comfortable. It doesn't seem like it is too much to ask but I'm like 0 and 15 up until now.
SOUL reached out to us about reviewing their new ST-XS2 earbuds and I agreed, not expecting too much. To my surprise, this company delivered far better than I could have expected, but to be honest, the bar is set fairly low. Like of the three things I want in earbuds, it's like an impossible triangle.
What works with the SOUL ST-XS2 earbuds
Let's get right to the points here. Are the SOUL ST-XS2 earbuds comfortable? As bulky looking as they seem, they are actually extremely comfortable. They are so comfortable that I have a habit of leaving them in my ears for hours until I run one or both of them dry, or my ears start hurting.
Pain in the ears doesn't sound like a good sign but I'm talking about wearing these for hours on end or falling asleep with them in. They are extremely comfortable.
The audio is pretty dang great with the SOUL ST-XS2, as well. When I'm using them in the gym or mowing the lawn, I can barely hear any background noise. It takes a little bit to find the right positioning for the earbuds for your ear but if you mess with them while audio is playing, it's super easy to find the sweet spots.
They are loud, but they aren't overbearing and that is what is important. I'm not blowing my eardrums out when using the SOUL ST-XS2, but they do a good job at blocking background noise.
The mic pickups aren't horrible. I can successfully use the SOUL ST-XS2 as a hands-free solution when driving. If I am talking on the phone, the person I'm speaking with can hear me for the most part as long as I speak fairly loud and clear. As usual, for most earbuds, the SOUL ST-XS2 does a fantastic job of picking up every other noise and conversation around you though. Even with that, it still outperforms almost every single wireless earbud I've shoved in my earholes up to this point.
What doesn't work with the earbuds
The SOUL ST-XS2 earbuds are one of the sleekest and well-designed earbuds I've messed around with when it comes to the actual earbuds themselves. The carrying case/charger, on the other hand, is one of the worst.
The SOUL ST-XS2 battery case is small enough to be attached to my keychain but lacks any sort of indicator for battery level. When the buds are charging, they do briefly flash but the case doesn't do much of anything to let you know what's going on. If I had a dollar for every time this presented an issue, I could probably buy the SOUL ST-XS2 at the non-discounted price of $99.99.
The problem with the case not being able to communicate things like battery level is that the earbuds don't recognize them without a charge. This means that if I were to throw them in the case while it is dead, my phone's audio still goes to the earbuds even though they are at rest in the closed case. I don't know until my wife is blowing me up on Facebook about not answering my phone or I go to watch something on YouTube and notice there's no audio playing. It's super annoying.
The case also seems to have issues with different USB-C connections. When I first wore out the battery, I used my Red Hydrogen One charger to charge it and was shocked that it didn't charge. It did initially but completely stopped after a brief period. I'm not keen on carrying cables with me, so I was pleased to find out the USB-C connector on an old MicroUSB cable did charge it.
Another smaller issue was also present with the buds, the white earbuds did yellow after a bit of heavy gym usage. It doesn't impact my life much, but it's worth noting.
The pros outweigh the cons
Overall, there is an impressive amount of use for a sub-$100 pair of earbuds and the SOUL ST-XS2 even outperforms some that I've used that are double the cost. I completely recommend them but I would point out that at least once or twice you'll want to fastpitch the earbud charging case at a brick wall.
A sample unit was provided for the purpose of this review.
Editors' Recommendations:
The Good
Comfortable
Crisp, clear audio
The Bad
Whoever designed that charging case is my enemy
Follow us on Flipboard, Google News, or Apple News