Review: The Vapium LITE vaporizer – an underwhelming experience
A decent option for the price, but the inconsistencies make it tough to recommend.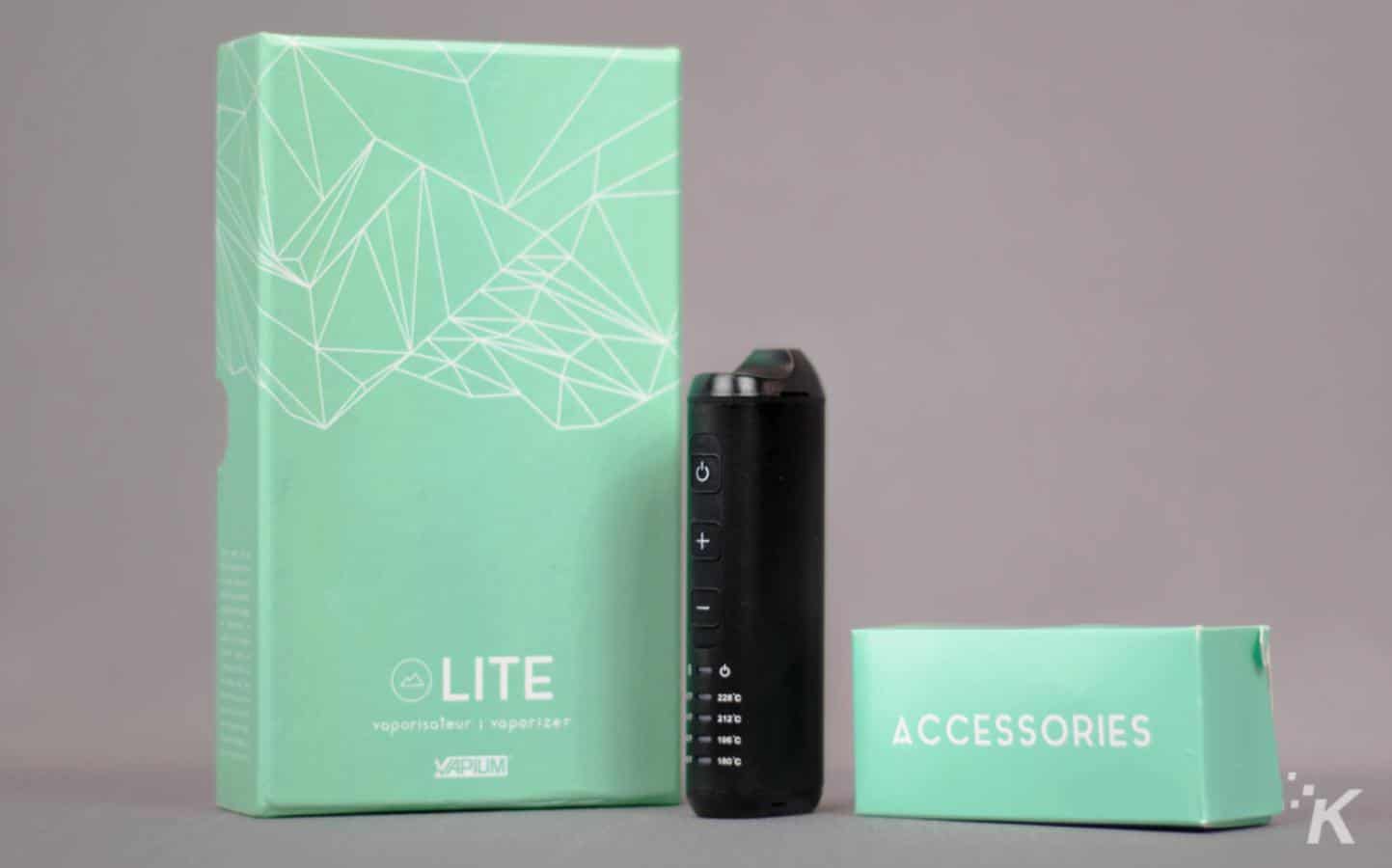 The Good
Sleek design with great storage for its size
8 temperature settings ranging from 342F - 442F
Cleaning brush and stir tool makes for low maintenance
The Bad
Long charge time for a handheld vape
Mouthpiece heats up incredibly fast
Short/inconsistent battery life
Powers off randomly
The conversational shift toward handheld, oil-exclusive vaporizers like the SteamCloud mini has, somewhat expectedly, left a huge opportunity for a great dry herb vape to swoop in and dominate the other half of the market. We've seen it with the many installations of the Pax before, but $250 isn't exactly a price that many casual smokers are willing to flip for.
At just $79, the Vapium LITE vaporizer by (you guessed it) Vapium is certainly aiming to capture that market. Unfortunately, it just ain't it.
First impressions of the Vapium LITE
For its many flaws (which we'll get to in a minute), there's no denying that Vapium has knocked it out of the park from a purely stylistic standpoint.
The LITE is about as sleek and compact as you can get in a handheld, non-pen vaporizer, clocking in at just 4 inches in length and weighing less than 3 ounces. Even the box on this thing is pretty.
In the box:
LITE Vaporizer
USB-C Charger Cable
Cleaning Brush
14mm/18mm Glass Adapter and Mouthpiece
EXTRA Clean Air Intake Drawer
Design
As I said, the LITE is pretty damn slick, but it also likes to bill itself as a low-maintenance vape. It comes with a brushing tool for easy cleanup, a stirring/tamping tool for loading and unloading herb, and a clean air intake drawer in the front to ensure that you're not huffing in loose ash in the latter parts of a session.
Along with eight temperature settings that are enough to handle even the densest dry herb, the LITE could have very easily positioned itself as a moderately priced successor to the Pax.
Unfortunately, that's more or less where the positives end for the LITE.
Performance
If I had to lump the LITE's issues under one umbrella issue, it'd be consistency. With a minimum charge time of around 30 seconds, the LITE doesn't exactly make for an optimum on-the-go experience (at least not when be measured against a lot of today's more advanced vapes) to begin with, a facet that's driven home by the varying charge times it seems to have even when set at the same temperature level.
When it does get up to temp, the LITE also burns hot, you guys. If you're not using the 18mm extended mouthpiece, you may even find it a little too hot to smoke at times. Even in my extremely limited experience as a vape reviewer, this is something that feels, how do you say, "Not great, Bob."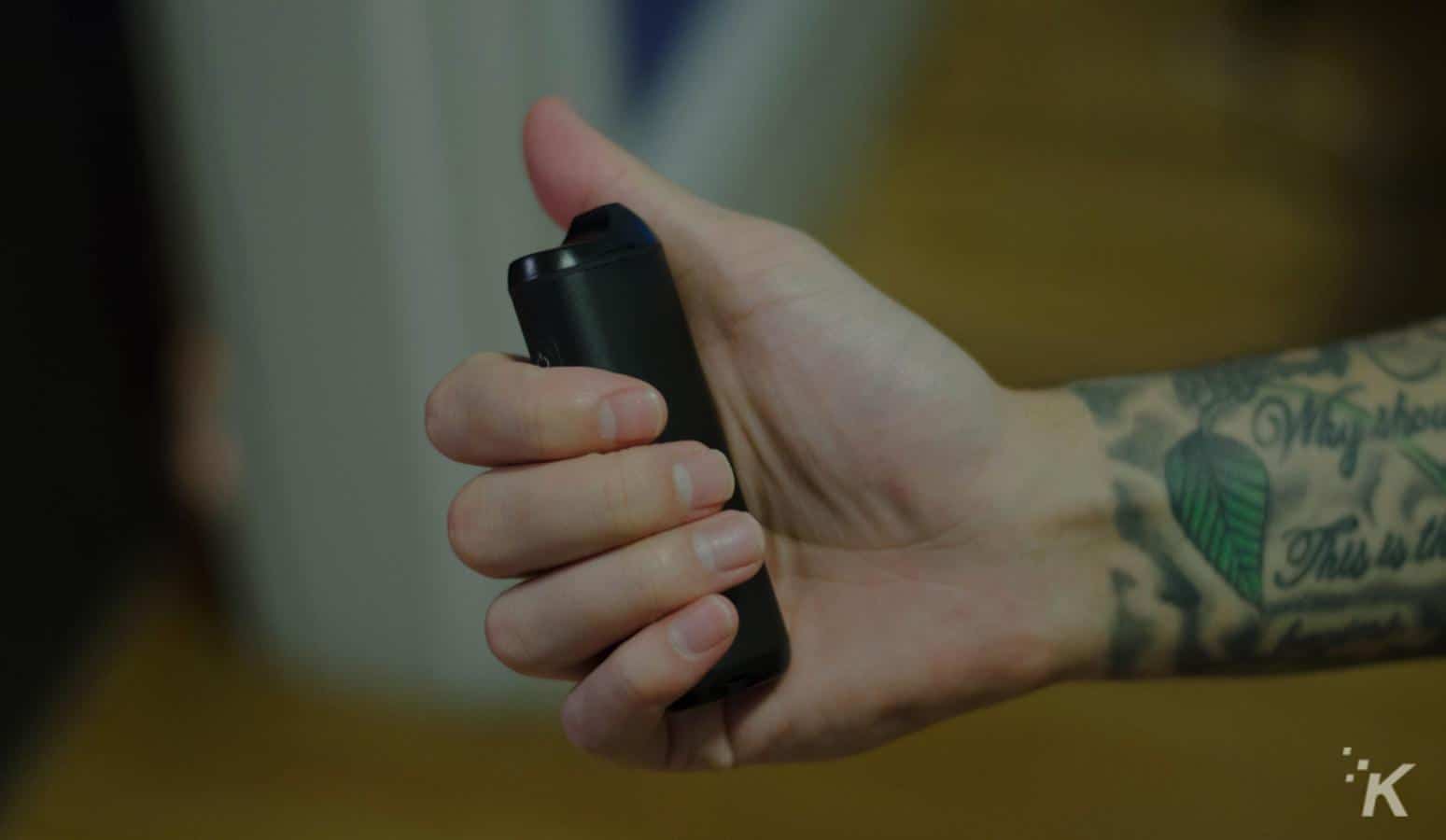 Image: Kingcongraphy / KnowTechie
There's also an inconsistency issue when it comes to the LITE's ability to hold a charge — or even stay on. The instruction manual claims that the LITE's battery is good for "10-15 sessions" (whatever that means), but mine had dropped from a green light (indicating a 100-60% charge) to a red (60-30% charge) after two such sessions that would be considered minimal by most smokers.
It also randomly shut off during one session and refused to power back on for the rest of the night, so there's that.
Final thoughts on the Vapium LITE
It may have come out of the gate strong with its design and relatively large flower capacity for its size, but the LITE's inconsistent charging and temperature issues really sink it at the end of the day.
You can purchase the LITE on Vapium's site and try it out for yourself if you'd like. It's certainly not the worst vaporizer you'll find for the price, but it also doesn't do much to stand out from the (increasingly shrinking) crowd.
A sample unit was provided for the purpose of this review.
Editors' Recommendations:
The Good
Sleek design with great storage for its size
8 temperature settings ranging from 342F - 442F
Cleaning brush and stir tool makes for low maintenance
The Bad
Long charge time for a handheld vape
Mouthpiece heats up incredibly fast
Short/inconsistent battery life
Powers off randomly
Follow us on Flipboard, Google News, or Apple News