Roli is rolling out a Lite Brite-inspired keyboard that will teach you how to play piano
It's like Guitar Hero for people who aren't HUGE nerds.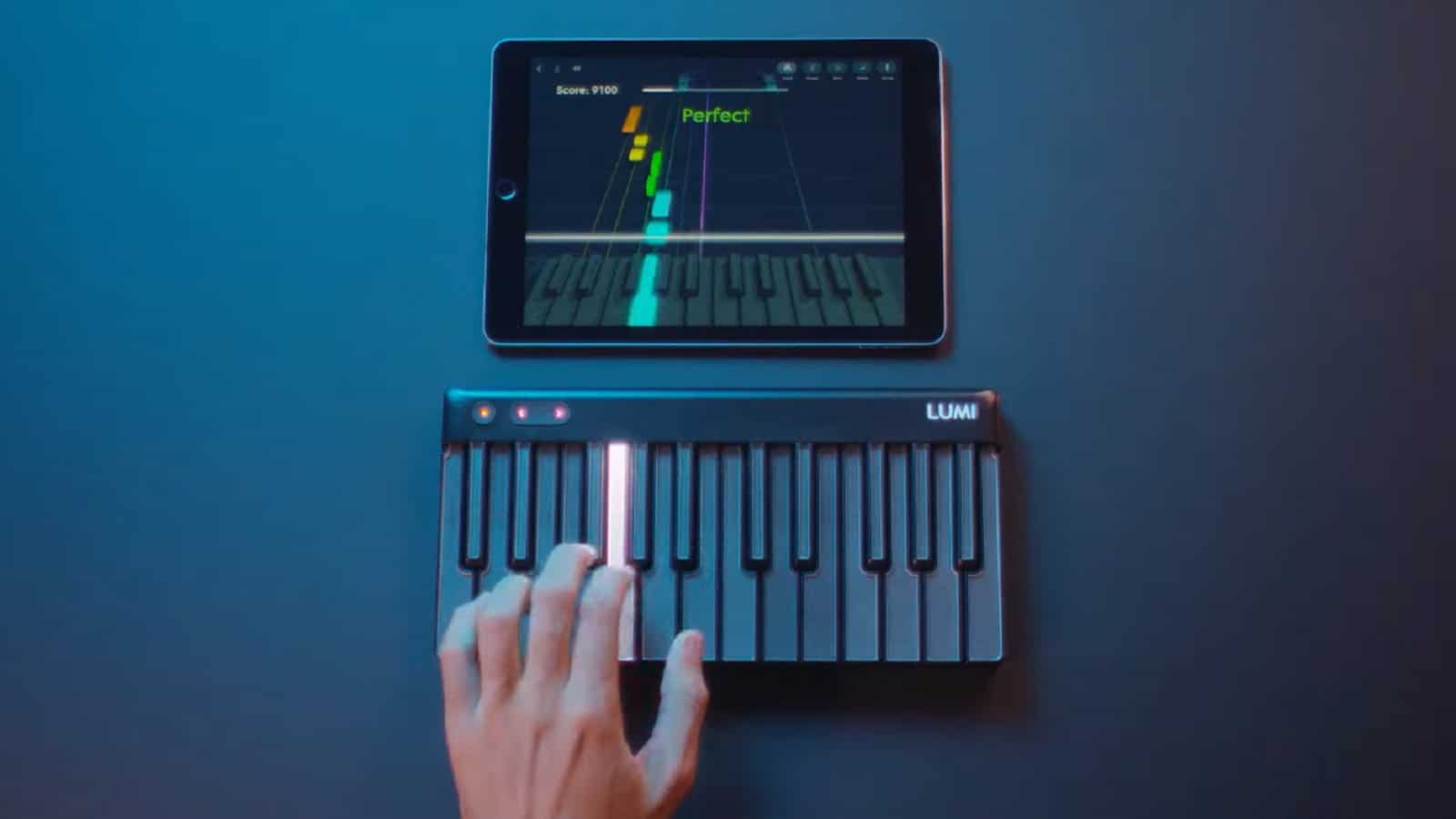 Learning an instrument isn't easy. Just ask any DJ. A passion for playing can only carry one so far, and most people don't want to spend their free time drilling scales they learned from their Dad's friend with the terrible cover band.
Luckily, recent advancements in music tech have provided an easy, stay-at-home solution to this problem. Programs like Yousician and Fender Play offer guitarists the means to learn at their own pace, and even big name games like Rock Band can help a wannabe drummer learn to hold down a beat.
But where's the love for the piano? Well, it might just be in London startup Roli's new interactive keyboard, the Lumi.
Check out the Lumi keyboard here
Described on its Kickstarter page as "the most advanced portable keyboard ever made", the Lumi is essentially a Guitar Hero for keyboard. Unlike the actual Guitar Hero, however, the Lumi teaches you a more useful skill than being an absolute nerd.
PLAY great songs, note by note, just by following the lights — in your own time, at your pace. When you're ready, move onto colored notes or sheet music. JAM along to songs, just like you're in the band. The chords and notes in the song's scale light up, so you can improvise in real time. LEARN music fundamentals not only by playing, but also through fast and fun interactive lessons.
The Lumi is currently set to begin shipping in October, so if you're looking to preorder, you better hurry. The Lumi raised over $100,000 through its Kickstarter launch in a matter of days and has sold out most of its smaller pledges, but you can pick up the whole package – which includes an 11-inch keyboard (which can be linked with other Lumi's for a full keyboard experience) and the app – for $249.
Head over to the Lumi's Kickstarter page for more info. At the very least, you'll be able to recreate one of the greatest Vines of all time, and isn't that worth any amount of money?
What do you think? Is the Lumi from Roli something you're interested in? Let us know down below in the comments or carry the discussion over to our Twitter or Facebook.
Editors' Recommendations:
Follow us on Flipboard, Google News, or Apple News