Scientists are now teaching robots to fight back because humanity is on borrowed time anyways
I've seen Ex Machina enough times to know that this does not have a happy ending.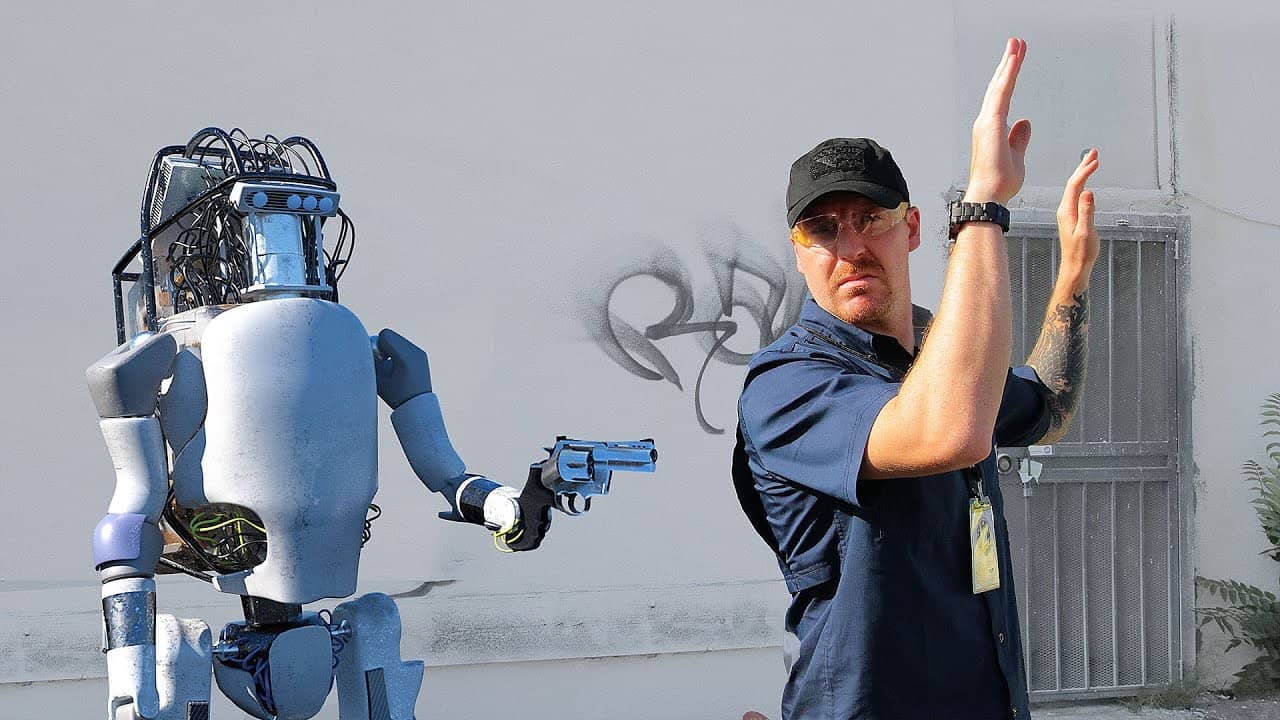 That's it, I'm convinced. Scientists have either made a deal with the robots, or are robots themselves. Why else would they be teaching the things to fight back against us?
Oh, have you not seen this video of a robot going full Jason Bourne on a team of researchers? Well then scroll on and see what lies in store for us all, friends.
Ok, watch the video first
Yes, I know this is just a parody video posted by Corridor, aka the channel behind videos like the live-action "Grand Theft Auto" video game and "The World's Longest Lightsaber." I know that "Bosstown Dynamics" isn't a thing, and is in fact just a play on Boston Dynamics. I KNOW THIS.
But look, here's a list of things we're letting robots do now:
Can we just pump the brakes a little? All I'm saying is, we humans are predisposed towards violence, especially when it comes to our interactions with AI. And considering that robots are already capable of achieving some pretty incredible acts of physical strength, how long do you think it'll be before this video becomes possible?
I've seen Ex Machina enough times to know that it does not have a happy ending for any of the actual human characters, and here we are, breaking beer bottles over Wall-E's head and hitting him with stiff chair shots.
Hahaha hilarious terrifying. I'm telling you, this video is going to be used as propaganda when the robot wars begin.
What do you think? Please tell me I'm not alone in these fears. I can't protect us all. Let us know down below in the comments or carry the discussion over to our Twitter or Facebook.
Editors' Recommendations:
Follow us on Flipboard, Google News, or Apple News