You can now run macOS on your fancy iPad Pro, sorta
Nifty.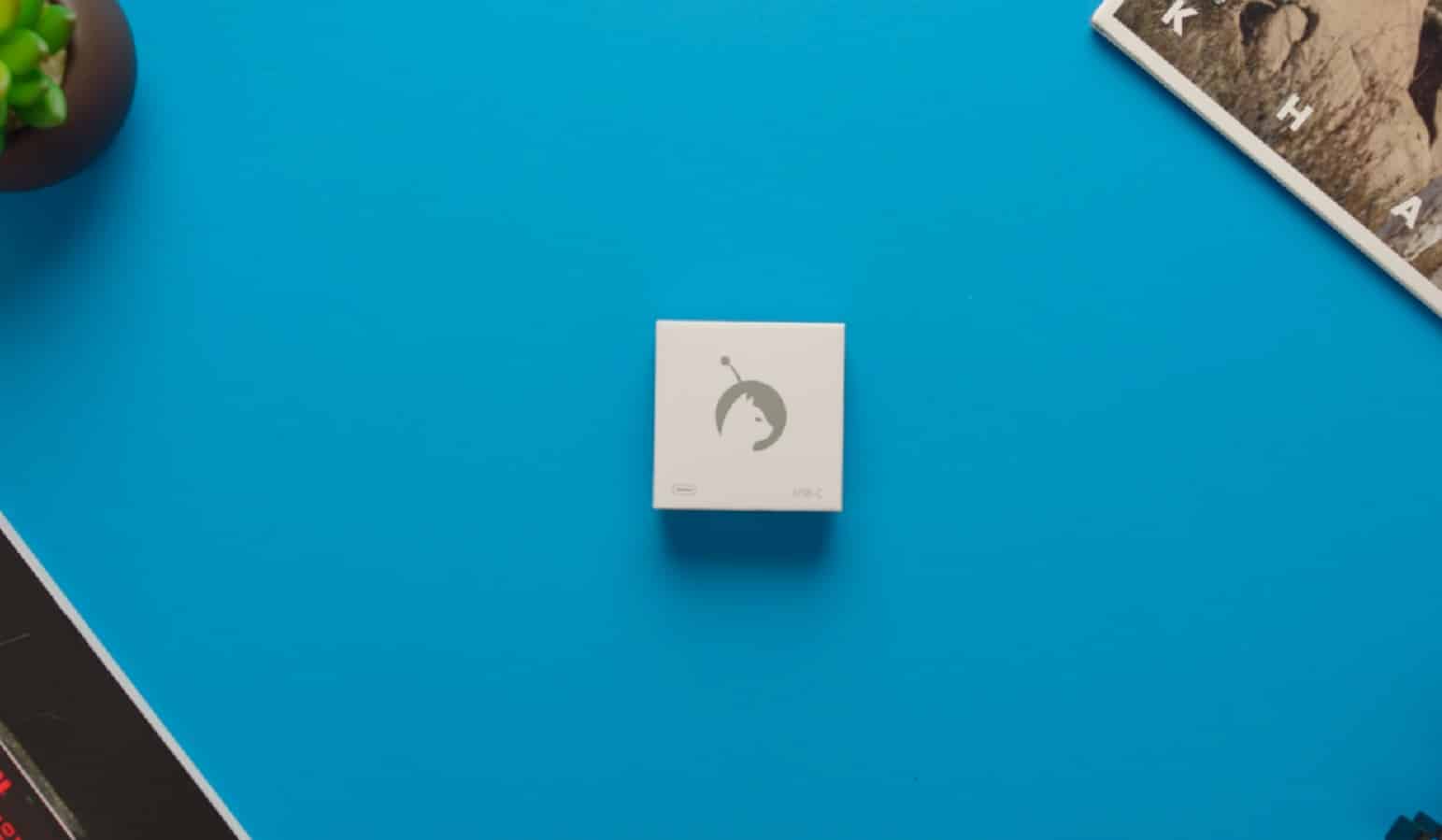 One of the biggest limitations of the iPad, regardless of how powerful the processor inside is, is that iOS is pretty restrictive. While the iPad is a great device for consuming media, it just runs into compromises when you try to get real work done. Some people have managed to tune their workflow around those limits, like Grammy award-winning producer, Henny Tha Bizness, but for most users, it's a frustrating time.
Apple has consistently insisted that iPads and Macs will be separate devices, with Tim Cook famously quoted saying "You can converge a toaster and a refrigerator, but those things are probably not going to be pleasing to the user."
Thankfully for us, third-party manufacturers have seen the gap in the market and one came out with an intriguing device, the Luna Display. This $80 dongle turns your iPad into a secondary display for your computer running macOS. There are two versions, depending if your Mac has MiniDisplayport like older MacBook Pros or USB-C like newer models.
Digging into the dongle
All of macOS works on this setup, from Finder to killer apps like Final Cut Pro. The really cool thing about this is that all the iPad specific functions still work – so you can still use the touchscreen or the Apple Pencil. With no sight of touchscreens being added to Macs, this might be the closest thing to a touch-enabled Mac for a good while.
That means you can use your iPad with a traditional keyboard and mouse setup, getting one step closer to that computer-replacement that Apple keeps promising.
YouTuber Jonathan Morrison, known for creating crispy video, rigged up the new iPad Pro to a Mac mini with the Luna Display recently and was pretty impressed.
There are some limitations
While the setup doesn't add any noticeable lag, it still has a few limitations.
First off, the biggest limitation will be your home WiFi network. With the Luma Display using WiFi to link the two devices together, if your network gets slowed for any reason the setup will likely start lagging. Minor issues include audio not being passed by the link, so you'll need to hook the Mac mini (or MacBook) up to external speakers or use headphones. You could even use your HomePod if you're a full Apple household and own one.
You also need a second monitor to set it up in the first place, and your iPad Pro needs to not have a login password. If you can deal with those quibbles, then you can be using Final Cut Pro with all that touchscreen goodness with virtually no other difference to running it on the Mac alone.
It's pretty cool to see Mac apps running on an iPad, even if it needs an adapter to work (but then, what doesn't when you own an Apple product nowadays).
I've got an iPad Air gen 2 that I only use for testing Apple-optimized audio equipment. The Luma Display gives me hope that I'll be able to use my iPad as something more in the future.
What do you think? Is this something you'd use? Let us know down below in the comments or carry the discussion over to our Twitter or Facebook.
Editors' Recommendations:
Follow us on Flipboard, Google News, or Apple News