Your expensive iPad Pro can basically be snapped in half without much force
That…was surprisingly easy.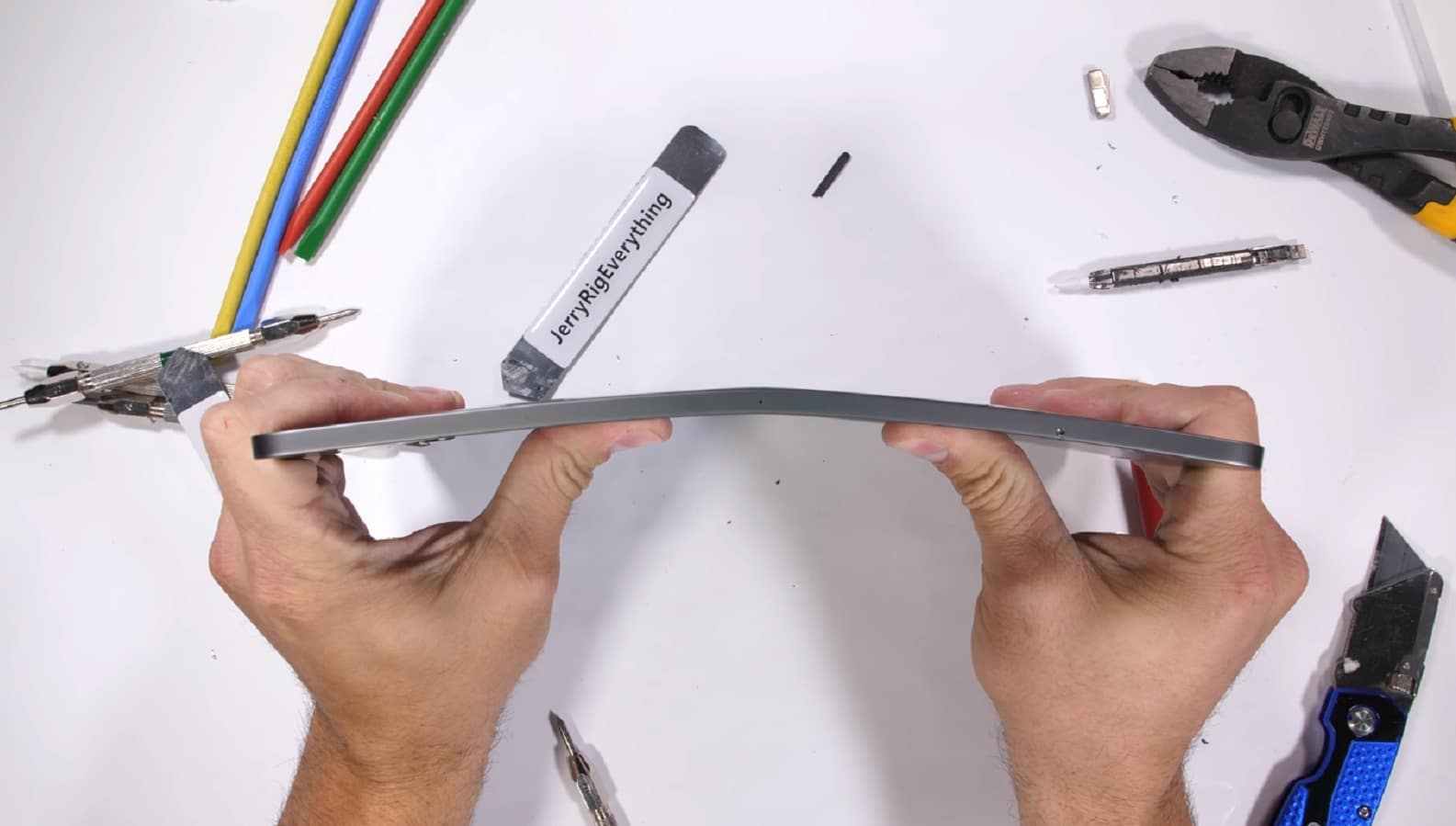 Well, this is embarrassing. When you buy a high-end device it tends to come with an expectation of durability. The host of the JerryRigEverything YouTube channel, Zack Nelson, has built a name for himself with his extreme torture tests of newly released devices. He recently tested the latest of Apple's iPad Pro devices and things didn't go so well for the expensive "computer replacement."
Nelson was doing his signature bend test when it all went wrong, the iPad Pro cracking like a two-bit criminal in the slammer. The crack was pretty much right down the middle, just between the microphone hole on the tablet's left side and the Apple Pencil's magnetic charging area on the right.
Check out the video below
It looks like Apple is shaping up to have another "Bendgate" on its hands, with scattered forum posts saying that the tablets have suffered slight bends after just a day or so of usage or after being carried as normal in a backpack. There are even some anecdotal accounts of their devices being slightly bent out of the box.
We probably should say that with the iPad Pro being such a premium gadget, it really should be treated as much. JerryRigEverything goes to the extremes for both consumer education and a bit of entertainment value. The few forum posters saying their devices bend easily are worrying though this early into the device's lifespan.
This isn't like the iPhones that were bending
I've had a 2nd gen iPad Air for a few years now and it's still in out-of-box condition. Mainly because I don't like iOS, so I use it sparingly, but also it's been in a protective case from day 1. That iPad could also bend pretty easily if you subjected it to the JerryRigEverything test, so take things with a grain of salt. The iPhone Bendgate issue was different, as phones are supposed to be far more rigid and tough than tablets.
It is kinda alarming to me how seemingly simple it was for Zack to get the iPad Pro to bend. Does it point to Apple shaving too much material off in the design stages so they're not structurally sound enough?
Is this an issue at this stage? Probably not, just get a case for your iPad Pro and you're probably protected in normal use. Both of the first-party cases, the Smart Keyboard Folio and Smart Folio, don't really reinforce the device. Hopefully, some more rugged cases turn up on the market soon.
Do you have a new iPad Pro? Have you noticed any bending issues? Let us know in the comments below.
Editors' Recommendations:
Follow us on Flipboard, Google News, or Apple News