Unsurprisingly, the Samsung Galaxy Note 9 will look a lot like the Galaxy Note 8
Samsung is just being lazy at this point.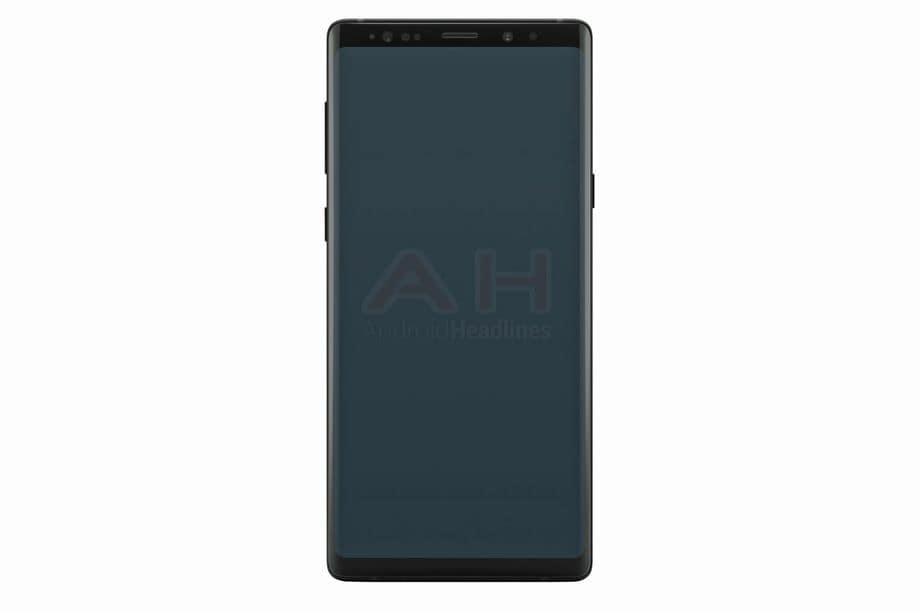 Apparently, AndroidHeadlines got their hands on an official render of the upcoming Samsung Galaxy Note 9, and truthfully, there's not much to look at here. The image basically just shows the front of the device, and from the looks of it, it essentially seems identical to the Galaxy Note 8.
From the image, it looks like the bezel is somewhat thinner, and from this angle, it's tough to tell if the S Pen slot lines up a little more flush with the device. Again, not much to look at here, but here you go.
AndroidHeadlines explains a bit further about their exclusive image and what it means,
The image was provided to AndroidHeadlines by a reliable source and is understood to be an official render of the Galaxy Note 9. Unfortunately, it's a little on the basic side and so the image does not provide any valuable information on the software, nor any details relating to the rear of the device. In spite of this, as far as AndroidHeadlines is concerned, this image should act as solid confirmation of what the phone will look like.
So, the main take away here is that the Samsung Galaxy Note 9 will look exactly like the Galaxy Note 8. If you remember correctly, this is what Samsung did to the Galaxy S9, essentially using the same design they used on the Galaxy S8. Innovative, I know. Let's all just hope that Samsung has plans to remove the fingerprint sensor from the side of the camera this time.
Samsung plans on announcing the Galaxy Note 9 at a press event on August 9th.
How do you feel about this design? Do you like it or do you think it's outdated? Let us know in the comments. 
For more Galaxy Note 9 news, check out: 
Follow us on Flipboard, Google News, or Apple News