Samsung's vertical TV allows you to watch cheap vertical videos on an expensive ass screen
From zero to Sero.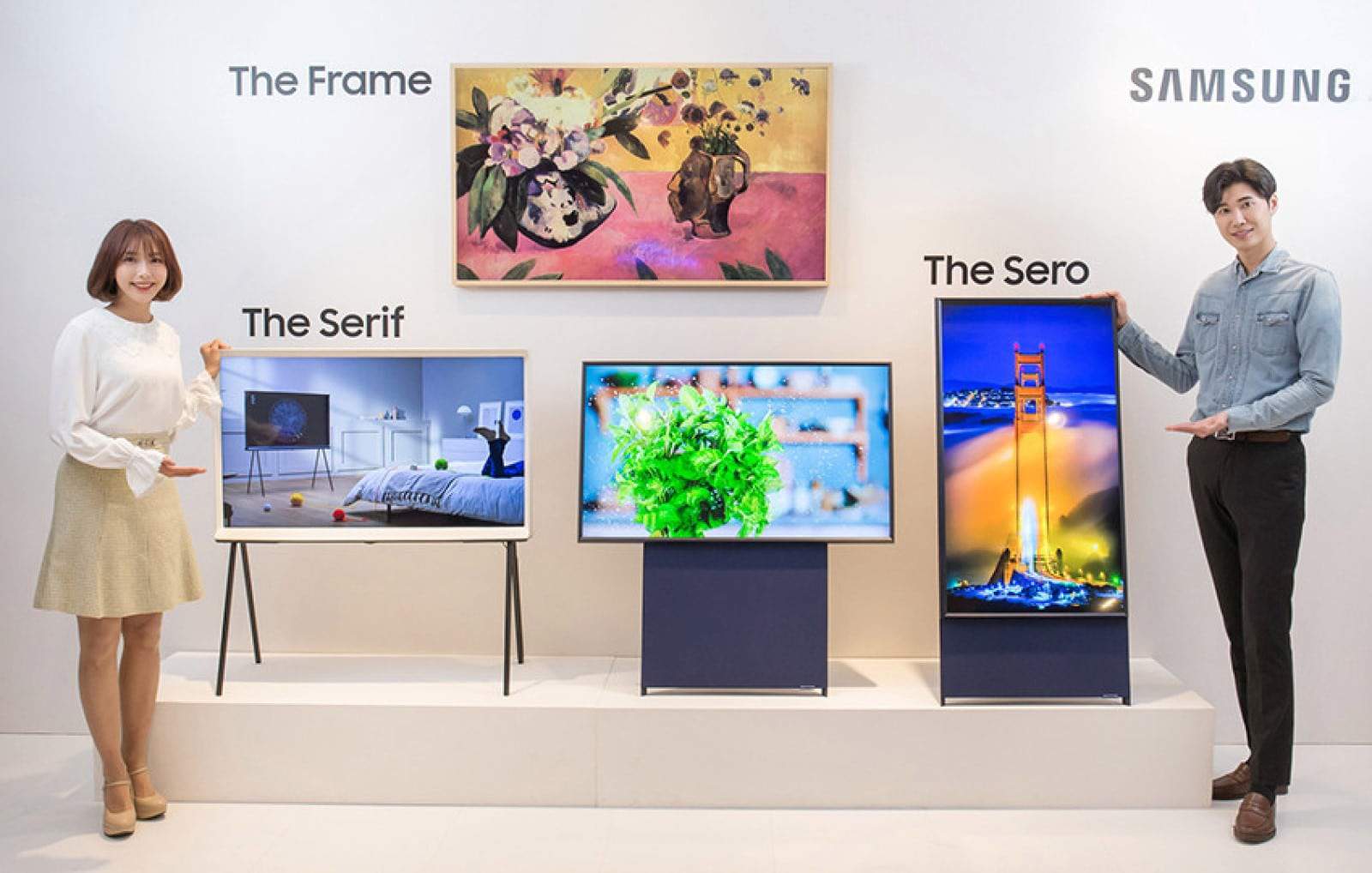 Millennials are killing the widescreen TV. At least, according to Samsung, they are. The South Korean tech giant has decided that "if you can't beat em, join em" is the phrase of the day, with the Sero, a wrongly-shaped widescreen TV that comes in portrait orientation.
Samsung says that it developed the Sero to "meet the needs of millennials who are more familiar with smartphones than the traditional television screens." Does it also come with coupons for avocado toast, crippling depression, and no chance of buying into the housing market?
That last one is especially relevant as the Sero (which means Vertical in Korean), costs an eye-watering 1.89m KRW (roughly $16,000 USD). That's as much as a down-payment on a house, assuming that you can find a lender that'll accept your trashed credit score after years of college.
I'm still confused as to who this TV is aimed at
It's 43-inches, with Samsung's awesome QLED panel, has 4.1 channel speakers which put out a total of 60W of power. Oh, and in case you were wondering – yes it can be rotated into the only acceptable orientation for a TV.
While portrait mode is fine for viewing badly-shot smartphone videos (please stop recording in portrait, kthx), or for viewing those super long PDFs at work, or reading your work Slack channels when you're supposed to be working (the only acceptable use of portrait mode on a monitor), Samsung – what you smoking?
While younger millennials and Gen Z people might be more used to smartphone use than PCs, that's because of a few things, not the least of which is that smartphones are usually cheaper. Making them a TV that costs as much as a small car is just crazy talk.
Millennials, if you're reading this, go buy Samsung's better-looking, larger Frame TV concept, and just hang it sideways on your wall. You'll get the same effect while being $14K richer (or less in debt). Alternatively, just move your smartphone closer to your eyes to simulate the effect of having a 43-inch TV.
Seriously Samsung, first the unusable $2K Galaxy Fold, and now this $16K unusable TV. Sort it out.
What do you think? Is this something you'd put in your home? Let us know down below in the comments or carry the discussion over to our Twitter or Facebook.
Editors' Recommendations:
Follow us on Flipboard, Google News, or Apple News