iFixit removed its Galaxy Fold teardown because Samsung wasn't about it
I guess that's a teardown takedown.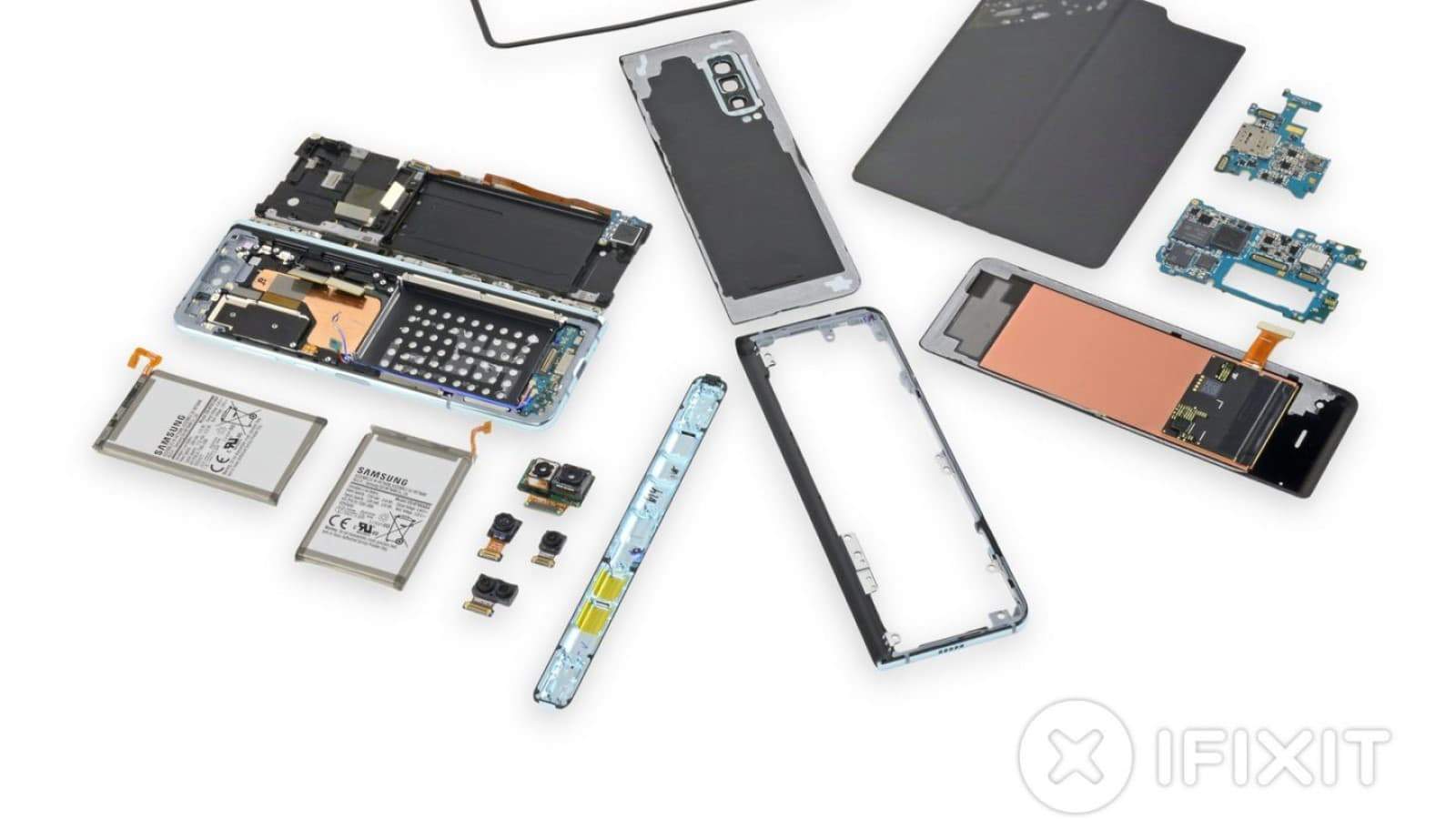 While the internet never forgets, someone at Samsung's PR department seems to have forgotten this fact. iFixit, champion of the Right to Repair movement and device teardown extraordinaire, had a fantastic in-depth look at a Samsung Galaxy Fold device earlier this week.
I say "had," as iFixit took the post down two days later, explaining in a statement that: "We were provided our Galaxy Fold unit by a trusted partner. Samsung has requested, through that partner, that iFixit remove its teardown," and that it had removed the post out of consideration of the partner, whoever that may be.
Now, assume that the partner was legally able to send iFixit the Galaxy Fold unit. Is Samsung's issue that iFixit did a teardown of a yet-unreleased-to-the-consumer device? If so, why not use its considerable legal might to go straight for iFixit?
READ MORE: iFixit will stock almost every Steam Deck replacement part
I can only assume that Samsung knew where the unit came from by the serial numbers and other identifying marks on the components once taken apart. Otherwise, it raises questions about iFixit's ability to protect its sources.
I can't blame either party here for wanting to protect their brand, or their trusted partners
I do, however, take issue with Samsung seemingly wanting to whitewash negative coverage about one of its devices, when the manufacturer/press relationship only works when devices can be looked at objectively and on merit. Maybe Samsung's PR do know this, and hope that by squashing the teardown post, it'll still generate buzz and impressions, with the misguided thought that "all coverage is good coverage."
I can only guess at any of this, as neither iFixit or Samsung have released a transparent statement about what transpired. What I can see from the iFixit post is that the major issues with the Galaxy Fold stem from the design decisions taken to solve the folding problem itself. The gap in the fold area is huge, which allows all kinds of dirt and other particles into it. If you've ever used a screen protector on a device, you know what happens as soon the phone is unfolding – protrusion damage like that found in The Verge's Galaxy Fold review.
Add that to the mystifying decision to not have the outer protective layer on the screen extend under the bezels, and you've got a one-two punch of accidents waiting to happen
Oh, and that post that Samsung really, really doesn't want you to read? Head on over to the Wayback Machine at web.archive.org to see it in all its naked, torn beauty.
What do you think? Surprised that the teardown was removed? Was it the right decision? Let us know down below in the comments or carry the discussion over to our Twitter or Facebook.
Editors' Recommendations:
Follow us on Flipboard, Google News, or Apple News