Make sure your next smartphone has all of these features
You need to be looking at storage, camera features, and much more.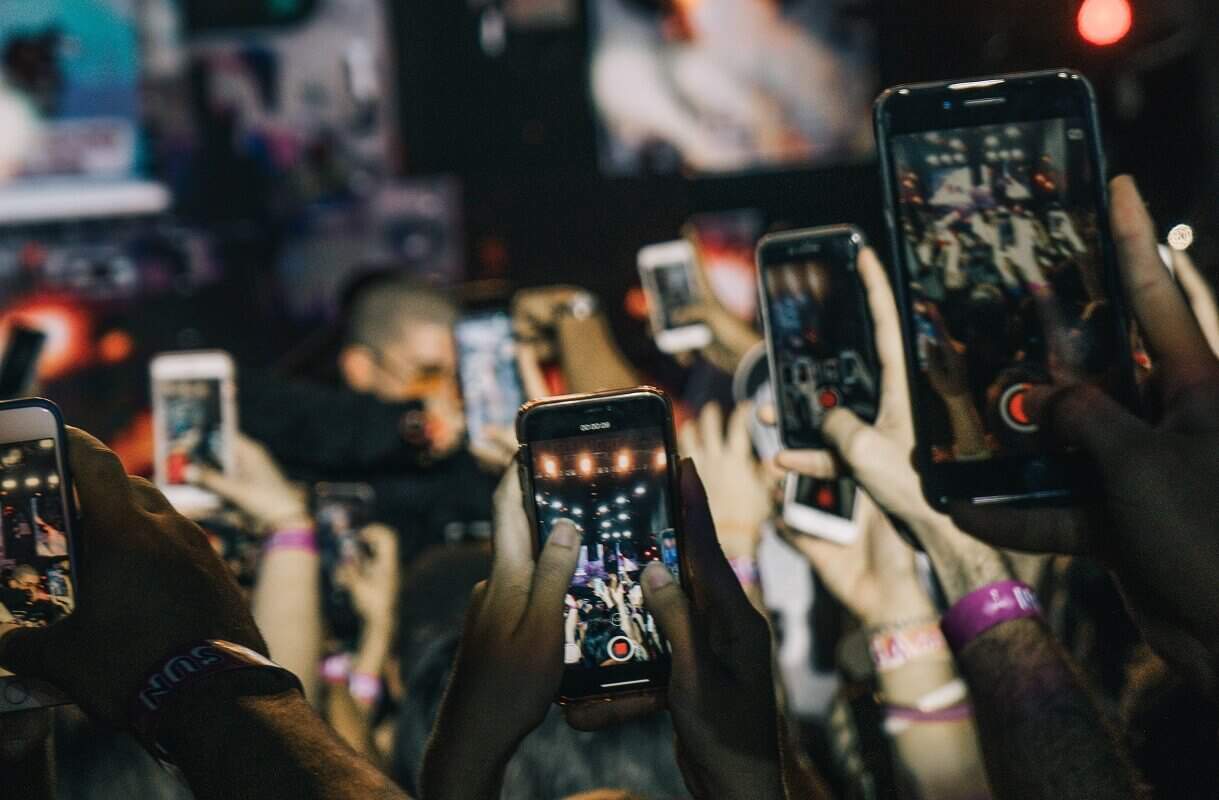 Like most buying choices, there are many parts of the smartphone experience that are down to personal preference – screen size, storage, materials uses, specific internal specs, software features and the ilk.
This provides smartphone companies with room to differentiate in a crowded marketplace and make unique devices with killer selling points. Just one of those choices alone might make or break your buying decision of the device.
That said, no matter your preferences, there's a certain level of base features and capabilities that you shouldn't settle for less – especially when the price tag goes north of $600.
Dust and water resistance
With manufacturers removing ports this should be expected from every single mobile device nowadays. Almost every device in the $200+ range has some level of water ingress protection, but higher-end devices go so far to be tested and certified to a certain point.
You might think you're careful and your phone doesn't need this, but you'd be wrong. Accidents happen to the best of us, and your expensive handset should be able to take a certain level of abuse. There are varying levels of protection, really what you're looking for is an "IP" rating, which is usually denoted as 57, 58, 67 or 68. The first number relates to dust protection, while the second number is referring to the level of water protection.
You don't need to know the exact testing that's undergone to get to those levels, just know that "splash proof" definitely isn't a substitute for a proper IP rating.
A screen completely usable in daylight
We often focus on the specifications of the screens in our devices, which are important, but they don't really tell us anything about the usability of the phone. None of them matter if the screen is unusable on a sunny day, and your camera is just as useless, as you won't be able to frame your shots.
You don't need to be a vampire and fear the sun, just know that usability is more than just nits (the units of brightness used).
Mobile displays have improved vastly, and most are usable to acceptable levels in daylight but there's still some standouts. The synthetic brightness level (nits) might give a clue, but it doesn't tell the whole story on its own. You need to consider things like polarization (like on the BlackBerry Key2), how the screen is tuned, what glass is used etc.
Every phone will look great indoors but if you can take it outside to test it, and don't be afraid of the cooling-off period to return it if it doesn't suit your needs. Read reviews of the phone and pay attention to remarks specifically about daylight visibility, if you can't use your smartphone outdoors without issue it's fairly useless as a smart device.
A camera that is usable in all lighting conditions
With the never-ending battle fought over smartphone camera quality, all of us as consumers win. Any $600+ phone should have a camera that works just as well in bright sunlight as in dimly lit bars.
We can nitpick the small differences between phone cameras in sharpness/color/etc, but really the main objective of the camera is to capture a scene no matter the lighting conditions without noticeable graininess, blur, discoloration or visual glitches. It doesn't have to be a beautiful image, but it should be above-average at this price point. Once you have a baseline, you can look further for the specific features you want, which might cost you $200 or $300 more.
Speakers that should be loud and non-distorting
We know cheaper phones are a cobbled-together mismatch of compromises, but for a flagship device, the speaker system should be in line with the rest of the phone.
They don't have to have room-filling sound, but they should be able to max the volume out without crackling or distorting. No excuses for anything else at that price level.
64GB internal storage (or more) for your smartphone
It's 2018 now and it's just not kosher to use a phone with 32GB or less of internal storage, even if you have an SDcard slot available to increase it. If you're on a flagship, 64GB should be a minimum requirement, especially with the move to remove SDcard functionality to expand it. Storage is cheap for the manufacturers, don't believe anything otherwise and it's one of the biggest upsells.
It's fine if the phone you're choosing only has a couple of options for storage size, after all, it's an inventory management cost to have more, just make sure it's of your minimum because it's either annoying or impossible to upgrade later. Files and apps are getting bigger yearly, so you'll wish you splurged for the larger option if you plan on keeping the phone for a few years.
Two years of platform updates (both OS and security)
This is often the most difficult to analyze. Companies like Apple and Google are easy to check on, and they make minimum year commitments to their devices at launch. Other manufacturers are often harder to figure out, requiring both analysis of historical information and your confidence in their promises. Bottom line, if you're spending $600+ you should reasonably expect two major Android updates (which works out to about two years).
There's also updates in between for security and bug fixes, Google does these on a monthly schedule but your mileage may vary with other companies. Very few other manufacturers release monthly, and it's further compounded by carrier-branded handsets. Most do get quarterly updates, so check historical data from news articles. This is important for the long-term health of your phone and also your security.
Conclusions
These are the base requirements in 2018 you should expect from your smartphones. How you rank them is of course, up to you. Just ask yourself if any are no-budge requirements, or if you could let one slide for other features you value more.
Did you find these tips helpful? Anything you would add? Let us know below.
For more how-to guides and tech news, check out:
Follow us on Flipboard, Google News, or Apple News