The Sonic toaster nobody asked for is now available on SEGA's website
Gotta Toast Fast! (I hate myself)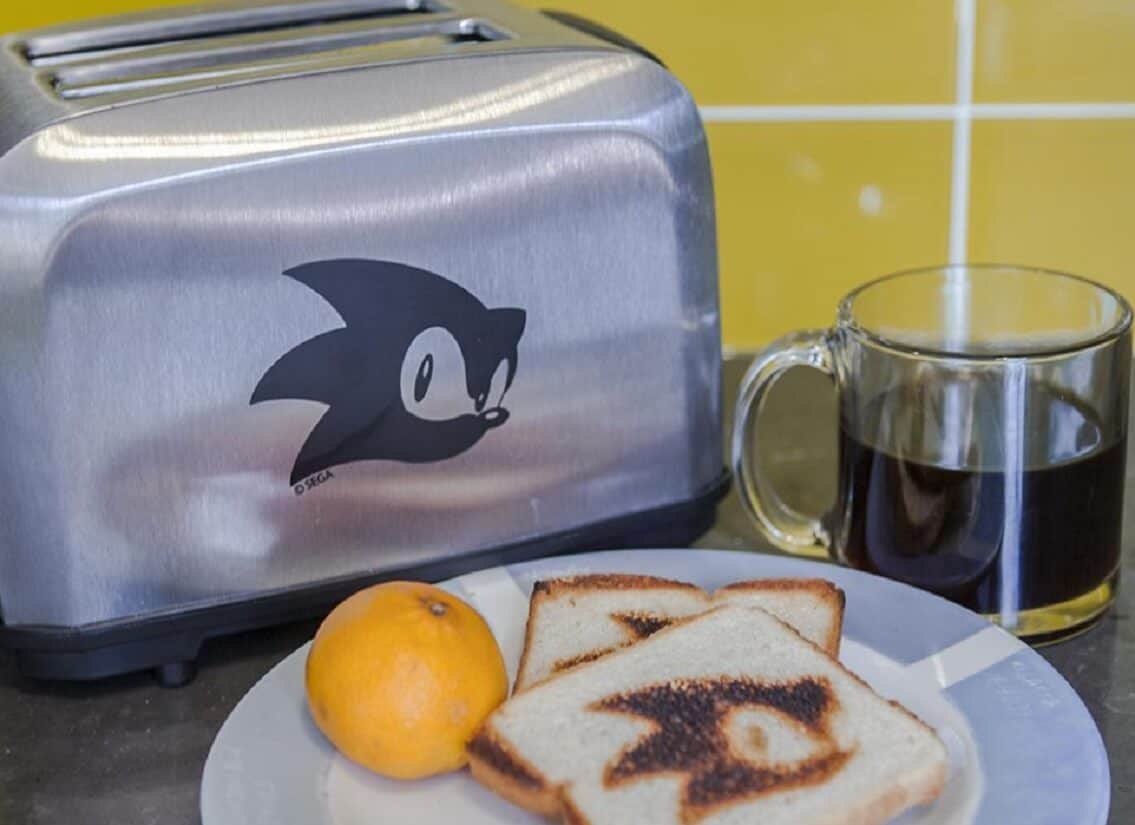 Running late for work and gotta go fast? How about some toast? How about some officially licensed SEGA toast? No, I don't understand it either, but that hasn't stopped the video game company from releasing a toaster with Sonic the Hedgehog branding. Some people see Jesus in their toast, but now we have the second coming of Sonic, as this toaster also burns the iconic hedgehog into your morning bread.
SEGA has the metallic toaster on their website and is using a form of crowdfunding to make the project happen. But, no worries, as the bread machine has already reached its goal of 1,000 preorders. There is no spec list, but it's, like, a toaster, so it's not really needed. It makes toast. It uses a standard 120 volt plug and will be available in the U.S., Canada, UK, Australia, New Zealand, Mexico, Argentina, Austria, Belgium, Belize, Brazil, Chile, Colombia, Costa Rica, Denmark, Ecuador, El Salvador, Finland, France, Germany, Honduras, Ireland, Italy, Netherlands, Nicaragua, Panama, Peru, Spain, and Sweden.
SEGA is stating that those who order the toaster can expect it to ship on October 1st and arrive in the days following. The price is a very reasonable $34.95
The SEGA shop, where this listing is located, features quite a few different products, from soap holders to wallets, but this is by far the most unusual product to make its way to the shop.
What do you think of the Sonic toaster? Is this something you'd buy? Why does this exist? Let us know your thoughts in the comment section below.
For more gadget and tech news, see:
Follow us on Flipboard, Google News, or Apple News