Super Cane Magic Zero nearly gave me an anxiety attack
Seriously, I almost broke out in hives in the PAX East media room.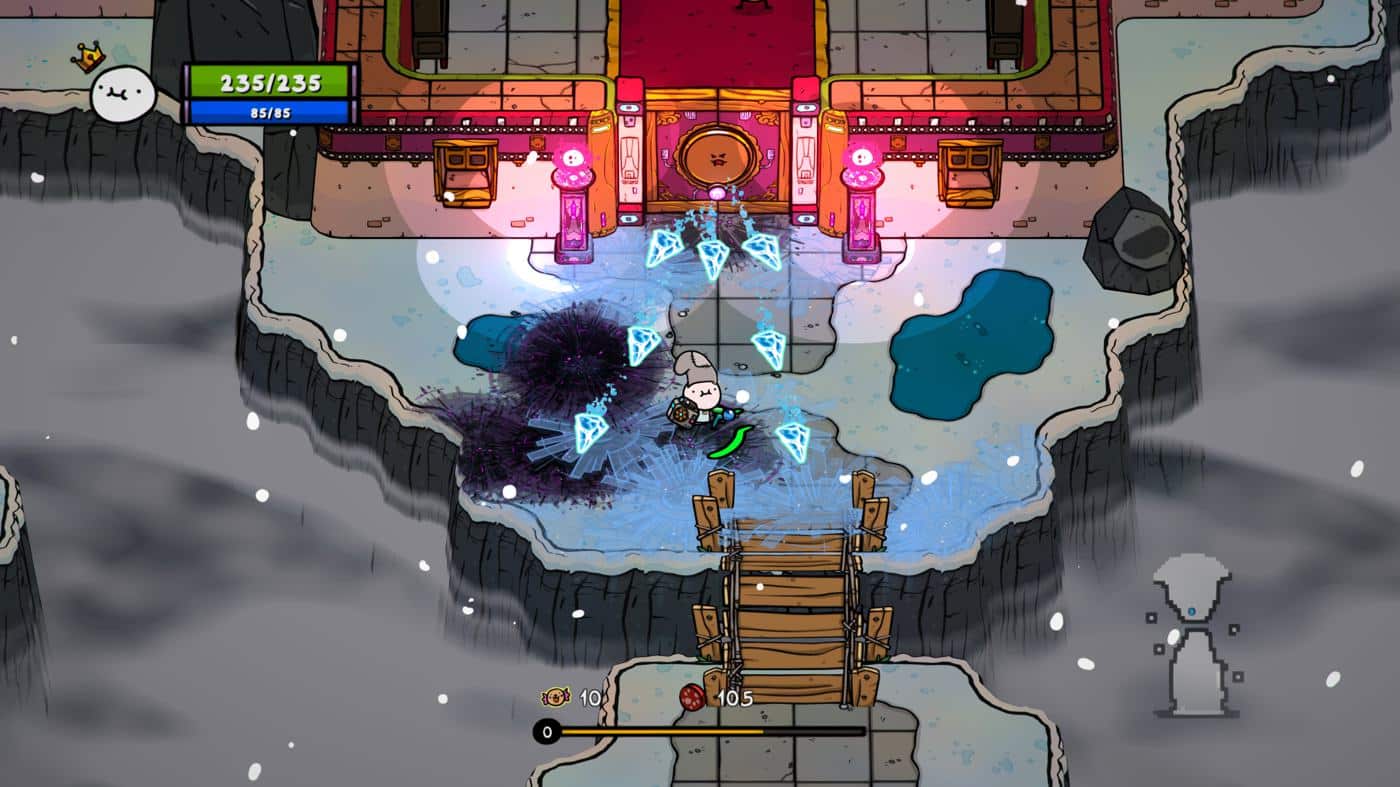 I had never played Super Cane Magic Zero, nor did I ever have an appointment booked to play it at PAX East. But that didn't stop Intragames' rambunctious overseas marketing director from stalking and stopping me outside of the convention's media room to talk about the game. Honestly, I wasn't even mad, I was actually pretty impressed.
I didn't have any intention of writing about this game. Seriously, I didn't. But after eating a quick bite down the road from the event, I was brought back by her persistence. I thought to myself, "this game has to be good – she wouldn't post up outside the media room if it wasn't."
When she originally introduced herself, she gave me a media kit embedded on a flash drive. When I got back from lunch and as contemplated how I would throw myself into bed later tonight, I took a chance and inserted the flash drive into my laptop to see what the game was all about.
After finishing watching the 26-second trailer, I think I nearly gave myself an anxiety attack. Watch it for yourself below:
According to the description provided in the media kit, Super Cane Magic Zero "is a comedy action RPG full of laughter. The player can freely customize the character, explore the randomly created dungeons, fight fierce vegetables, eat cake made of volcano and throw everything nearby. Eat, Throw, Laugh. You are the hero."  Sure, whatever that means.
I'm not a huge gamer or anything, so for me to get a sense what a game is all about, I'll usually watch a trailer to get a general sense of the title. That was my first mistake. As I watched the trailer in a busy and loud media room, I felt very uneasy watching it – almost to the point where I thought I was going to have a panic attack, or possibly an epileptic seizure. It was a trip, I'm not going to lie.
When it comes to the actual game, I'm not going to sit here and say this game isn't any good. Honestly, I have no idea. I never played it. But seeing that this game is an RPG, I would have probably never tried it in the first place. I've never been a fan of these sort of games. It's always been that way.
Do us and Intragames a favor. Head on over to the game's website and judge it for yourself. Don't let me hold you back from trying it out. Again, I'm not a massive gamer so my word isn't law by any stretch. It's probably a great game. I don't know, but the one thing I do know is that the trailer almost gave me a panic attack.
Either way, Intragames was looking for coverage for Super Cane Magic Zero and I figured I would throw a dog a bone by writing up a few words based on the persistent efforts of the developers marketing manager. Seriously, you have to appreciate hustle like that. I mean, I did – you should too.
Super Cane Magic Zero is set to release sometime in the spring of 2019 and it will be available on the PS4, Nintendo Switch, and PC.
Have any thoughts on this? Let us know down below in the comments or carry the discussion over to our Twitter or Facebook.
Editors' Recommendations:
Follow us on Flipboard, Google News, or Apple News