Tesla made a charging station that plugs directly into a wall outlet
I'm ex-static.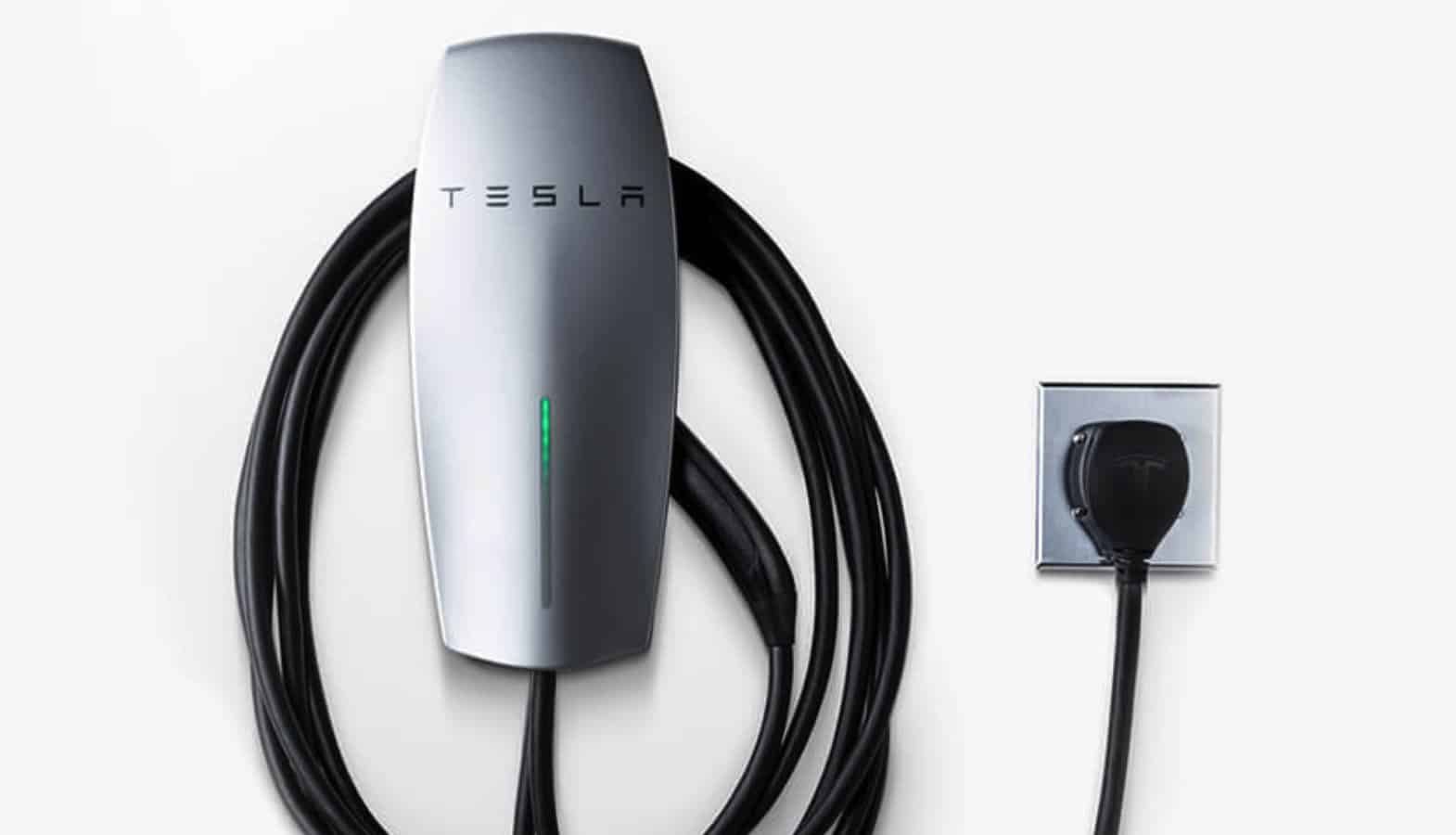 Charging a Tesla vehicle these days isn't all that difficult. Whether it's at home or a random charging station sprawled across your city – there's plenty of options to choose from.
Sure, getting your vehicle juiced up at home is the ideal way, but to get one of these charging stations in your home, you have to hire an electrician (which isn't cheap) to hardwire the high-voltage station into your home's electrical system.
Thankfully, that's all changing because Tesla just launched a new charging station that can be plugged directly into a wall outlet. Specifically, a NEMA 14-50 plug, which is pretty much the standard high-voltage plug found in U.S homes.
This is huge. Instead of hiring a costly electrician to wire your home for a traditional Tesla charging station, all you have to do is just plug it in. Simple as that.
However, as Daniel Mardo, an engineering research assistant for a biomedical company based in Washington state, pointed out to me on Twitter:
Dryers typically use a 14-30 plug, not a 14-50 so this wouldn't be able to plug into that. NEMA 14-50s are usually used for electric stoves, so unless your stove is in your garage you still need to install and wire the outlet.
So yea, as it turns out, you might need an electrician to come out to your home and wire the outlet to utilize the charger's 14-50 plug.
What about charging speeds?
When it comes to charging speeds, sure, it's not as fast as Tesla's hardwired Wall Connector, but it's certainly not slow by any stretch. This new charger offers up to 40 amps to most Tesla vehicles. The company's second-generation Mobile Connector's NEMA 14-50 plug only offers 32 amps.
When it comes to home charging options, Tesla will offer all three solutions to its customers. Either go with the fast hardwired option (which you'll need an electrician to setup), go with the slower Mobile Connector, or the company's latest offering that lets you plug it into a wall outlet.
Tesla's new wall-outlet charger will cost $500 and comes with a 24′ cable along with a silver faceplate, which is the only color it's available in.
If you're the owner of a Tesla, do you find this useful? Have any thoughts on this? Let us know down below in the comments or carry the discussion over to our Twitter or Facebook.
Editors' Recommendations:
Follow us on Flipboard, Google News, or Apple News