The OmniFob wants to remove all the smart home fobs from your pocket
A smart gadget for your smart home.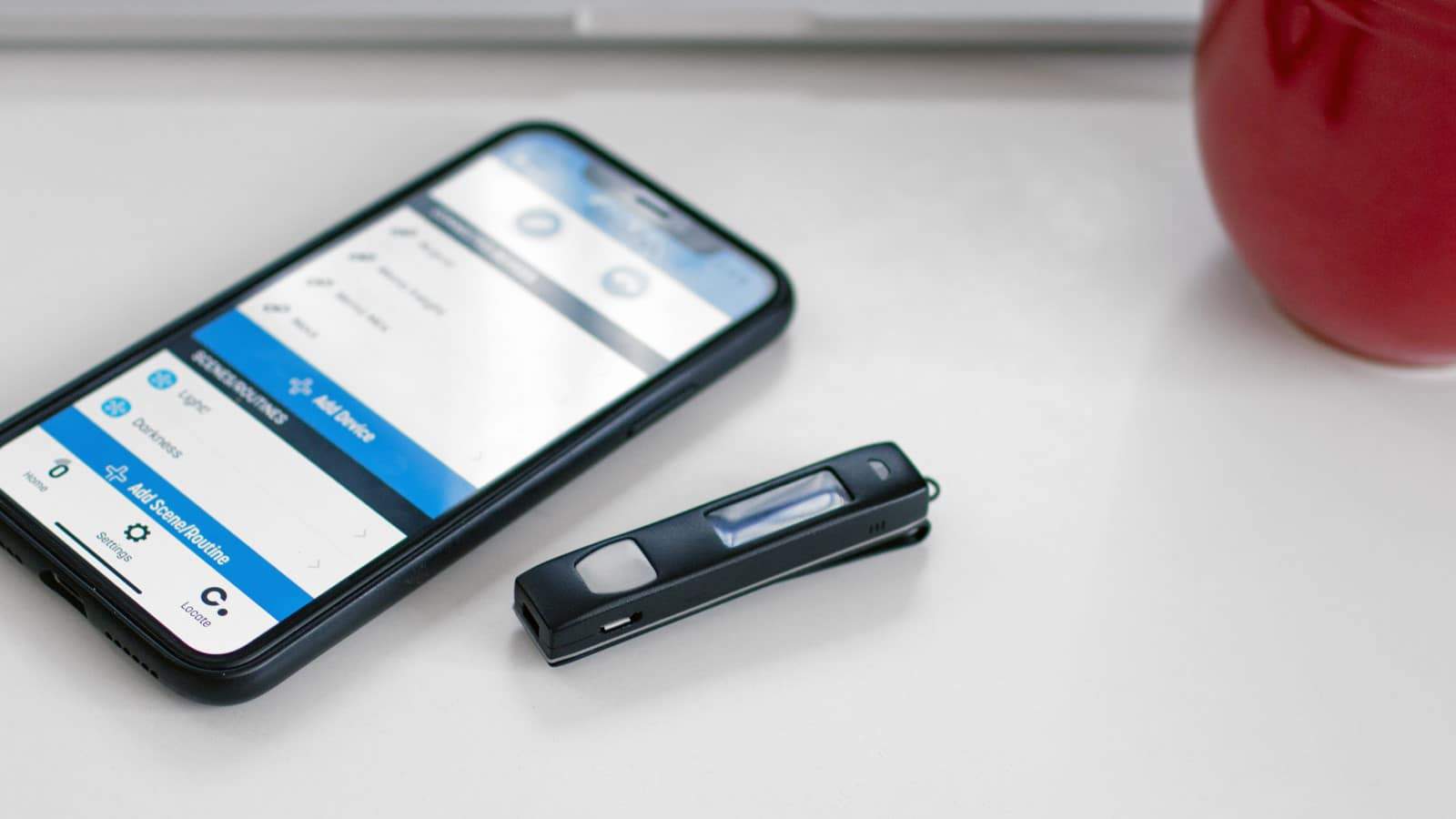 Since its inception, Keyport has been on a mission to slimline the contents of our pockets. They're back again with OmniFob, a programmable fob that can control almost anything. It's crowdfunding on Kickstarter right now, with early bird backers getting the OmniFob for hefty discounts off the eventual retail pricing.
Think of it as a shortcut key for your most accessed smart home app functions, like opening your garage door, turning on the lights or finding where your phone has wandered off to. It's also a shortcut to having pocket space again, as you can replace multiple fobs with just the one.
OmniFob is the only fob you'll ever need
With our ever-connected lives, our pockets are feeling the pain of carrying so many fobs. There are ones for your car's remote ignition, ones for your garage door, even ones to find your keys if lost. OmniFob consolidates all of those into one slim fob, that's also able to clip onto the Keyport everyday carry system to take the minimum amount of space up in your pocket.
More features of the OmbiFob:
Control your smart home with Samsung SmartThings and Yonomi
Use it with Nexx Garage or MoboKey, with more remote start systems in development
Use it as a personal panic button, set to either SMS/call your pre-set contacts or even emergency services directly via a paid service
Scene support so multiple functions can be chained together into one button press
Bluetooth locator built-in powered by the free Chipolo service
Compatible with Keyport's modular everyday carry system
If that sounds good to you, head on over to the Kickstarter page to learn more. There are another 29 days left in the campaign, which has already gone past its funding goal.
Just remember, as with all crowdfunding campaigns you're backing the efforts to bring a new device to the market – not necessarily buying the device like you would from a retail location. Just be aware that delays might happen, or in some extreme cases – not getting the product you backed.
What do you think? Is the OmbiFob something you are interested in? Let us know down below in the comments or carry the discussion over to our Twitter or Facebook.
Editors' Recommendations:
The insanely affordable Wyze Bulb is now available for only a pop
Follow us on Flipboard, Google News, or Apple News