The rise of refurbished tech
If you are interested in buying a refurbished device, then you need to consider all of these things, as well as everything else listed in this post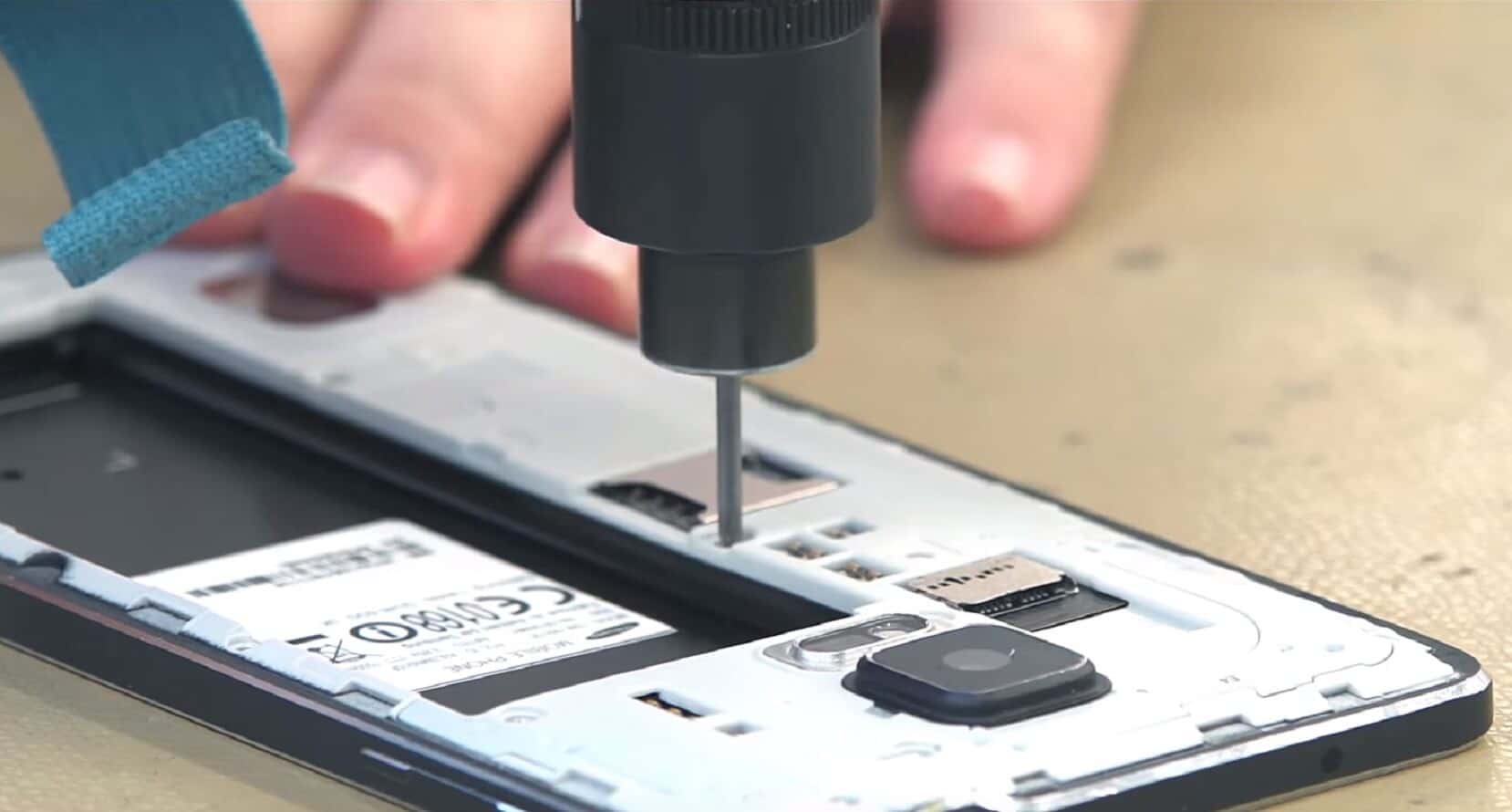 Refurbished technology has risen in popularity massively over the last few years. Now, many people first look for refurbished deals before they look for brand new technology.
One of the main reasons that refurbished technology has become so popular is because companies and manufacturers are refurbishing technology to a very high degree.
When you purchase refurbished tech now, it's nearly as good as it would be had you purchased the item brand new. However, the high quality of refurbished tech isn't the only reason that it is so popular.
This post will tell you all about the rise of refurbished technology:
Meet Therabody's All-New TheraFace Mask
TheraFace Mask is a breakthrough FDA-cleared LED skincare mask with added tension-relieving vibration therapy. Clinically proven results include firmer, smoother, healthier-looking skin with a visible reduction in fine lines, wrinkles, and uneven tone in as little as 8 weeks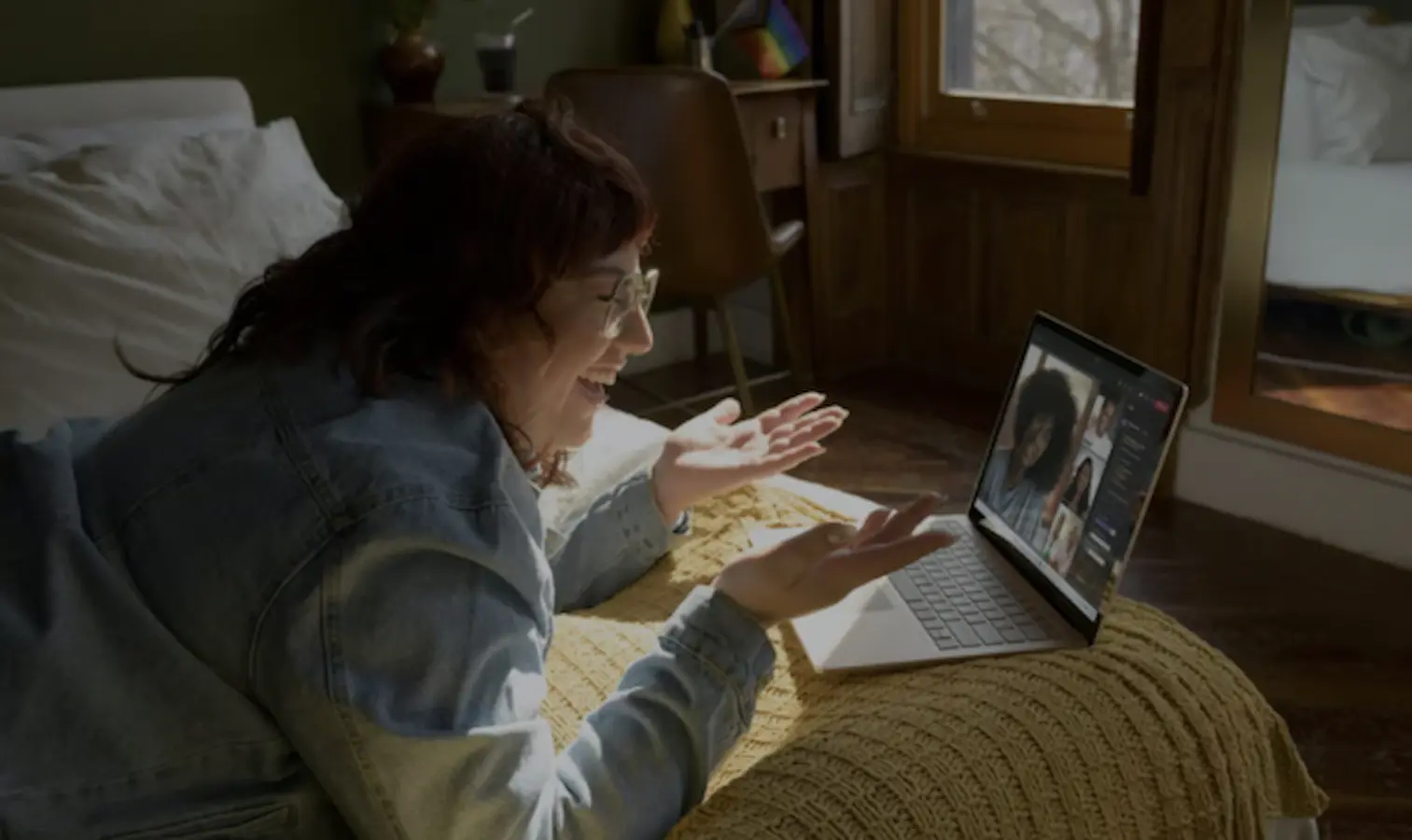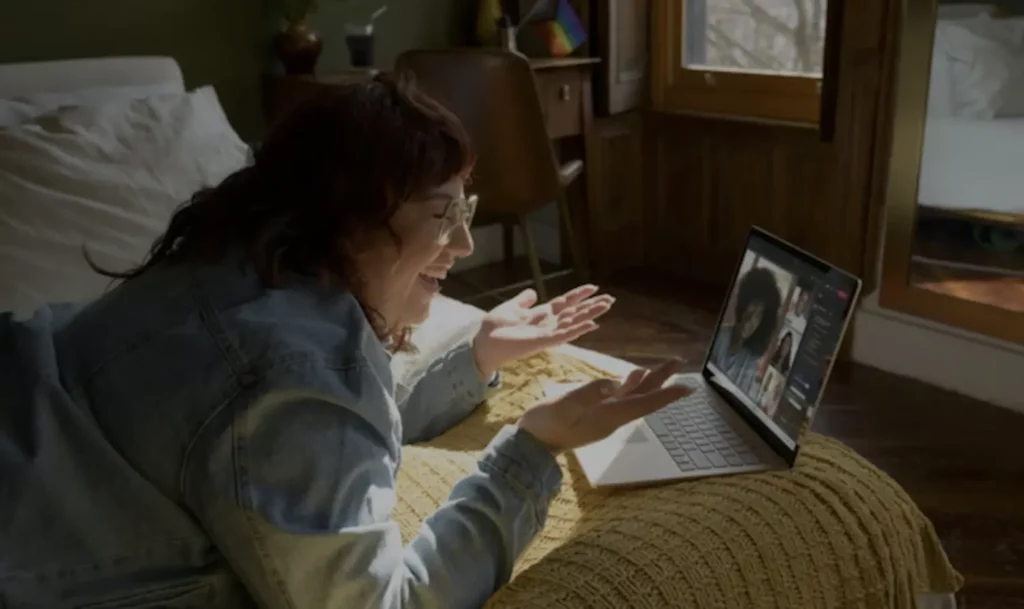 What Is Refurbished Technology?
The term "refurbished technology" refers to technological devices that have been returned to their manufacturers (or to independent refurbishment companies) after periods of use and then restored to their factory settings and condition.
While it's of course impossible for all devices to be made brand new again, most successfully are. 
The reason for this is that technicians are able to replace and restore individual components, such as batteries, screens, and other internal components. The only damage or problems you're likely to find with a refurbished device is likely to be cosmetic.
There is a wide range of refurbished technological devices available for purchase online. According to the refurbishment specialists from weselltek.com, you can purchase both phones and tablets.
It's also possible to purchase computers, laptops, and even stereos. If you are going to purchase an item that has been restored and refurbished, then it is essential that you buy from a reliable manufacturer or retailer. In order to determine whether or not a manufacturer can be trusted, you need only consult their reviews. 
The internet's main review sites are Trust Pilot and Google Review. Reviews give you an opportunity to get a glimpse into other customers' experiences with the retailer that you are researching.
Benefits of Refurbished Technology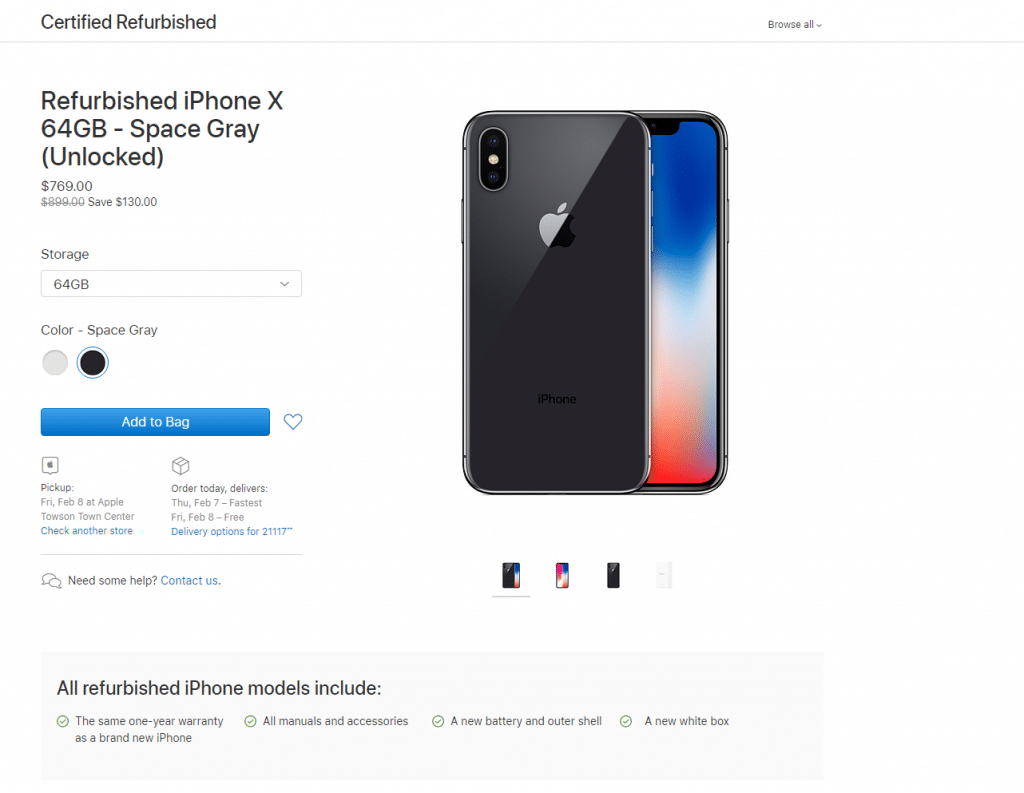 In order to understand why refurbished technology is so popular, you need to know about the benefits of buying refurbished devices. Some of the benefits include:
Savings
Buying refurbished technology allows you to save a lot of money. Brand new technology can cost a lot of money. With inflation, technological devices aren't getting any cheaper.
Because refurbished devices are significantly cheaper than new ones are, you are able to buy the latest technology. With that said, most refurbished products are older models. It is still possible to find new ones, though.
Warranty
As long as you buy refurbished devices from reliable refurbishment companies or the product's original manufacturer, then your product should be covered by a warranty.
If you buy a product privately from an individual on a website like eBay for example, then you won't be covered by a warranty. It's always good to look for products that have warranties.
This is so that if the device breaks or deteriorates faster than it should, then you will be able to get your money back or get a device replacement.
It is a legal requirement in many countries for manufacturers to unconditionally offer warranties on all products that they sell.
Condition
As has already been mentioned, when you buy a product that has been refurbished, it is in a like-new condition.
What this means is that you don't have to buy expensive technology to get tech that appears new and works well. All refurbished products must undergo rigorous testing and inspection before they can be sold to consumers. 
It is important that you find a reliable retailer for this reason so that you can be sure the product that you are buying has undergone proper testing.
If you buy a product from a retailer that's not committed to delivering high-quality products to their customers, then it's likely that they won't have tested the products thoroughly.
Eco-friendly
Another reason that refurbished tech is becoming so popular is that when compared to normal technology, refurbished tech is environmentally friendly.
The world's currently experiencing unprecedented global warming levels, with climate change completely transforming the lives of millions of people, causing desertification in many nations.
Refurbished devices don't require as much energy to produce, so by purchasing them, you are able to significantly reduce your individual carbon footprint.
Charity
Many organizations that sell refurbished technology donate large amounts of their profits to charity. This is another reason why it is becoming so popular.
If you want to buy a technological device, while at the same time making a meaningful impact on the lives of the less fortunate (or for good causes), then refurbished technology is something that you will want to consider.
It is important to research the retailer that you are buying products from if they claim to donate money to charity, just so that you can be sure they really are. Scams do exist online. It's your job to research and avoid them.
Obsolescence
A problem that many people face when they are buying old technology is that the product's original manufacturer no longer supports it, meaning that the product has become entirely obsolete.
This isn't something that you have to worry about when you are buying refurbished technology. The reason for this is that the retailers of the refurbished equipment will themselves support the product, even if the original manufacturer doesn't.
This means that you can have repairs performed, as well as routine maintenance on your phone, and can get new parts if needs be.
Features
Something else that's worth mentioning is that when you buy refurbished technology, you are able to get more for your money. Typically, if you are on a budget and are shopping for technology, you are going to get the lowest-spec model.
When you purchase products that have been refurbished, you are able to get high-spec models, for less than the lowest-spec model brand new.
This means that you are able to get the highest-quality technology, without breaking the bank. If you are buying technology to work or for your studies, then this is a great advantage to refurbished tech.
Support
In addition to everything else that's been listed here, you get tech support when you purchase a device that has been refurbished.
The reason for this, as already stated, is that your device will more than likely be covered by a warranty. Because you are covered by a warranty, if there are any issues with it, you can take it to the retailer and ask them to repair it for you.
The retailer should also have a dedicated support line, which you can ring if you are experiencing any difficulties with using your new device.
Comfort
The comfort of knowing that you are protected if anything goes wrong with your device is enough to make anybody happy. When you purchase a device from a large manufacturer, you are usually only covered for a year.
While this is also sometimes true for refurbished devices, some retailers offer extended warranty periods.
Most refurbished device retailers will also still fix your device for you if it is outside of its warranty period, although they will ask for a small amount of money.
The amount that they will ask is usually nowhere near the cost that a product's actual manufacturer would ask.
Discounts
When you purchased refurbished products, there are additional ways that you can bring down the cost of your device. One of the main ways that you can bring down your device's cost is by applying for a student discount (if you are a student).
Nearly all refurbished device retailers will give you a large discount if you are currently studying at college or university. This is to help you to access quality technology on a budget so that you can complete your studies.
Some refurbished device retailers also offer seasonal discounts and hold promotional sales, as ordinary businesses do.
Resale
When you buy a product that has been refurbished, you are able to sell it for more than a used version of the same product. Some people don't want to upgrade to the latest technology and prefer to stick with what they know.
If what they know happens to be the same model as your device, then it's highly likely that you will be able to sell it to them and perhaps even make a profit.
This means that when you buy refurbished, you don't just get a highly functional device with a warranty, you also get something that could make you a profit.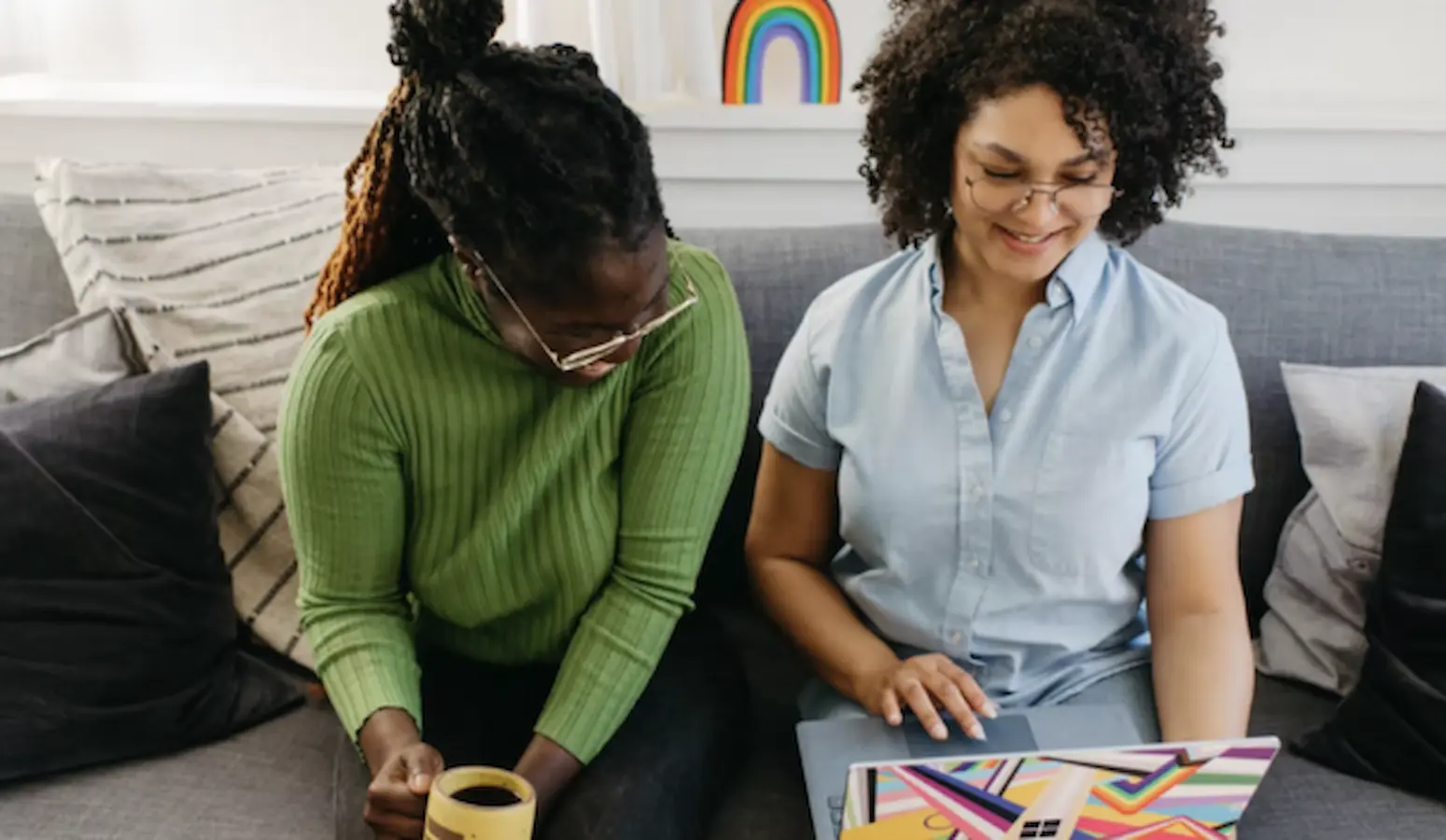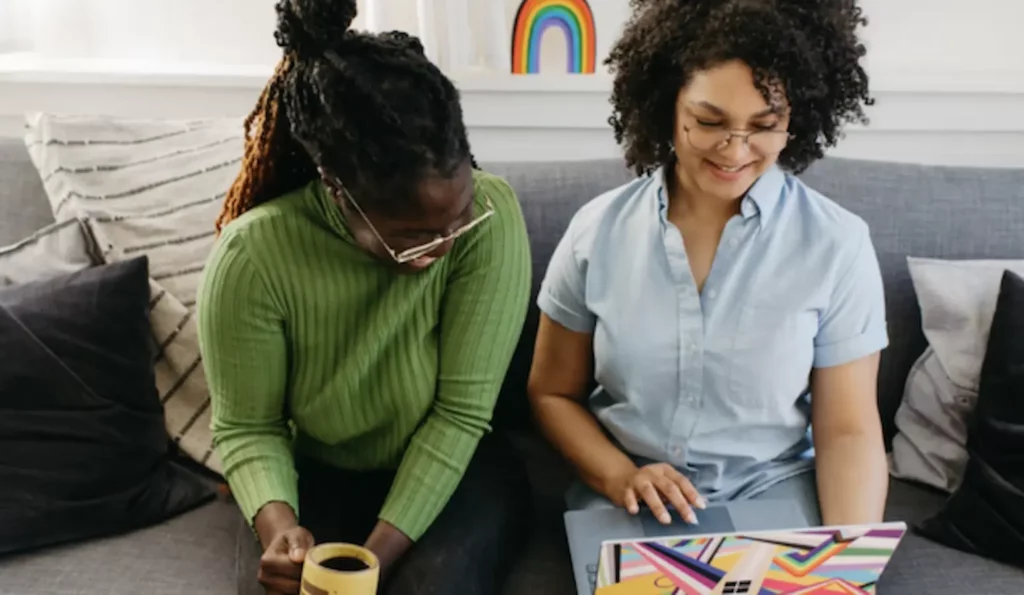 How To Buy Refurbished Tech
If you do intend on buying refurbished technology and want to enjoy all of the benefits that have so far been outlined in this post, then you need to approach buying refurbished tech carefully.
There are some things that you need to take into consideration. Some retailers offering refurbished goods aren't worth your time.
Make sure that you extensively research any retailer before you buy products from them, just so that you can be sure that they are trustworthy. You also need to consider the following things:
Additional Accessories
Does the product that you are buying come with any additional accessories? If you are buying a phone, then it should come with earphones, a charger, and the original box.
If these things aren't included then the retailer offering the product to you should offer it at a discount. These things can cost a lot of money, especially if they are Apple products.
Apple earphones can cost a lot of money, so you are losing out if they aren't included in the device's sale.
Make sure to reach out to the retailer before purchasing just to confirm that these items are included if there isn't any information available regarding it on their site.
Warranty Length
You also need to research the length of the warranty offered on the product that you are intending on buying. Many retailers will only offer a warranty length of a year, though others sometimes offer more.
It is usually possible to purchase an extended warranty period. This can be for as little as $10-20 dollars.
It is usually best to get the longest warranty that you can, just so that you don't have to worry about losing out if your device breaks down outside of the standard warranty period.
Cosmetic Damages
Something else that you need to consider before buying a refurbished product is whether or not you are comfortable with there being any cosmetic damage. Some devices have significant cosmetic damage, and therefore, are sold for a lot less than devices that don't.
You can usually find out about a device's condition by reading the product listing. Retailers are obliged to tell you if a device has sustained damage. If your device arrives and it does have damage that you aren't comfortable with, then you should be able to get a refund.
Return Policy
On the subject of refunds, you need to find a product that is offered with a reasonable return policy. Most retailers are legally required to offer returns, though if you are buying products from a company that is managed internationally, then you might not be able to.
If you buy a product that does not have a return policy and you are not satisfied with it, then you will be unable to get your money back. 
Some companies have return policies but very bad customer service, which means that even if you are entitled to a refund, you might not get one because you can't actually reach out to the company's customer service department.
You can often find out about a company's customer service department by reading their online reviews.
Finance Plans
Lastly, something that you might want to think about is buying a product as part of a financial plan. Just because refurbished devices are cheaper than brand new products, that's not to say that they aren't expensive.
If you are on a very tight budget, then a financial installment plan will make buying products easier and more accessible for you.
You need to make sure that if you do buy a product as part of a financial installment plan, you honor your repayments. Failing to do so could result in your credit score being marked with a default notice.
Refurbished tech is becoming many people's go-to option when it comes to buying new technology. The reasons for this are many but include eco-friendliness, money-saving, and extended warranty periods.
If you are interested in buying a refurbished device, then you need to consider all of these things, as well as everything else listed in this post, so that you can make the best decision possible.
Have any thoughts on this? Let us know down below in the comments or carry the discussion over to our Twitter or Facebook.
Editors' Recommendations:
Here's why everyone is talking about refurbished phones
Follow us on Flipboard, Google News, or Apple News