This gorgeous iPhone case will you set you back $100
If you don't mind spending over $100 on an iPhone case, then this is totally for you.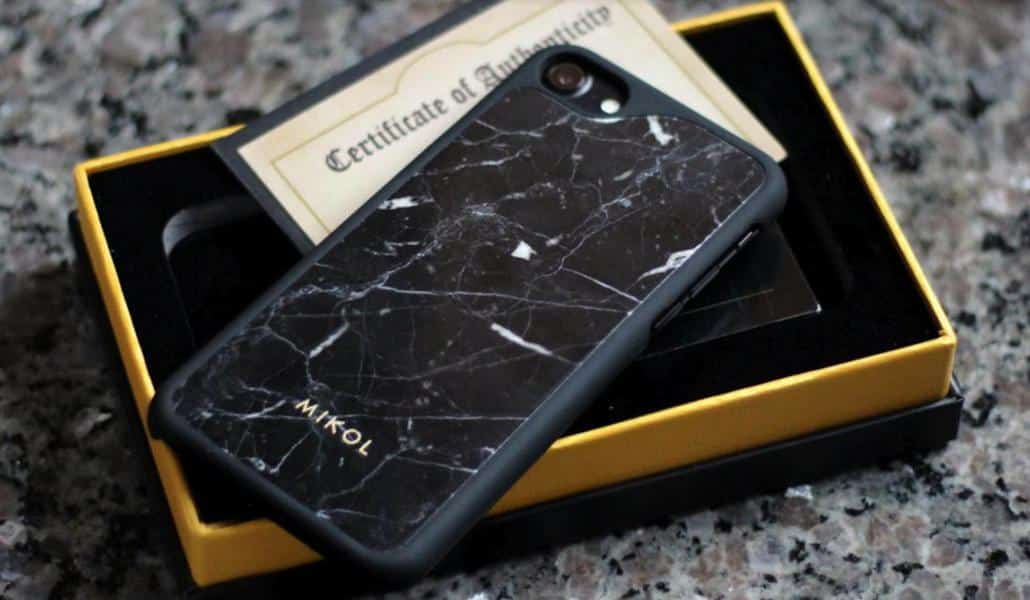 Would you ever spend over $100 on an iPhone case? If the answer is no, don't worry. You're probably not the only one. To be fair, I probably wouldn't buy this case either if I had to spend my own money on it. But, damn, this a beautiful case and it's worth every penny.
What you're looking at is the Nero Marquina Marble iPhone case from Mikol. It's a $100 iPhone case that's made of 100% genuine marble stone. The company claims to source the highest-quality marble from all over the world while individually handcrafting each case. Since the case is marble, that means every case is unique due to the natural marble veins. Mikol promises on its website that "your case will truly be the only one of its kind in the world."
And I believe that. This case is positively in its own class. I've already had a few folks point out my case in the wild and ask what it was and where they could get it. It truly does make your phone stick out from the rest. Can you remember the last time someone looked over your smartphone case as if it were some fashion accessory? It's remarkable.
But, is it practical? Sure, if you're someone who appreciates quality-crafted products, then this is totally up your alley. But, if you're someone who needs something a little more durable, this probably isn't the case for you. While it's a remarkable looking case, it does have one major caveat.
My only gripe about this case – which is probably the most important thing you should look for in a case – is that it doesn't offer any protection on the front-facing side of the phone. The case's bumpers don't actually shield your phone's screen if it's ever dropped face down. In other words, if you drop it face down on a sidewalk, you can probably expect to see a scratch. Or worse, a crack on your screen.
For me, that's a deal breaker. I don't want it to sound harsh, but it's kind of true. I recently cracked my iPhone screen because the case I previously reviewed in the past was extremely thin on the front-side and didn't have any sort of protective bumpers. When I eventually dropped the phone one day on its screen, there it was, a big fat giant crack. Now, to be fair, I haven't drop tested my phone with this Mikol case, but I can easily assess that it doesn't offer protection on the front side. I can't afford another crack on my screen.
But maybe protection isn't the goal here for Mikol, and that makes sense. The company hasn't made any claims that its cases are meant to protect your phone from all angles. A company spokesperson confirmed this in an email stating "we provide standard protection in most cases and emphasize more on the fashion/design side."
All in all, this is an amazing case. It's sexy, sleek, and something that will get you a ton of looks. If you don't mind the hefty price tag and appreciate a well-designed iPhone case, then this is totally up your alley. If you need something a little more practical, then this probably isn't the case for you. But for me, I don't think I'll ever take this case off.
The Nero Marquina Marble iPhone case from Mikol retails at $100 for the iPhone 7 and $109 for the iPhone 7 Plus. However, the company offers a wide array of cases for numerous different models of the iPhone, as well as other products. If you recently upgraded to the iPhone 8, the company just released a new line of cases for that too. To learn more, click here.
A sample unit was provided to KnowTechie for the purpose of this review
Follow us on Flipboard, Google News, or Apple News