Tips and tricks on how to successfully sell on Amazon
Here's everything you need to know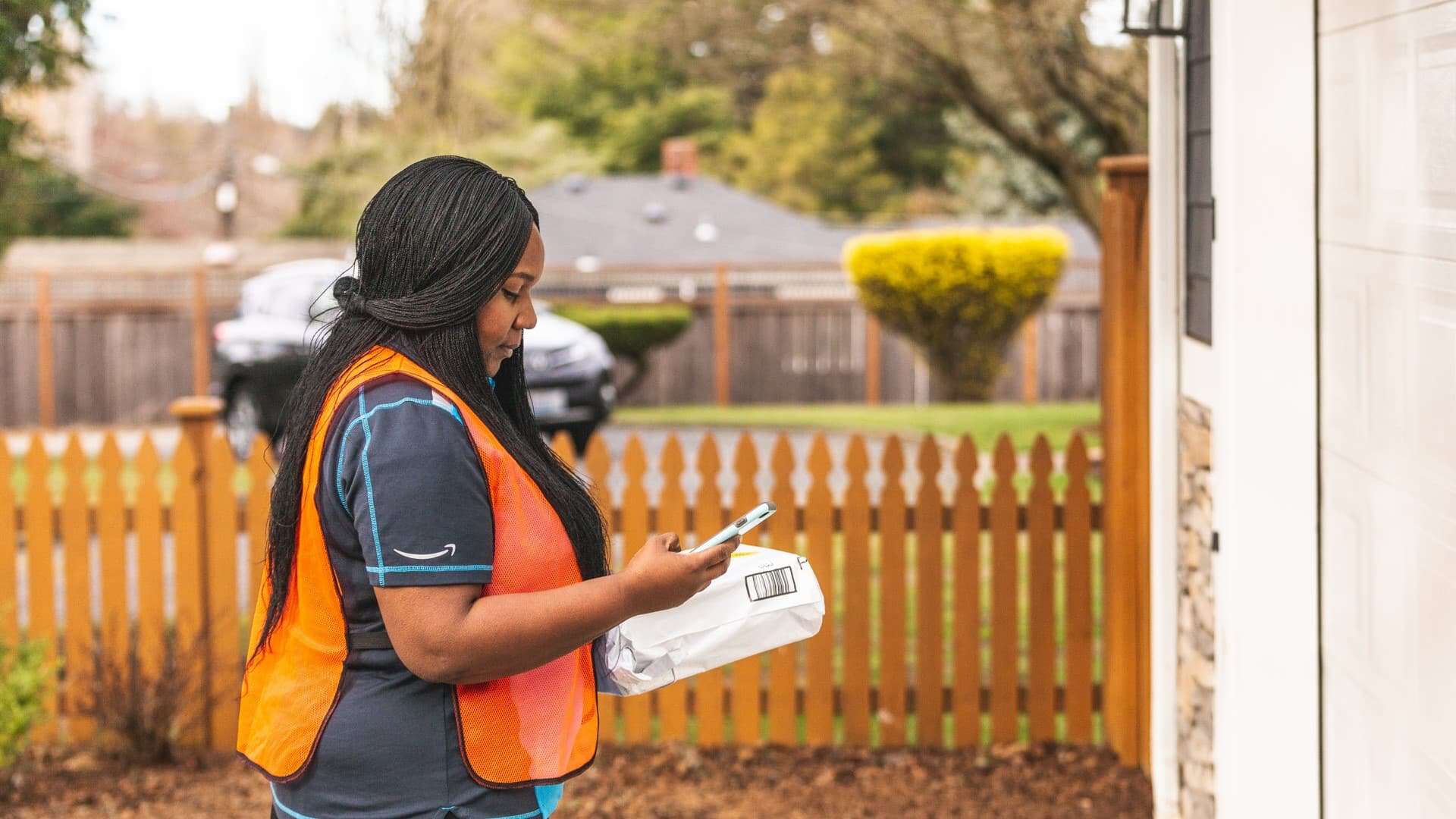 While not everybody happens to be passionate about selling things and also happens to be good at it. However, platforms like Etsy, eBay and Amazon have made it easier for entrepreneurs and enthusiasts to market online those products and services they feel passionate about by connecting with and enticing ideal clients.
While there is a buyer for everything, it's not easy to find the person. Also, succeeding on a marketplace as mammoth as Amazon is neither easy nor it would happen very quickly. Your business would take off rapidly or even get wiped out completely by competition: both possibilities exist.
However, there are entrepreneurs who have worked slowly and diligently to build their online stores and have found slow but steady success. We gathered some tips, tricks, and advice from ordinary people who have found success on Amazon and have elaborated them underneath:
Find a Personalized but Lucrative Niche
Most people try to go for popular and lucrative items so that they can earn quickly. If there happens to be too much competition in your chosen niche, it'll take you longer to get even noticed by customers. But if you're good at something, have a passion and are selling a related useful product, you'd hold a unique advantage over other opponents. These can be kitchen or gardening tools, hiking or scuba diving gear.
When you're an expert, as you know what your product exactly does, who need it most, what are they like and what are they looking for. Therefore, instead of selling things that everyone is selling, go for items that:
Are related or in the same niche.

You have or can improve upon.

Make you feel excited and passionate about

You can confidently answer when dealing with your customers' questions.
Research Thoroughly
Even if you're following your heart when selling a product, never underestimate the value of good research. See what items Amazon already carry in your niche, especially see the 'Best Sellers,' 'Movers and Shakers' and 'Most Wished For' categories. Also, check out 'Google Trends' for emerging trends, keywords, Alibaba, and Global Sources for leads and manufacturers. Go over the price range before setting your own price. This homework would help you position your product in your niche advantageously.
Jungle Scout is an excellent tool that aids you in skewering Amazon for promising products and analyze data related to sales ranking and volume and the sales potential through a feature called "Opportunity Score." Stumbling across a product with a higher score is a sure shot way to generate more sales and eventually more profit. Jungle Scout is paid but so worth as it aids you in saving valuable time and money you would otherwise waste on gathering data from different sources.  
Go Pro
As opposed to individual selling, go for professional selling. Sure enough, the monthly fee of $39.99 per month whether you sell anything or not is intimidating, but it beats paying Amazon $0.99 every time you sell an item. Being a professional seller also gives you access to exclusive features like managing your inventory, generating feeds and spreadsheets, designing promotions and gifting services, keywords, and getting qualified to get your list placed in 'Buy Box.'
As a professional seller, you can also design your own catalog, uniquely package together products and maximize your profit margin. If you're a beginner and aren't selling that much initially, it makes sense to get enlisted on Amazon with an individual account. You can always switch to the professional account later.
Opt for FBA (Fulfillment by Amazon) to Reduce Hassles
You can sell your product from your own home as a merchant, or you can go for FBA, i.e., send your product inventory to Amazon and let it ship the order for you whenever you get the order. Shipment isn't the only thing Amazon would handle on your behalf, but it would also communicate with the customer and handle the hassles of refunds and returns. Sounds good, right? Indeed!
The only thing is that FBA is costly as compared to the merchant model. You have to pay FBA fees and take care of boxing and shipping material and properly labeling and packing your products. However, this hassle and cost are still smaller than having to package and deliver products yourself in the promised timeframe, especially if you're processing lots of orders on a daily basis. If you let Amazon ship your product, you would save valuable time and ensure prompter delivery, and as a result, you can focus on other value-driven aspects of your business.
Set the Shop Properly
How you sell what you're selling is quite important, as a greater appeal lies in the online visual experience and product packaging. Optimize the title of your product succulently by listing your brand name, product name, and its most distinguishing feature. Employ SEO techniques to bring customers from search engines to your Amazon store. Take and post high-quality images of your product that ideally tell a story rather than create a flat impression. Support these images with useful, evocative, keyword-laden descriptions.
Use Amazon's 'Store Builder' tool to create a beautiful store. The next step is to aim to get into the 'Buy Box' position. Buy Box is the top result in a customer's search query and leads to direct sales most of the times. While gaining this coveted position it's not always a guarantee, you can try to set the lowest price among your competition, sell a truly exceptional product that no one else is selling on Amazon, bundle up products in creatively, such as pairing up different banking tools and ingredients together to provide bakers ease or great saving.
Give Importance to Customers
Great product reviews and high seller ratings and repeat buyers guarantee your success on Amazon. Stay responsive to customers no matter what. Reply to an interested customer's query fast, i.e., within 24 hours. Encourage customers to give feedback by using Amazon's Seller Central Buyer Message system. Focus on disgruntled customers and try to resolve their issues to the best of your abilities and then ask them to re-review your product.
But do remember to always stay in line with Amazon's policies when contacting customers; otherwise, you may face account suspension. Also, realize that detailed reviews from verified buyers, with supporting images even videos have their worth in gold and are far superior to mere 5-star ratings or one-liner reviews. They not only bump up your store's worth at Amazon but also provide you invaluable insight into how to improve your product or service.
Also, focus on designing and running email campaigns from your site to learn how you can improve your product, your service and harvest positive customer feedback in the future. Furthermore, when you have satisfied customers, they are likely to buy from you again. If you pay attention to customer service aspects as much as taking care of your inventory and you would be able to find loyal, repeat customers.
If you want to sell on Amazon, be prepared for disappointments and hassles. However, having patience, persistence and common sense can help you carve your niche within a niche at Amazon.
Editor's Note: This post was written by Alexia Walker. She's a blogger and an editor who has a Master's Degree in literature and loves both reading and writing about books and literary topics. She also helps students with their literary assignments – articles, essays and summaries of books. Her work can be found here.
Have any thoughts on this? Let us know down below in the comments or carry the discussion over to our Twitter or Facebook.
Editors' Recommendations:
Follow us on Flipboard, Google News, or Apple News